SIXTEEN Area Technology Center Students Passed Phlebotomy Technician Certification Exam
---
The Garrard County Area Technology Center offers students a chance to take classes in the Phlebotomy Technician Pathway.
This pathway prepares individuals, under the supervision of physicians and other healthcare professionals, to draw blood samples from patients using a variety of intrusive procedures. Includes instruction in basic vascular anatomy and physiology, blood physiology, skin puncture techniques, venipuncture, venous specimen collection and handling, safety and sanitation procedures, and applicable standards and regulations.
Students complete coursework, and perform thirty venipunctures and ten capillary sticks before taking their certification exam.
The GC Area Technology Center had 24 students in the program this year- and currently has sixteen students who recently gained certification! More students are scheduled to test later this spring.
Check out the students who gained certification last week!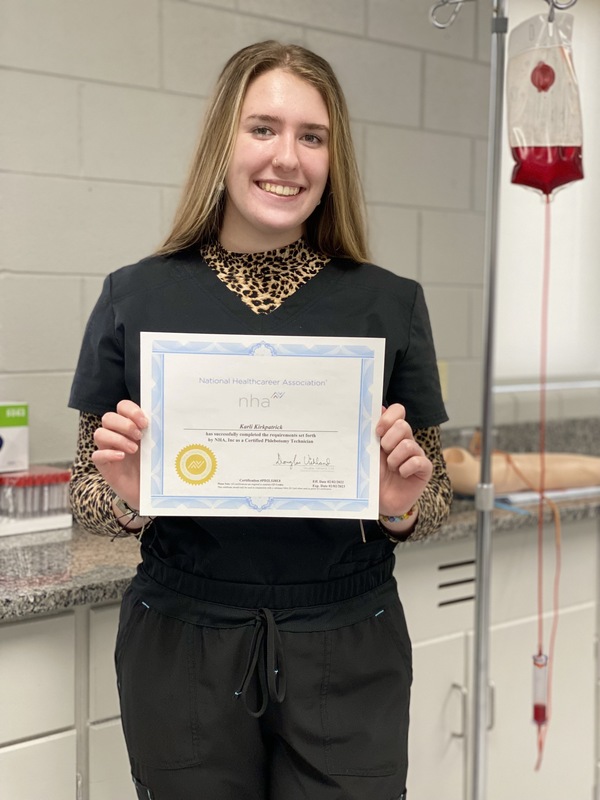 Karli Kirkpatrick, Senior at GCHS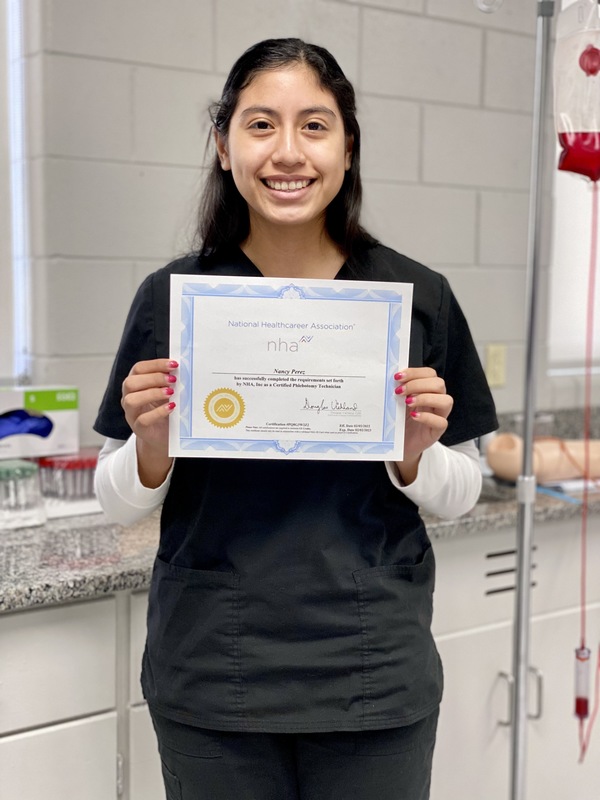 Nancy Perez, Senior at GCHS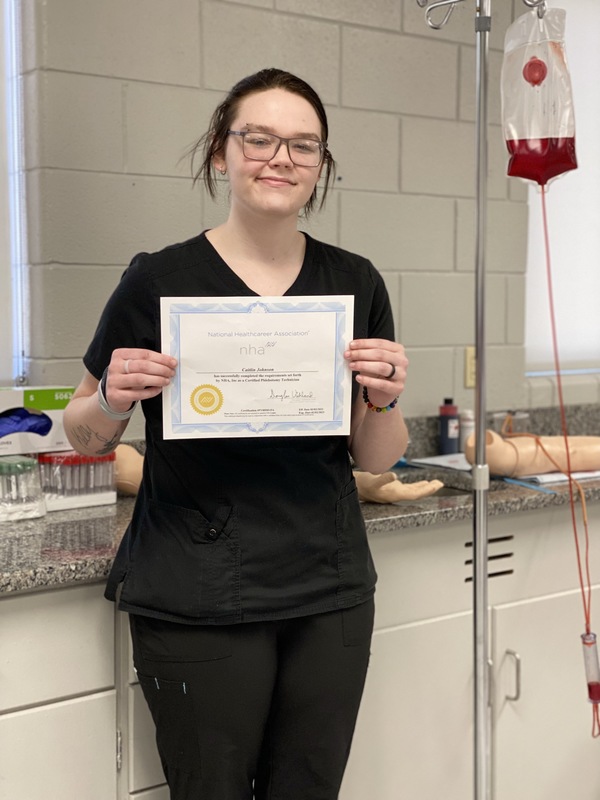 Caitlin Johnson, Senior at GCHS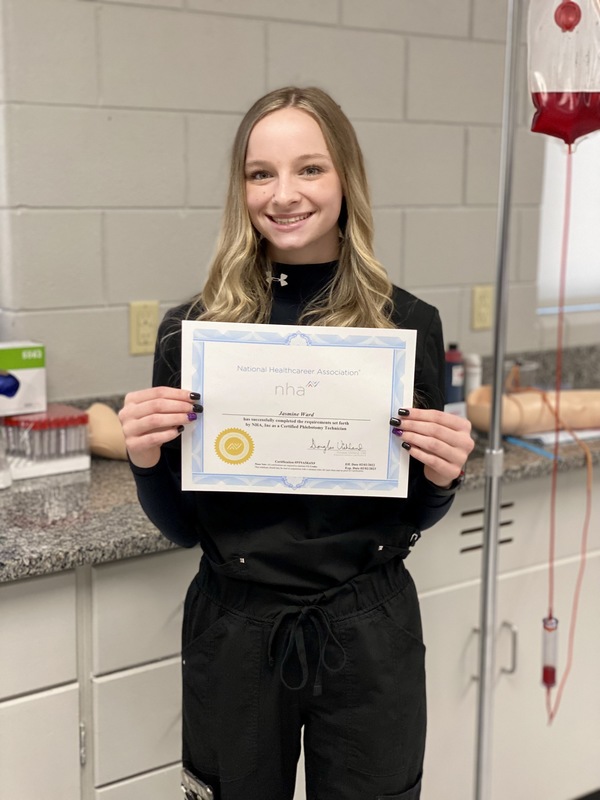 Jasmine Ward, Senior at GCHS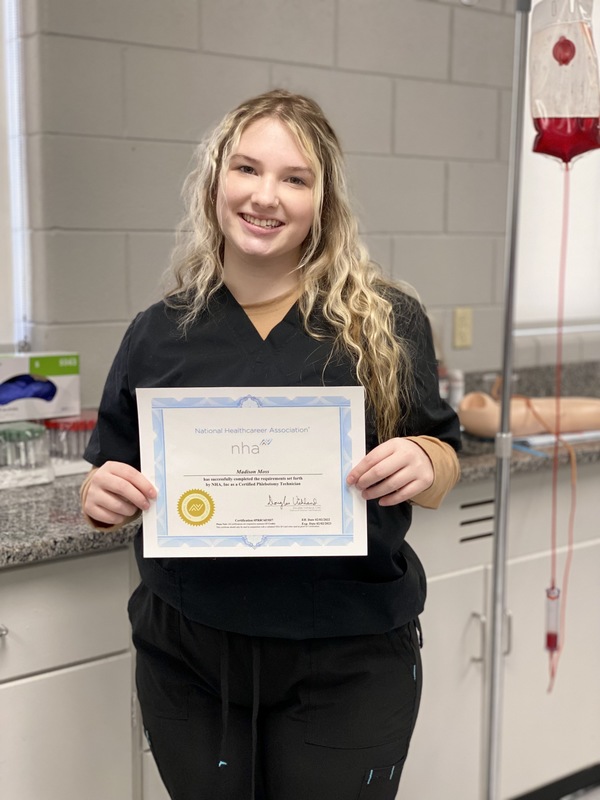 Maddie Moss, Senior at GCHS
Bridgett Mills, Senior at GCHS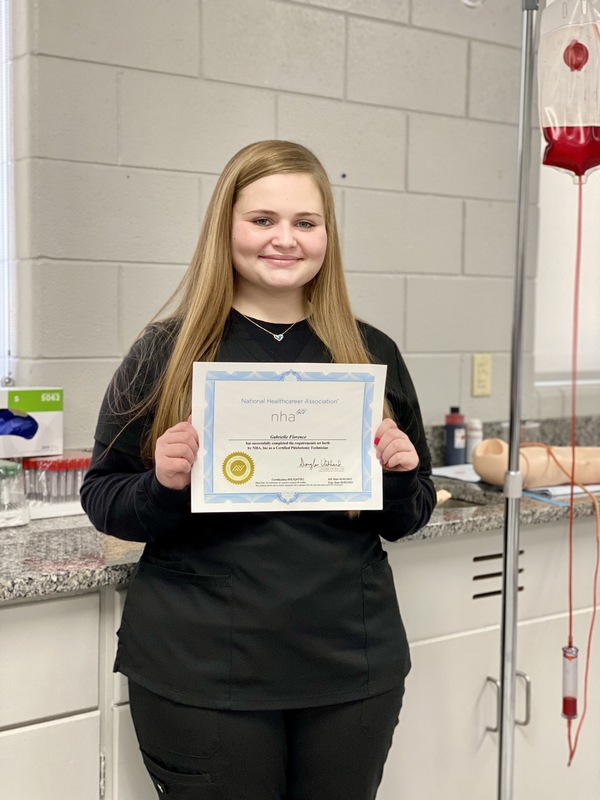 Gabrielle Florence, Senior at GCHS
Kennedy McGuffey, Senior at GCHS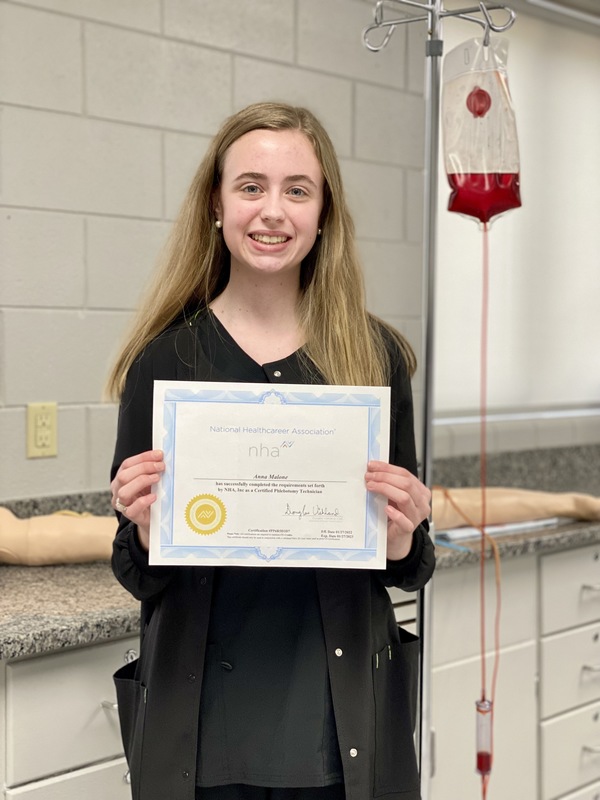 Anna Malone, Senior at LCHS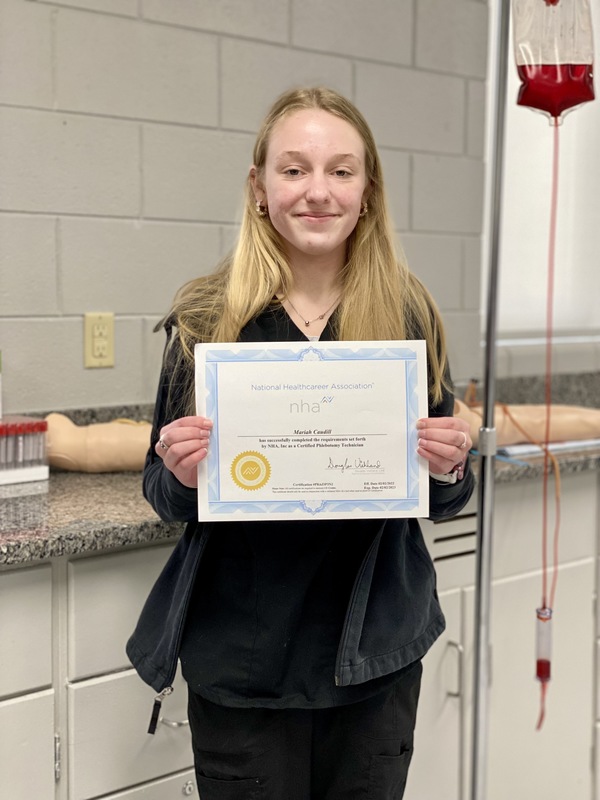 Mariah Caudill, Senior at LCHS
Not pictured:
Lexi Anderson, Senior at LCHS
Darah Bennett, Senior at LCHS
Abbie Cook, Senior at LCHS
Megan Lay, Senior at LCHS
Alexis Snow, Senior at LCHS