GMS Retirement Celebration! We are so appreciative and thankful for the commitment and hard work these three have given GMS over the year! Congratulations on your retirement Kim VonWechmar, Kelly Montgomery, and Teresa Griffin!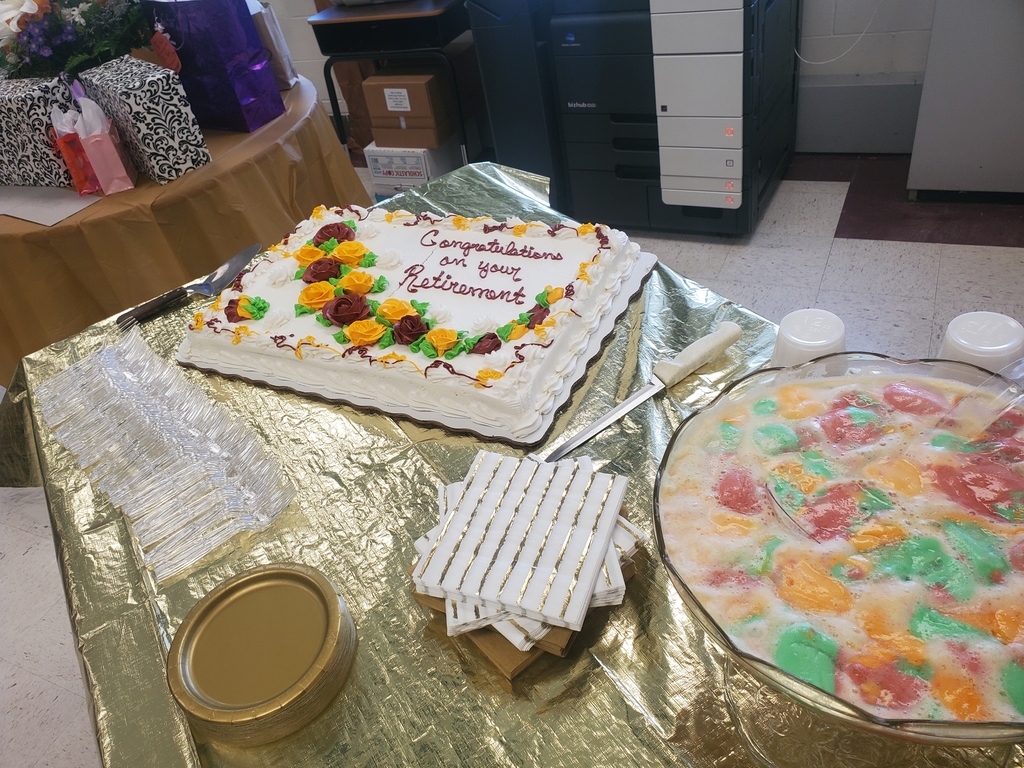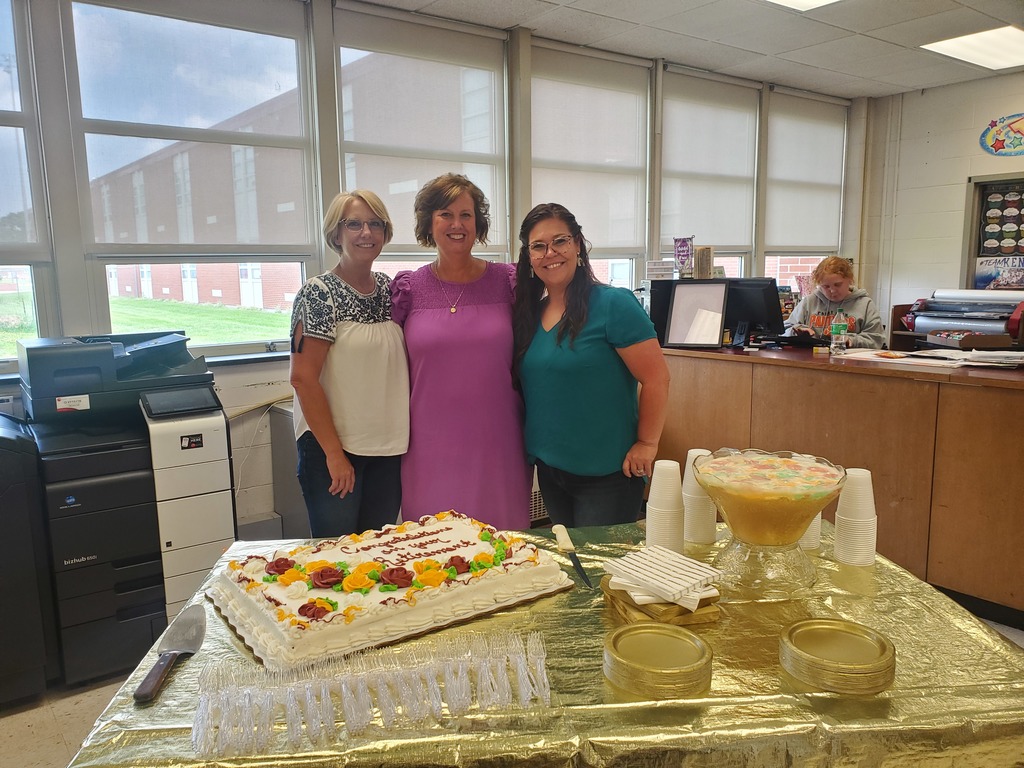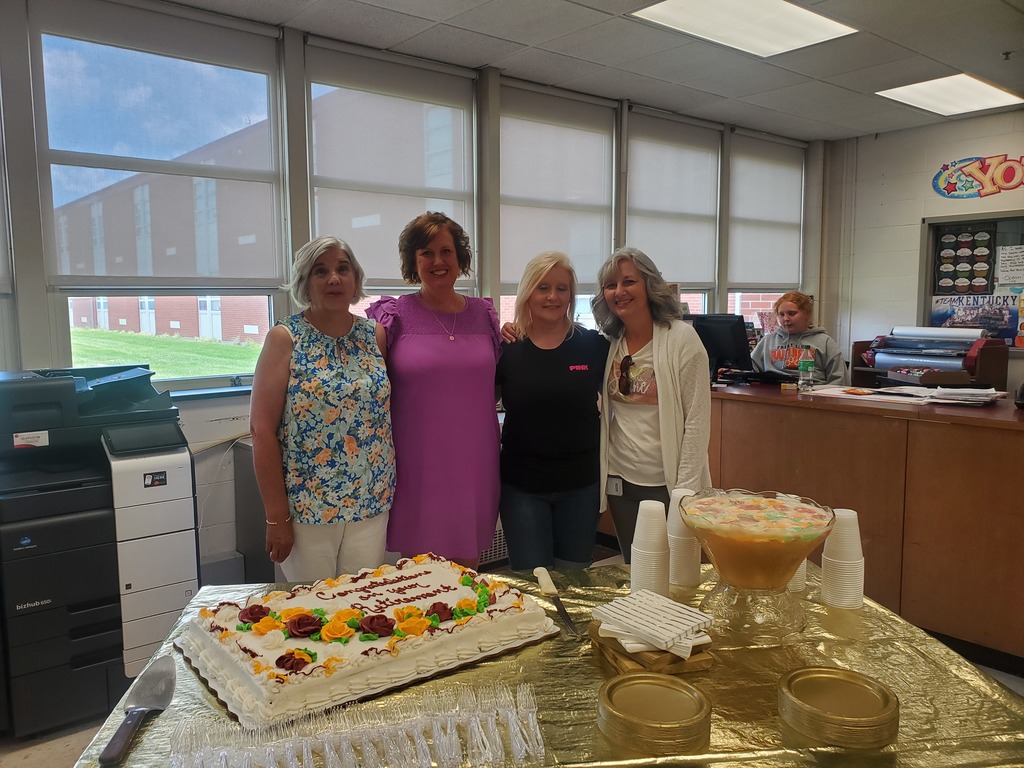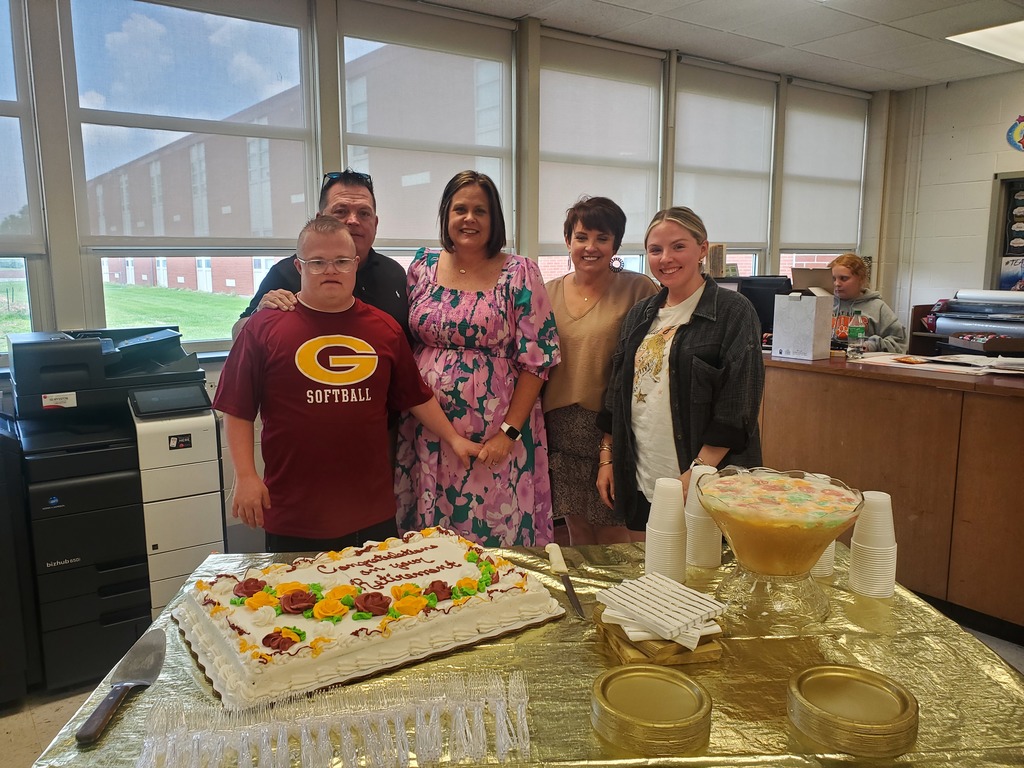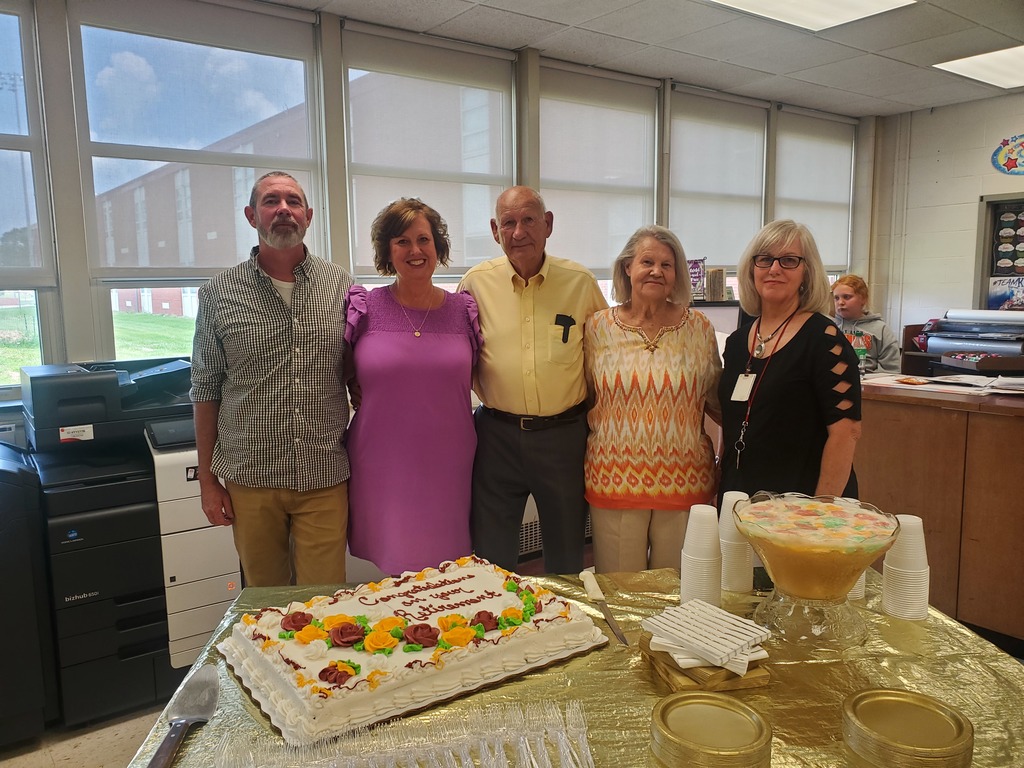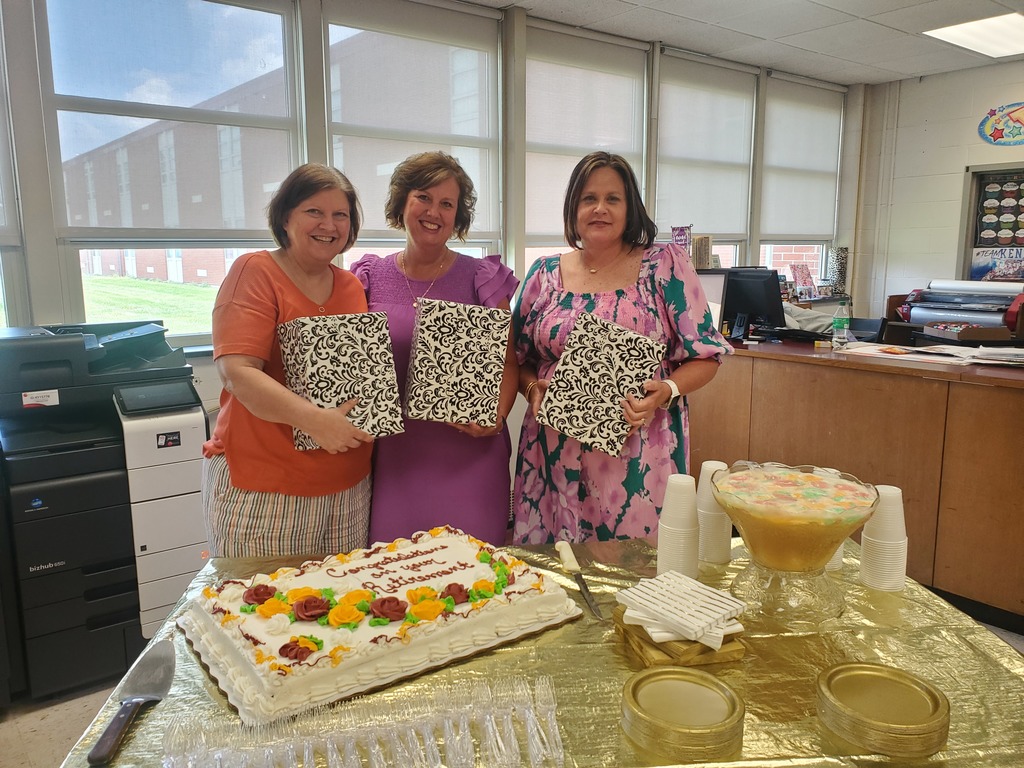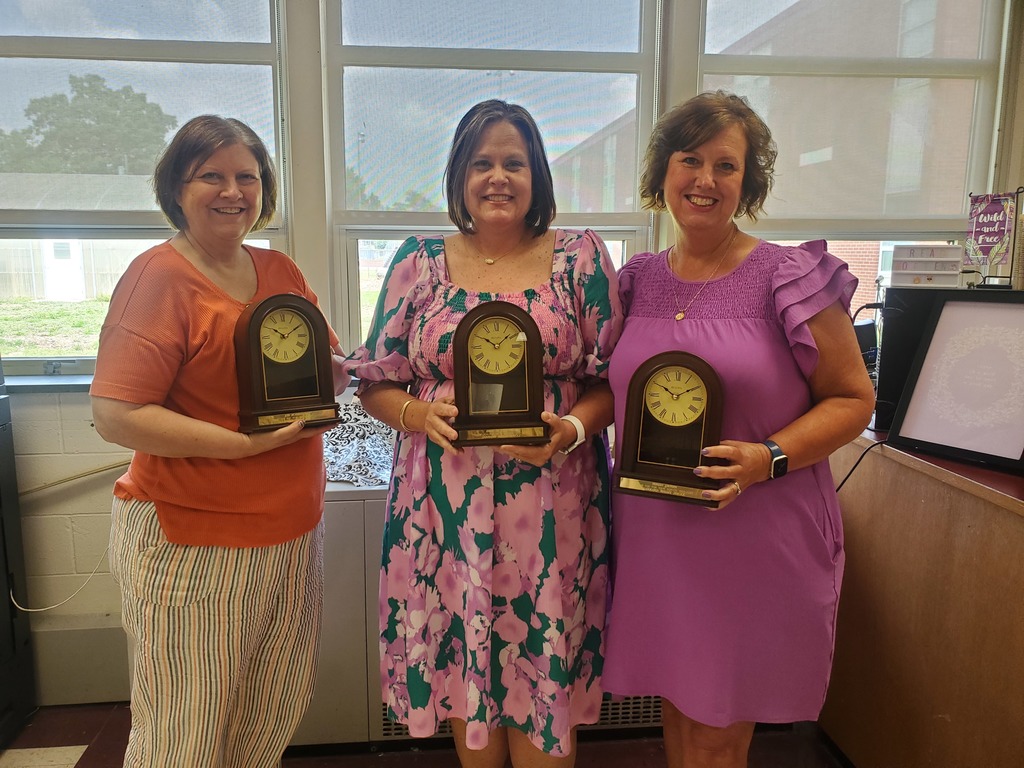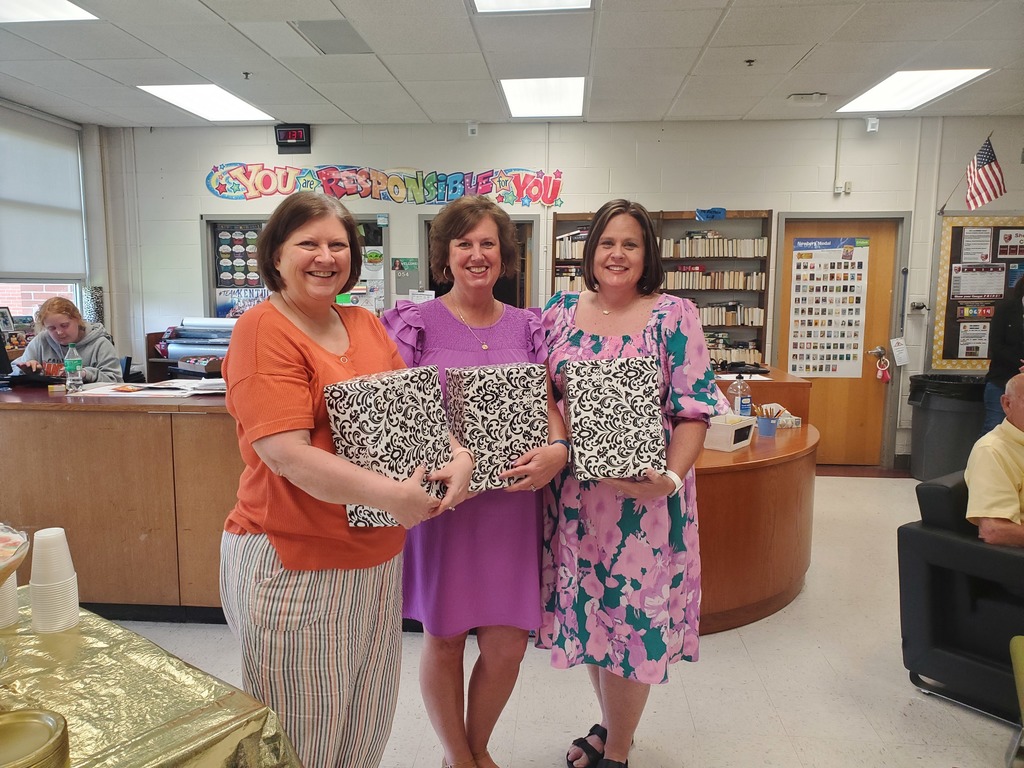 Garrard Middle School hosted their 6th-8th Grade Awards Ceremony last week! The encouragement these students gave one another as their names were called for awards was incredible! We love to see students supporting other students!👏 #gcsproud #gmsproud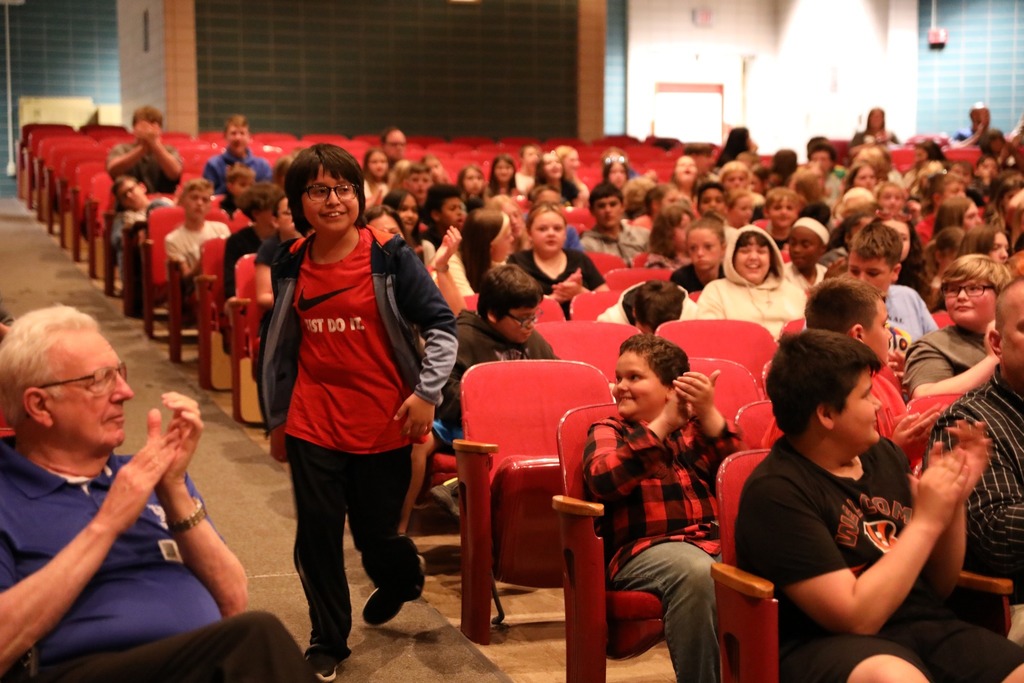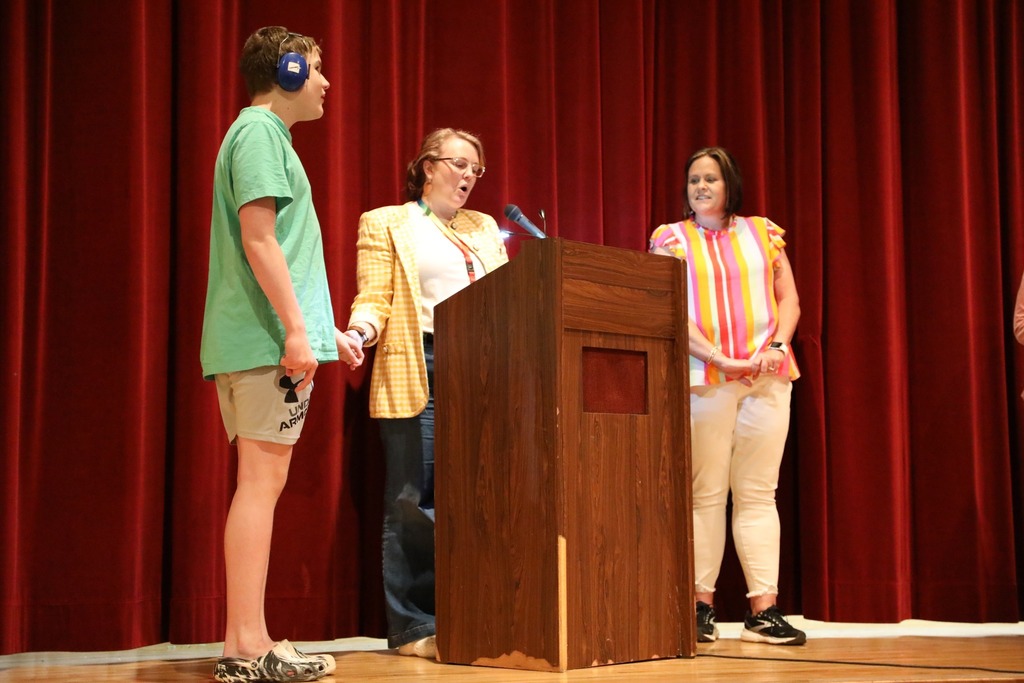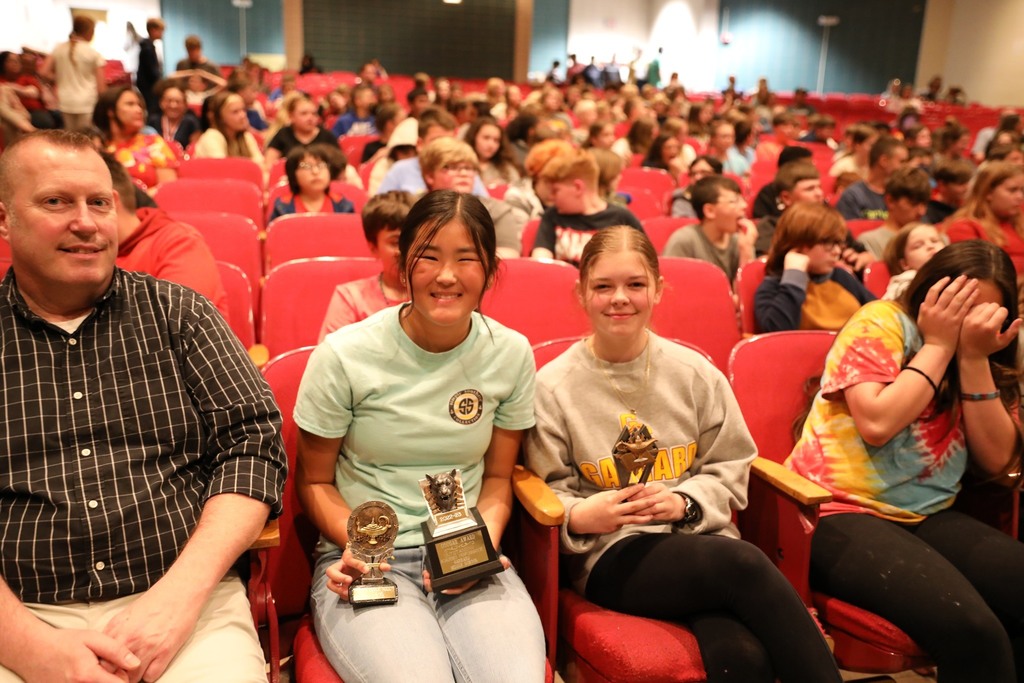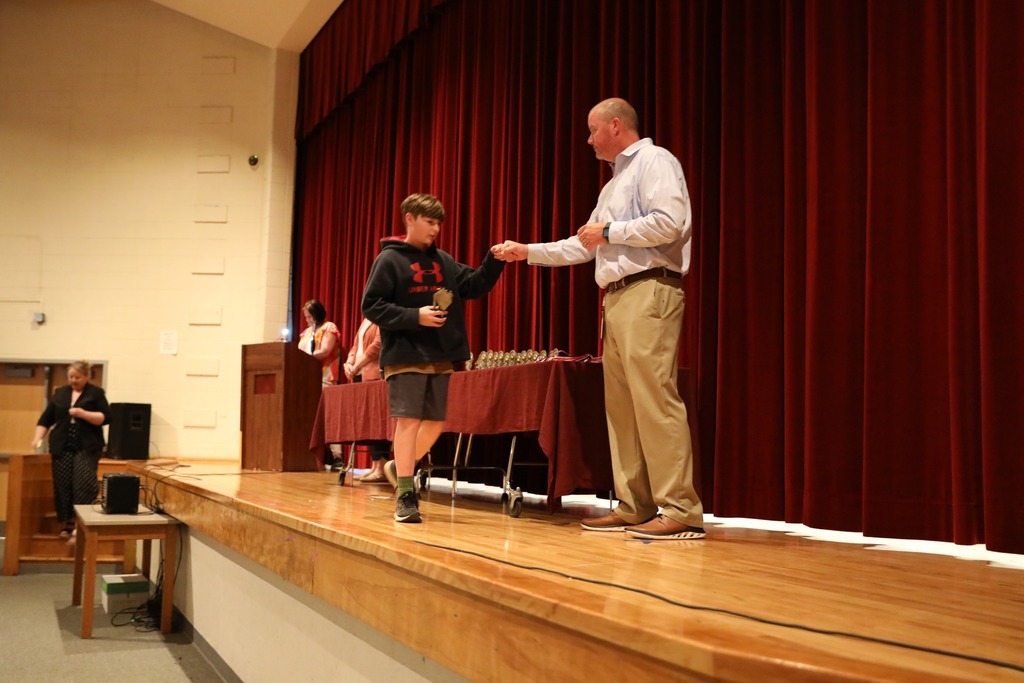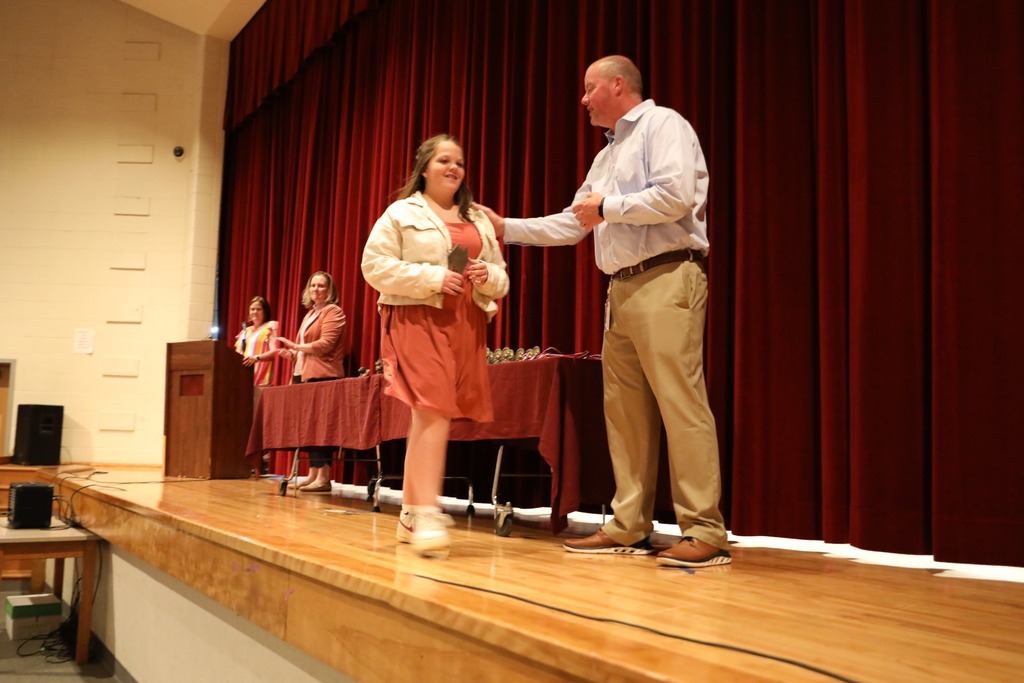 Congratulations to GMS 8th Grader, Samuel Fielder for being named the 2023 Rogers Explorers recipient. Samuel will spend three intensive days this summer with the Program, developing skills in leadership, technology, math, science, and community service. Congratulations Samuel! 👏 #gmsproud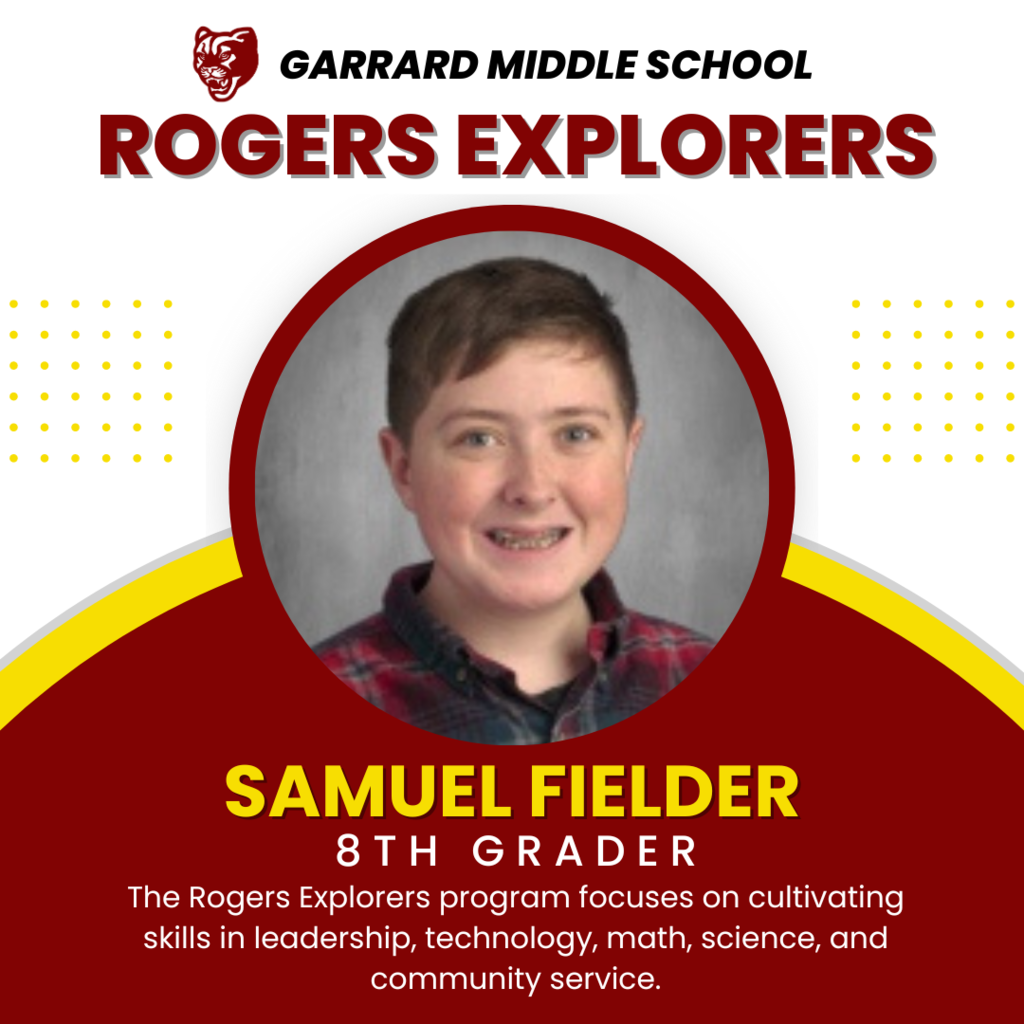 GMS Orange Team Awards: Front: Sophia Newsome (Math), Cara Meade (Cougar), Grayson Clark (Math) Front: Ruslana Kudrick (ELA), Annabelle Bastin (ELA), Joseph Russell (Go-Getter), Shane Perkins (Science), Emmanuel Jahuey-Cruz (SS)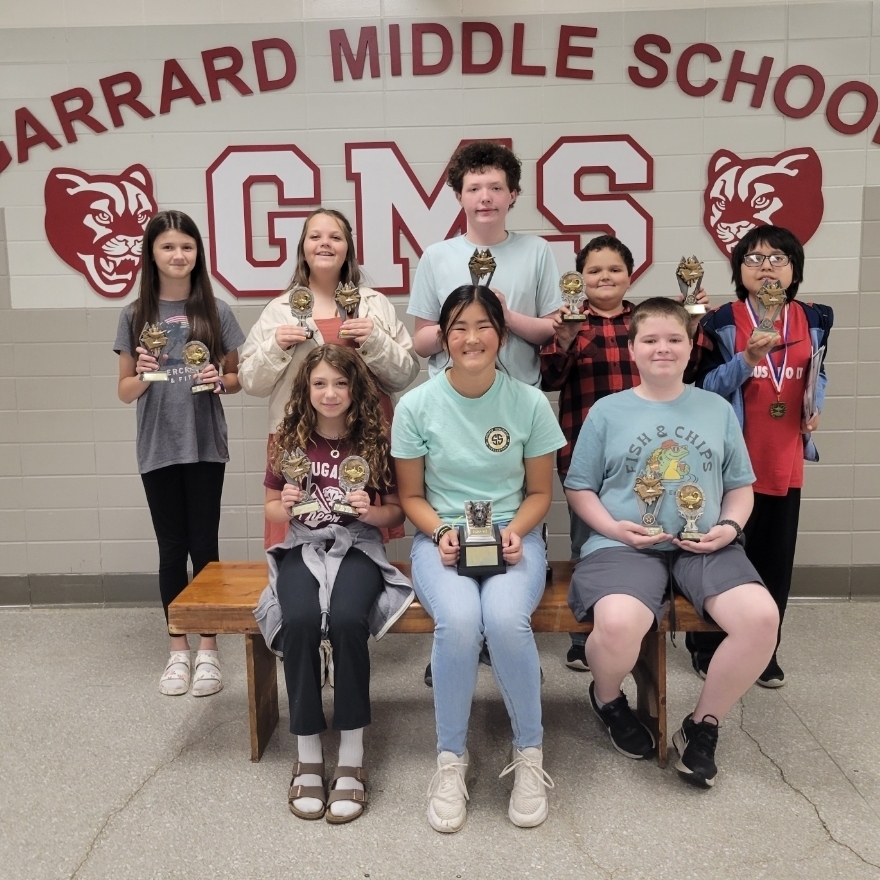 GMS Purple Team Awards: Front: Faith Moberly (Adams), Kinley Fyfe (ELA), Delia Morris (Cougar), Leslie Navarro (ELA) Back: Urban Teater (Go-Getter), Eli Lane (Math), Will Hopkins (SS), Grant Whitworth (Science)

6th Grade Encore Awards: Front: Stella Bolton (Good Citizen), Brooklyn Karaglanis (STEM), Abby Jasper (Band) Middle: Karsten Powell (FCS), Logan Clark (Choir), Carter Vaught (Writing), Christopher Gillum (STAR reader) Back: Emma Weaver (KET), Bethany Sizemore (PE), Addie Hale (Art), Trenton Hubbuch (Leadership), Brady Hunt (JAG), Braeden Shell (Good Citizen)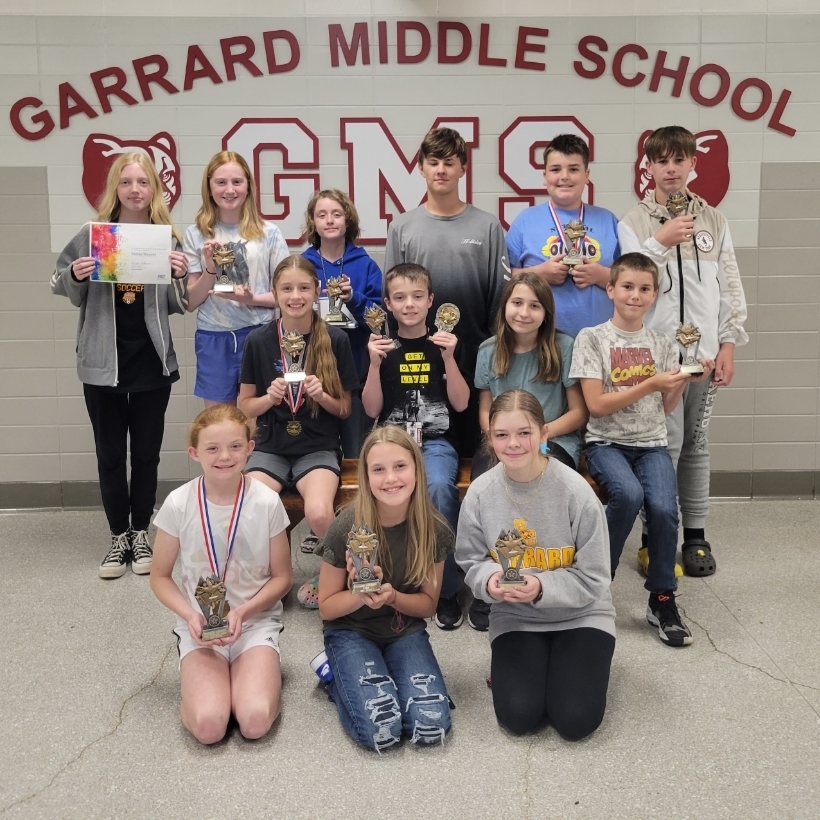 7th Grade Encore Winners: Front: Savannah Broughton (STEM), Bri Burkhart (Leadership), Wesley Hale (PE), Cheyanna Feltner (Writing) Back: Syler Skeens (Good Citizen) Jake Prewitt (Art) Oliver Begley (FCS), Lainey Montgomery (Choir), Tristin Toler (Band), Dalton Isaacs (JAG) Missing: Madison Bruner (Good Citizen)

GMS Yellow Team Awards: Front: Cadance Gambrel (ELA), Austin Seagraves (Cougar), Bristol Powell (SS) Back: Jackie Hager (Go-Getter), Cole Morris (ELA), Lucas Wilson (Science), Kat Farrell (Math) Missing: Zoe Polston (Go-Getter)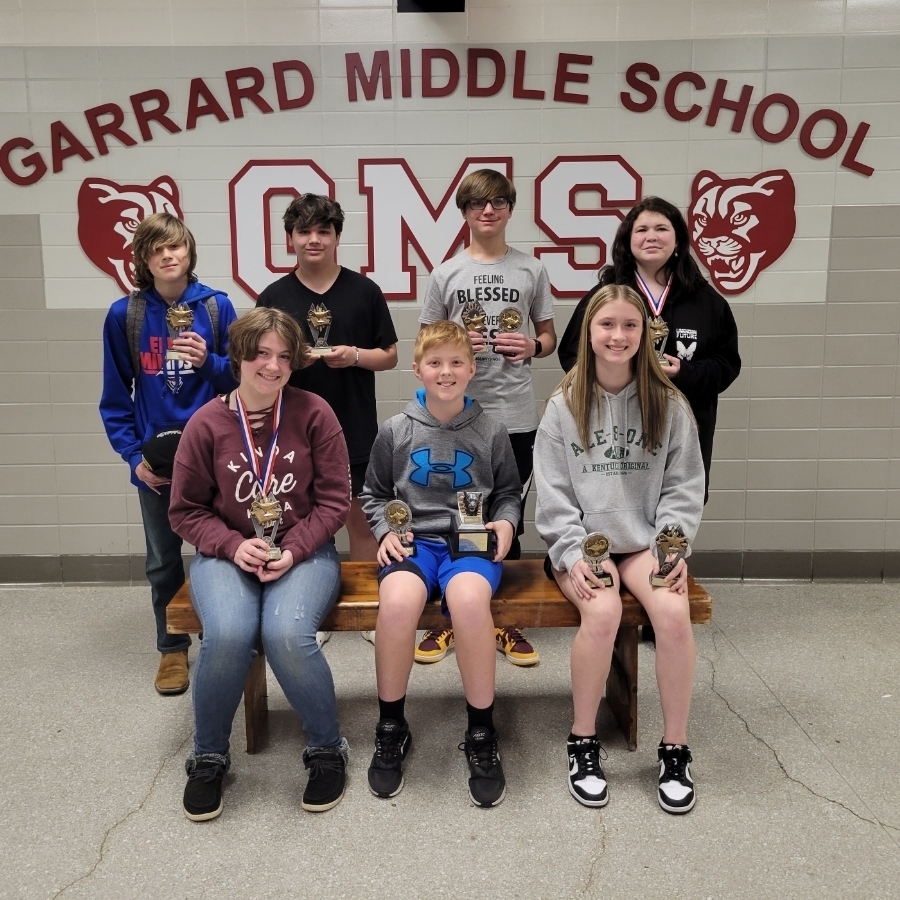 GMS Green Team Awards: Front: Stesha Price (Math), Olivia Klotz (Cougar), Sophie Henderson (ELA) Back: Damien Garza (Go-Getter), Sawyer Sutton (SS), Westlee Carpenter (ELA), Aiden Macias (Science) Missing: Camdyn Irvin (Math)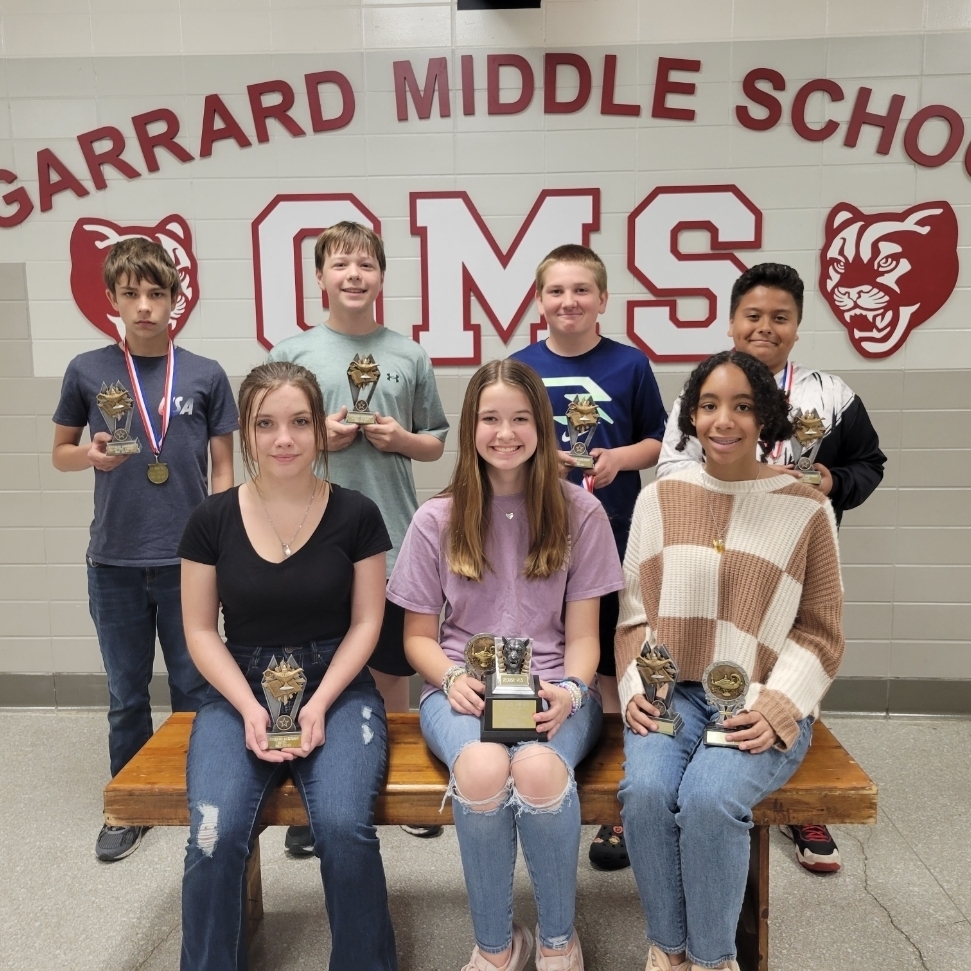 8th Grade Good Citizen Award: Kendall Quinn and Hagen Miller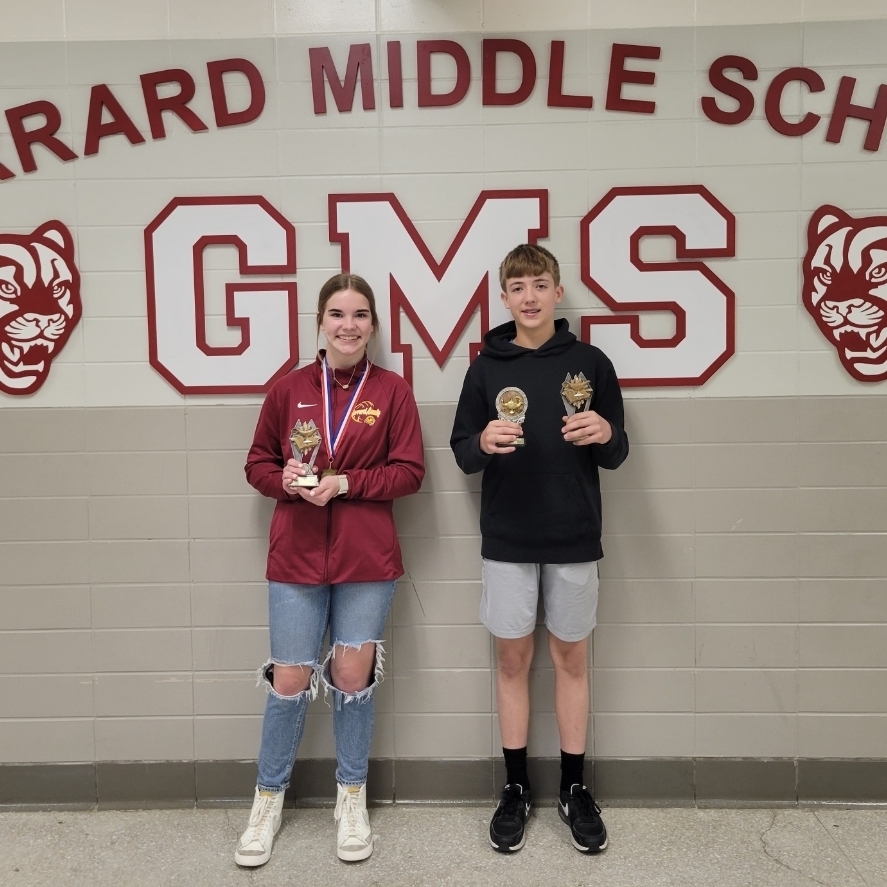 8th Grade Encore Awards: Front: Kate Reynolds (Leadership), Mackenzie Holleran (Choir), Ace Alexander (Band), Holton Hopkins (FCS), Mattie Doolin (PE), Adryana Holcomb (STLP), Aaden Faircloth (Writing), Arizona Cloyd (Art), Eli Gaffney (JAG), Kai Weaver (Band), Kylee Kobernick (Choir) Missing: Marcus Merida (STEM)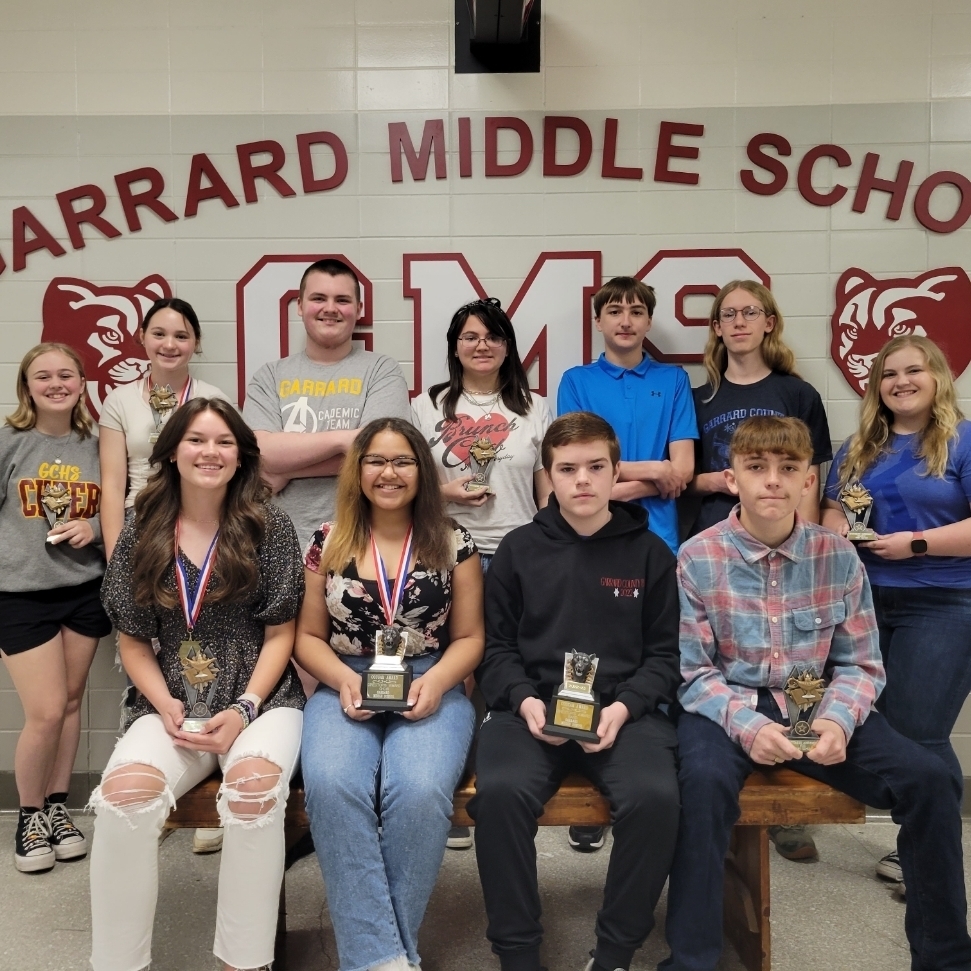 GMS Red Team Award Winners: Front: Haley Hunt (Science), Parker Woolums (Cougar), London Howard (ELA) Back: Maya Gillum (ELA), Elsie Kudrick (SS), Perla Mendoza (ELA), Baylee Elleman (Math)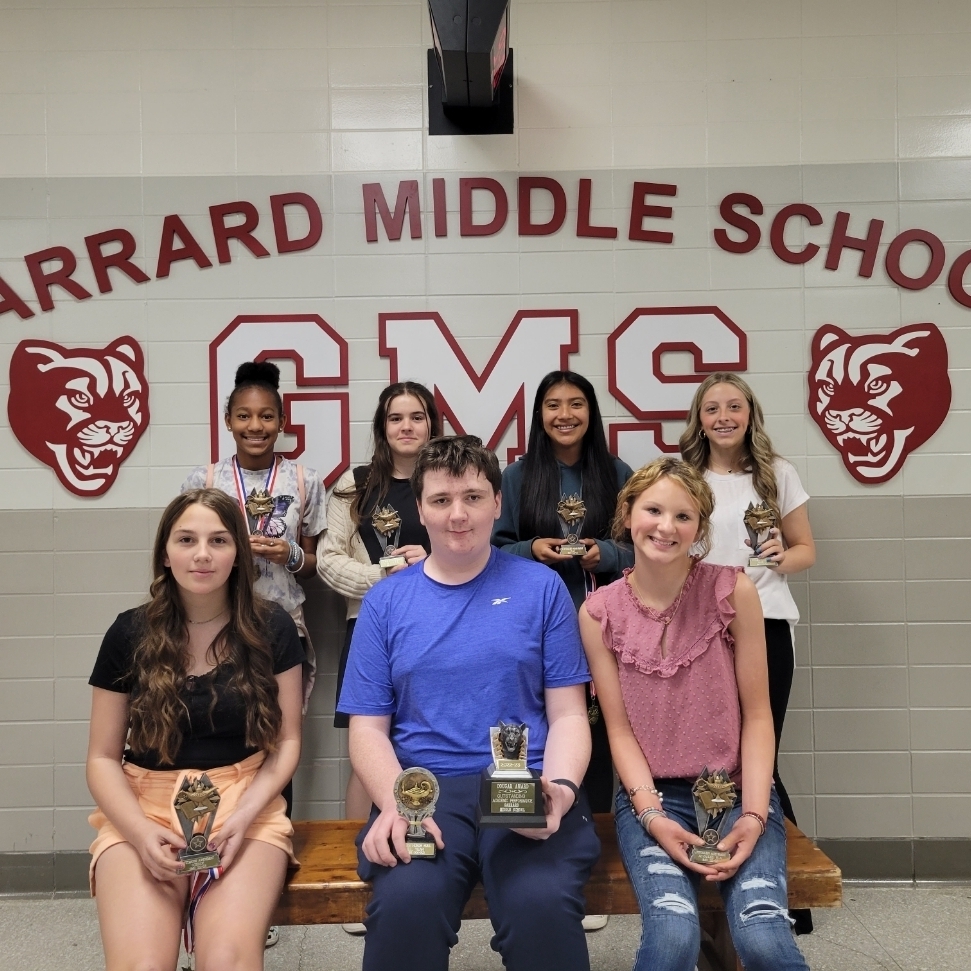 GMS Blue Team Award Winners! Front: Catherine Hess (ELA), Ace Alexander (Cougar), Abby Frederick (Go-Getter) Back: Braden Miller (Go-Getter), Claire Weaver (Science), Natalie Lane (Math), Olivia Denny (Algebra), Cameron Hendren (Math) Missing: Walker Morris (SS)
Reminder to our 8th graders: All students who are eligible to attend the 8th grade trip and have yet to turn in the permission form can take a picture of the signed form and text it to the GMS mainline. If bringing the form in-person tomorrow it must be in the office before 8am.

Today is an exciting day for our GC Arts students! Don't miss the Art Exhibit tonight, featuring art from our elementary, middle, and high school students, with seniors presenting Seal of Excellence Capstones. Exhibit walkthroughs will be from 6:00PM-7:00PM, and musical performances between 7:00PM-8:00PM. #gcsproud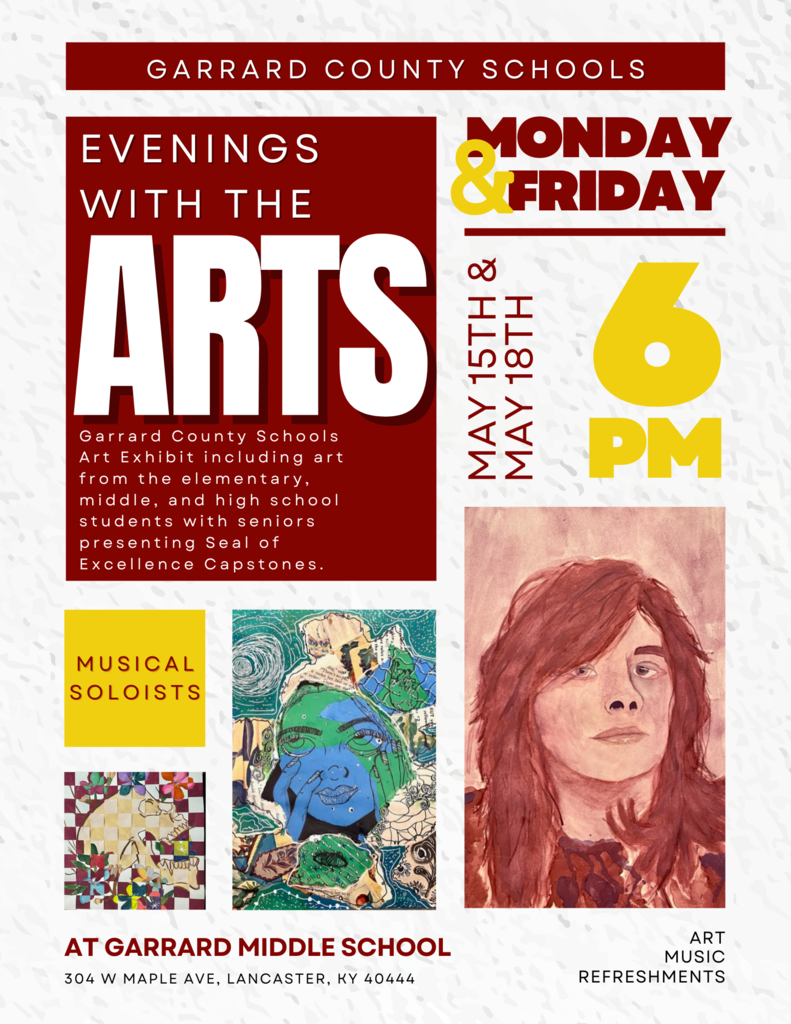 Reminder for 8th grade parents/students: Bring in signed permission forms tomorrow morning to your C3 teachers. Any student that did not get a form Friday can get a form tomorrow. Forms must be turned in prior to the trip. 8th grade trip will be Wednesday May 17th and Thursday May18th for all eligible students!!
GMS 8th Grade Parents and Students: Today we sent home with our 8th graders the permission form for the 8th grade trips. This will be a two-day trip to celebrate our 8th graders. Remember that all students must meet the eligibility requirements that we outlined in April in order to attend. Please have your student return these forms to their C3 teacher on Monday, May 15th. GMS will be taking all 8th grade students that have met our Behavior & Academic Expectations on a 8th grade Field trip! On Wednesday, May 17th, Students on the Blue Team will go to Millenium Park, where they will receive a sack lunch for a picnic. After the picnic, we will take the students to the Danville bowling alley. They will get to bowl two games! Students on the Red Team will go to Danville Cinemas. Students will also receive popcorn and a drink. After the movie, they will return back to school for pizza and lunch. Blue Team will be leaving the school around 8:30, they should arrive back at the school around 2:30. Red Team will be leaving the school around 8:15, they should arrive back at the school around 11:30. On Thursday, May 18th, Blue Team and Red Team will flip their field trip locations. The cost of this trip will be covered by the school. Due to space, GMS teachers and staff will be the only chaperones on this field trip.