Paint Lick Elementary values their "family-like" school culture and enjoys welcoming families and the community to participate in fun events with their students. Recently, Paint Lick Elementary hosted their Fall Festival for students, families and community members- welcoming around 300 people to their school.
The Fall Festival is a beloved tradition for the Paint Lick community. The annual event is a collaborative effort between staff, families and community members to provide students with memories that will last a lifetime. Former Paint Lick Elementary student and now PLE staff member, Mrs. Taylor Dowell, says, "The Fall Festival has been a favorite tradition at PLE for many years. Growing up, my favorite station was always the "Haunted Classroom" and the auction after the festival was over. This year, the chili cookoff and the train ride were big hits for myself and my two year old. We really enjoyed it!"
A True Community Effort
Months of planning contributes to the continued success of Paint Lick Elementary's Annual Fall Festival. Staff members develop booth ideas and volunteer their time to make sure fun is had by all! From ring tosses, to face-painting, to glitter and colored hair spraying- they had it all!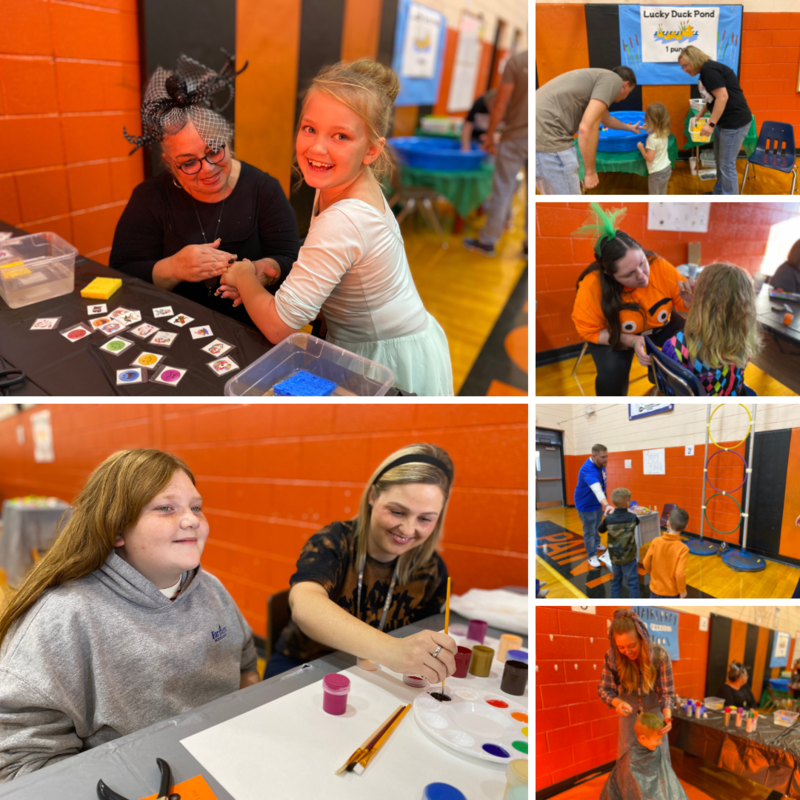 Paint Lick Elementary staff is a huge piece of the Fall Festival, but the event would not be the success it is without the collaboration of the PLE families and the community members. Families donated snack items for concessions, and PTO Parents volunteered their time to work at booths. PLE welcomes and encourages community involvement with events like these, and was very grateful for the presence of Paint Lick United Methodist Church and their generous donation of pizza, chips and drinks for PLE students and families to enjoy. Also in attendance was First Southern National Bank- working the money booth, and Whitaker Bank-working the photo booth. PLE Parent and PTO member, Mrs. Alicia Dahlstedt, says "This year's PLE Fall Festival was such a blast! So many exciting activities and great food. It brings me so much joy to see all the families having fun, creating memories together. As a parent PTO member one of our many goals is to deepen the community spirit by supporting school and family social interactions. I can't think of any better way then the PLE Fall Festival!"
New to the volunteer crowd this year was Garrard County High School's Beta Club. High School members volunteered their time to work booths-engaging with the younger students and assisting staff where needed.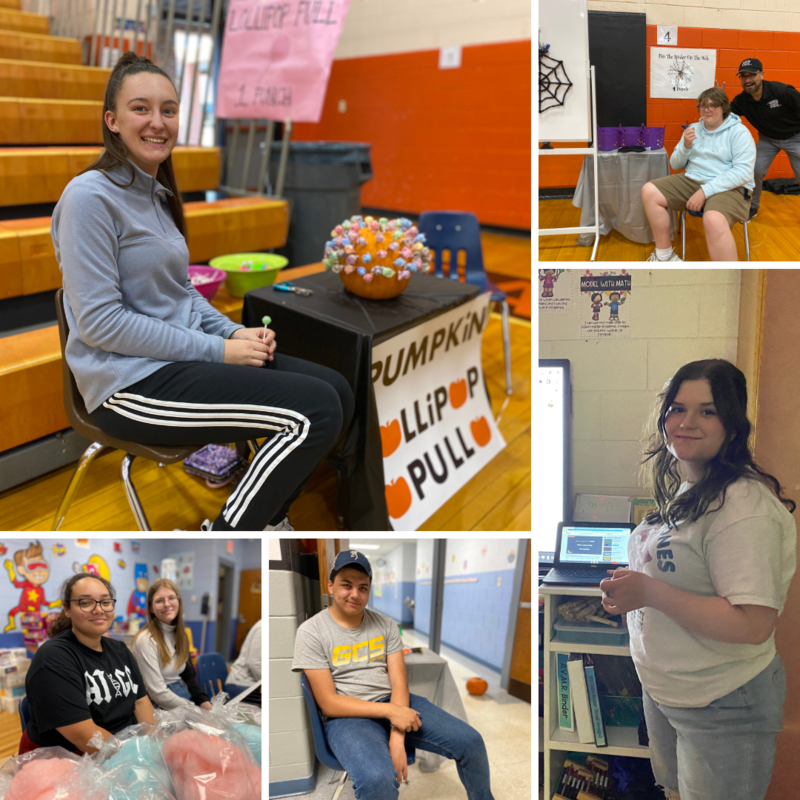 Fan-Favorites
Cake Walk
One of the most popular booths visited would have to be the Cake Walk Booth. Parents, community members, and staff donated dessert items for the Cake Walk. Students used their punch cards to enter the cake walk rounds, which were led by PLE staff members- Mrs. Noe and Mrs. McGlothlin. Take a look at their fun!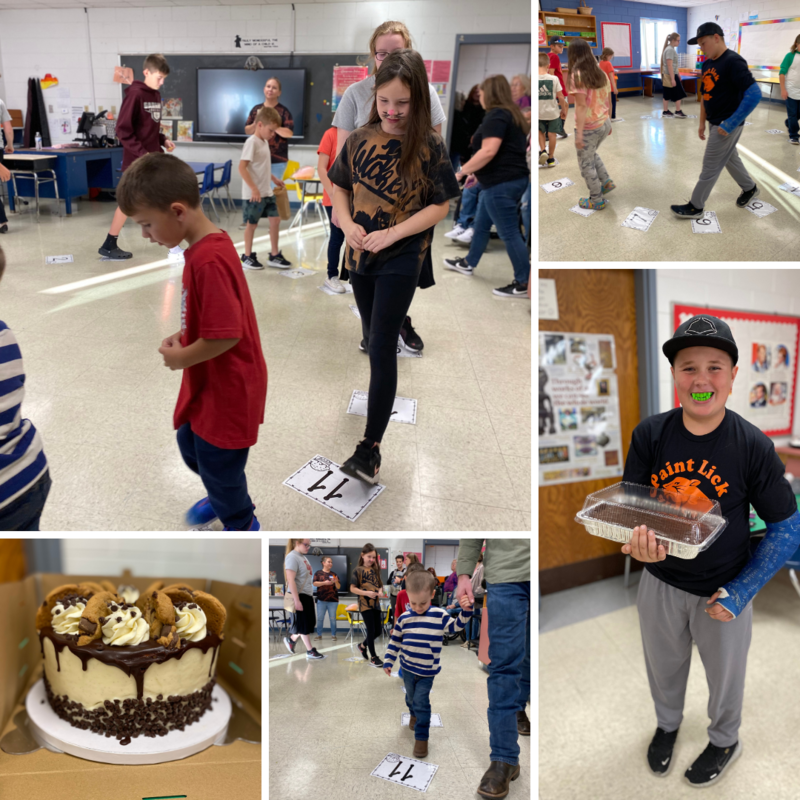 Chili Cookoff
New to the festival this year was the Chili cookoff station. This station was a hit and a new fan favorite! Each homeroom class at PLE chose one parent entry to submit a batch of chili for the cookoff. This year, PLE had thirteen parent chili entries. Festival goers tried the different chilies and voted for their favorite. The homeroom winner was awarded a pizza party for all of the students! Congratulations to this year's winner- Mrs. Amanda Leger, representing Ms. Rose Hay's 2nd Grade Homeroom! PLE Parent Mrs. Andrea Brin says, "Paint Lick supports our students in many ways, the Fall Festival and activities alike are as important as a safe learning environment and good teachers. The Paint Lick Fall Festival has always been a favorite tradition, this year's Chili Cook Off was so much fun! My husband, an Army Vet, received his Culinary Degree after his service and was more than eager to sample all 13 Chili's!"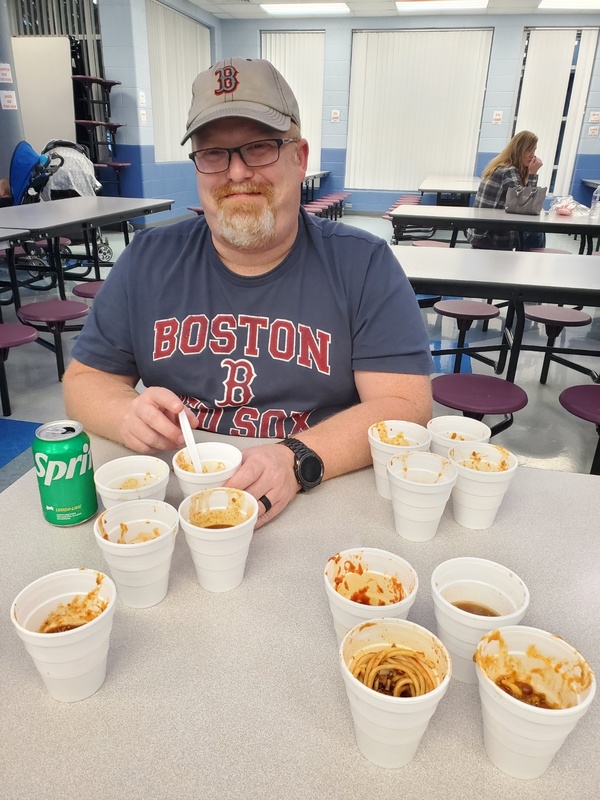 PLE Parent, Louis Brin, sampling all thirteen chili entries.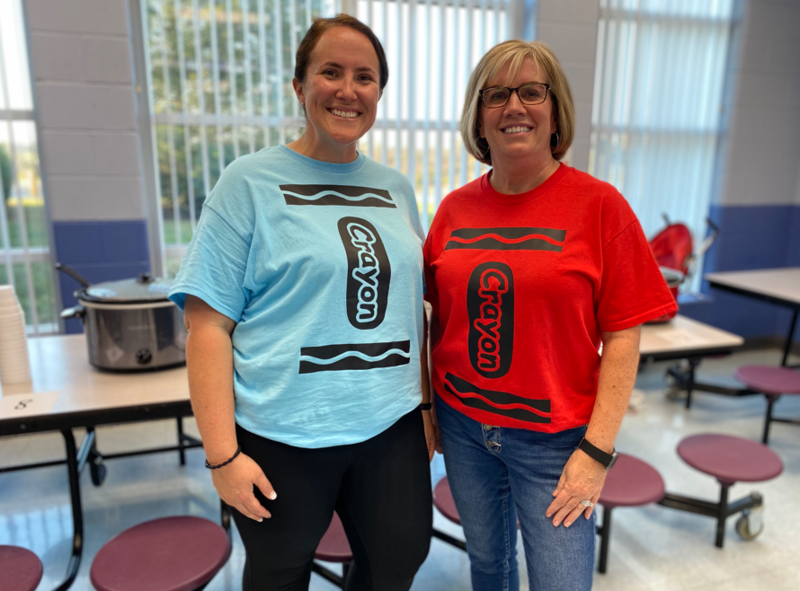 PLE Staff Members, Mrs. Lindsay Burton and Mrs. Margaret Powell volunteered to work the Chili Competition Station!
Train Ride
Another true fan-favorite of the night was the Train Ride, led by PLE parent James Lane. Students used their punch card to take a ride on the train around Paint Lick Elementary's campus. Take a look at the fun!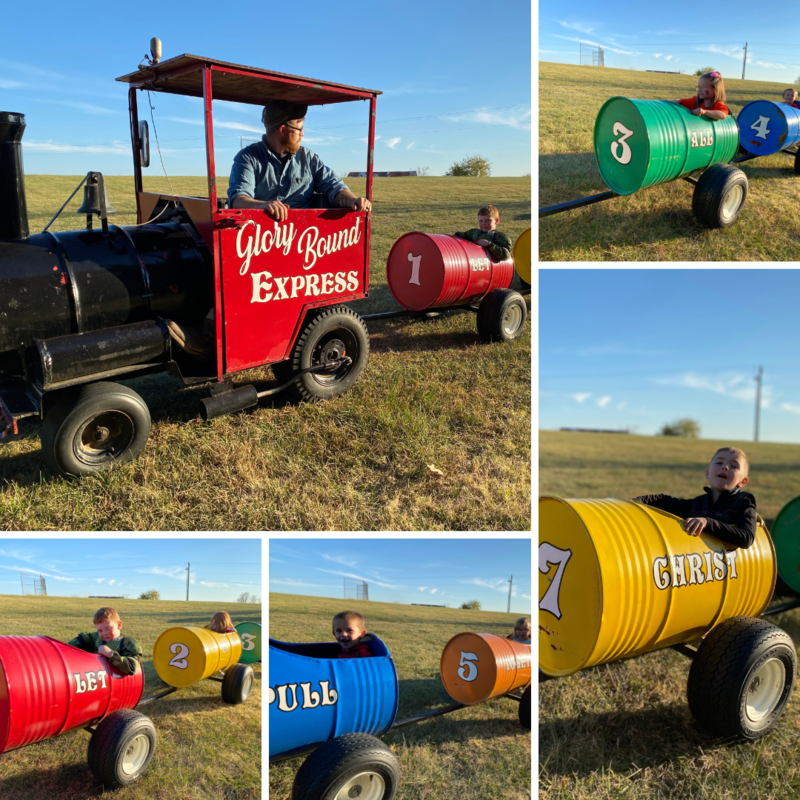 Until We See You Again…Next Year!
Paint Lick Elementary's Fall Festival is an event for everyone. The staff, the families and the community members truly collaborate to make a memorable experience for the students. Principal Kia Lamb says, "It was a great night for our staff and families to come together to enjoy all the festivities. I am so appreciative of the support we receive from our PTO, Staff, Families and Donors to make this event a success. Events like this take the support of everyone involved and this year's Fall Festival was just another example of how the PLE Community works together to provide great opportunities for our students!"