Mr. Taylor hosted 8th grade students from Mr. Denson's class from GMS today. Students got to test out their architectural design skills with computer programs Mr. Taylor's classes use for the Computer-Aided Design classes at the ATC. Students were excited to try it out!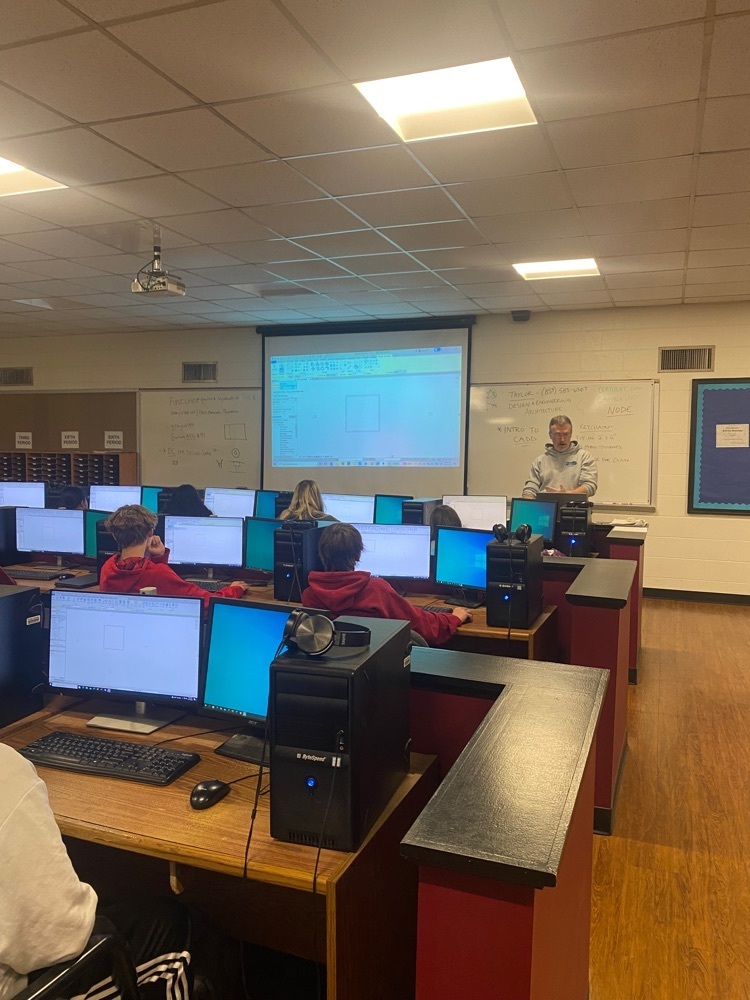 The November Newsletter has arrived!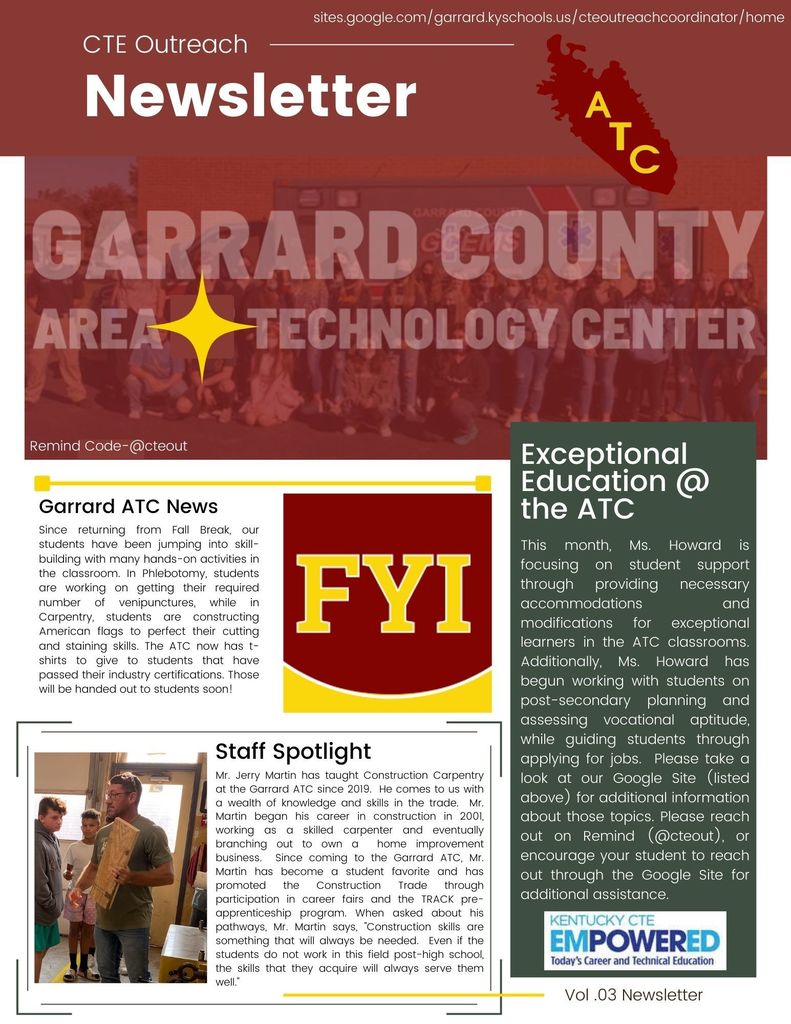 Just as a reminder there will be NO SCHOOL for students on Monday, November 7th and Tuesday, November 8th 2022.

HOSA students from our health sciences pathways attended tonight's board meeting! Way to represent our ATC!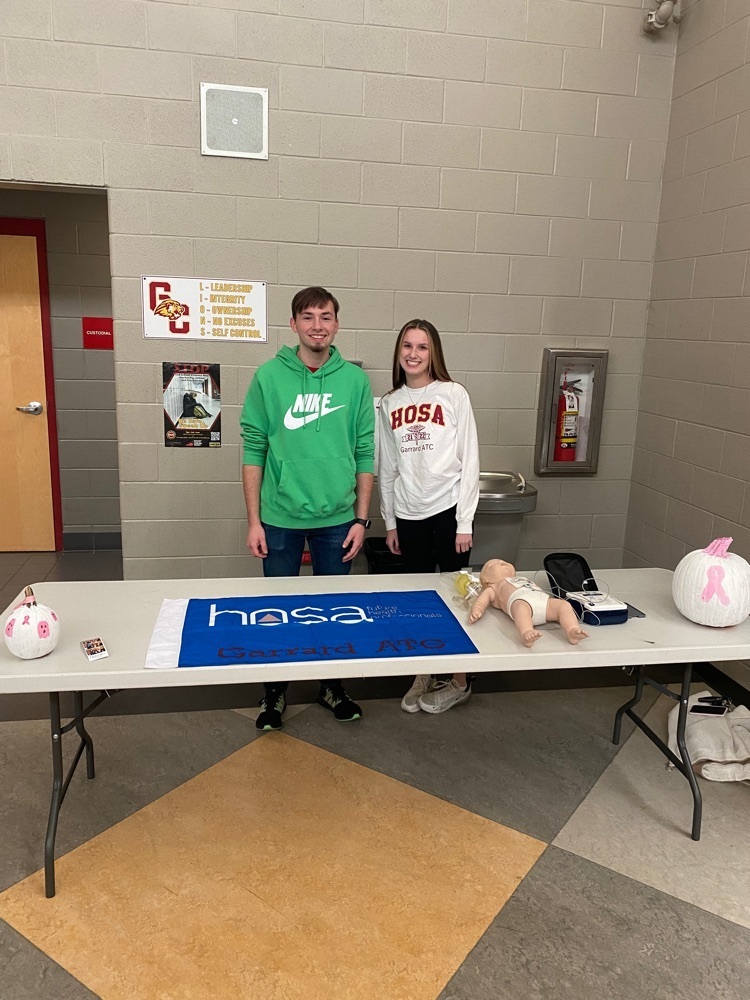 We are excited to present an overview of our Exceptional Learners Outreach Program at the Garrard Area Technology Center. This program will create new and improved opportunities for our Exceptional Learners by providing supports and making connections with businesses while building partnerships for work-based learning and career planning. Follow the link below for more information.
https://drive.google.com/file/d/1qfCqIdgVRXzilFLjKwggns5X3kTGoEXr/view?usp=sharing

On Friday, HOSA students attended the Health Occupations Today (HOT) Expo at the Center for Rural Development I. Somerset. Sponsored by the Southern Kentucky AHEC, the Expo brought colleges and healthcare professionals together to provide students insights about healthcare careers and the opportunity to view and try healthcare technologies. What a great opportunity!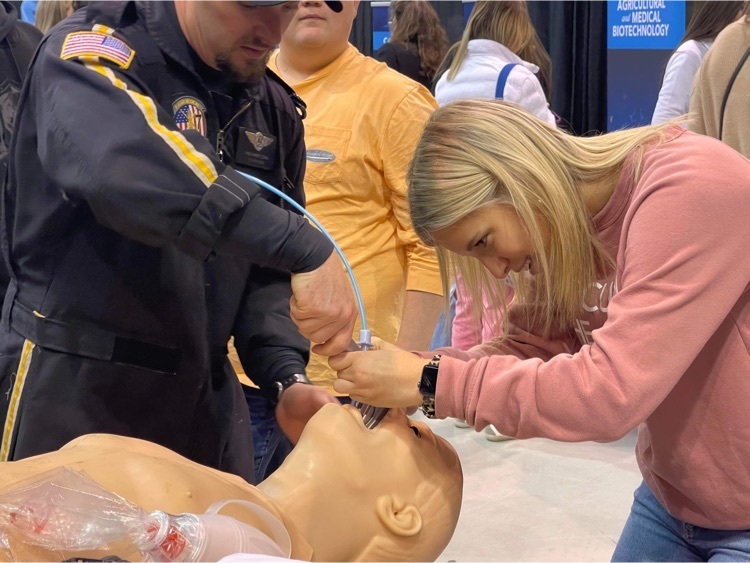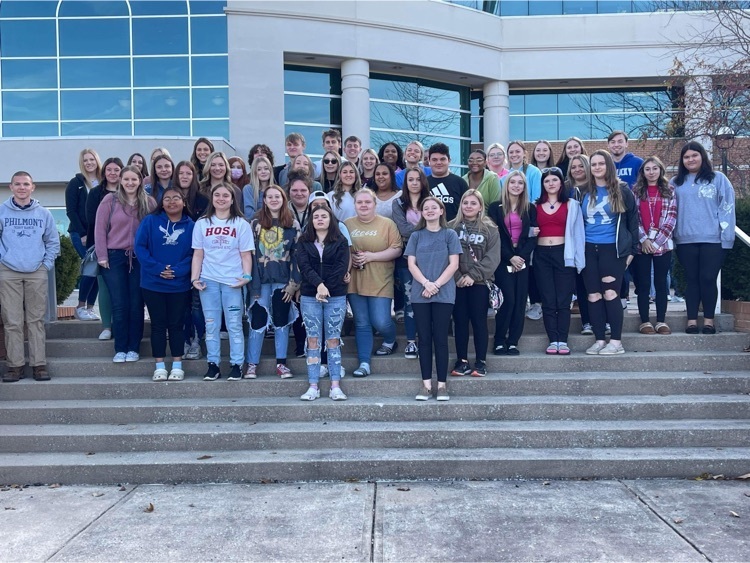 Check out our monthly newsletter!

Another Tuesday, another Tech Center feature! Today we are highlighting our Phlebotomy program. Did you know our students can graduate as a certified Phlebotomy Technician-ready to enter the workforce?! Check out GCHS Senior, Ethan Cooper, practicing his skills on his Principal! #techcentertuesday #atcproud #gcsproud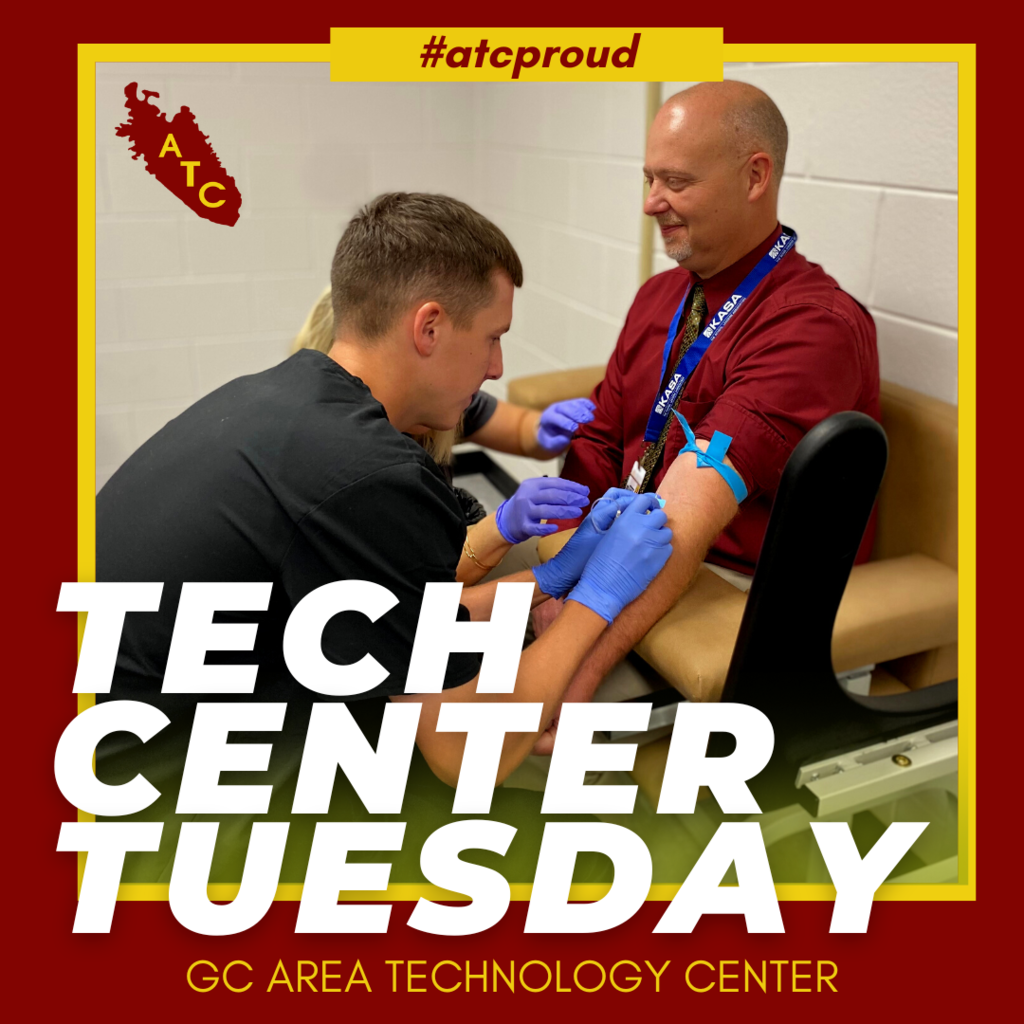 Tech Center Tuesday is here! Today, we are featuring our Computer Aided Design and Architectural Technology program with Mr. Greg Taylor! This is a program students can begin during their freshman year of high school, and by senior year can earn AutoCAD Certifications as well as the Revit Certification for Architecture. Last school year, 100% of Mr. Taylor's students who took the AutoCAD certification earned passing scores! #atcproud #gcsproud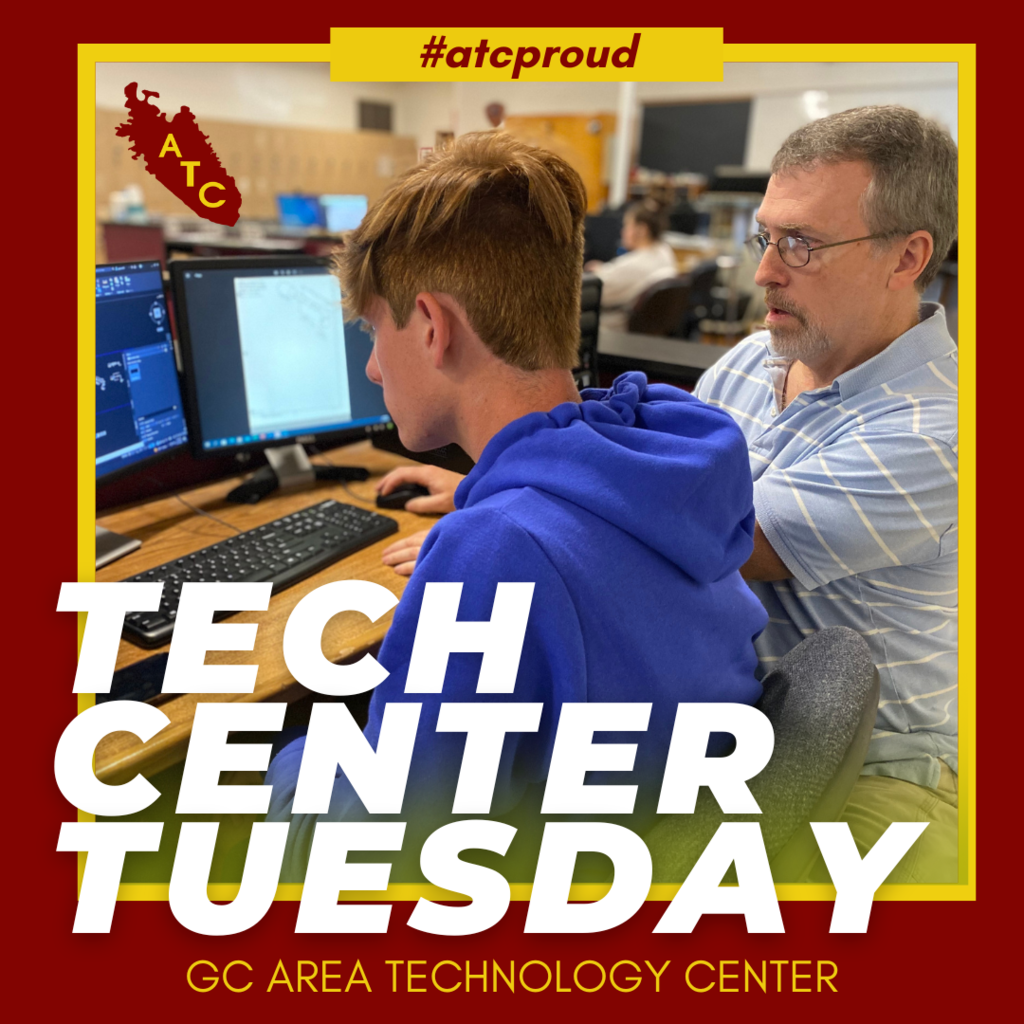 Just as a reminder to parents and families: NO SCHOOL for students on Monday, September 19th 2022. Be sure to download the GCS app to stay up to date on all calendars, events, menus and more!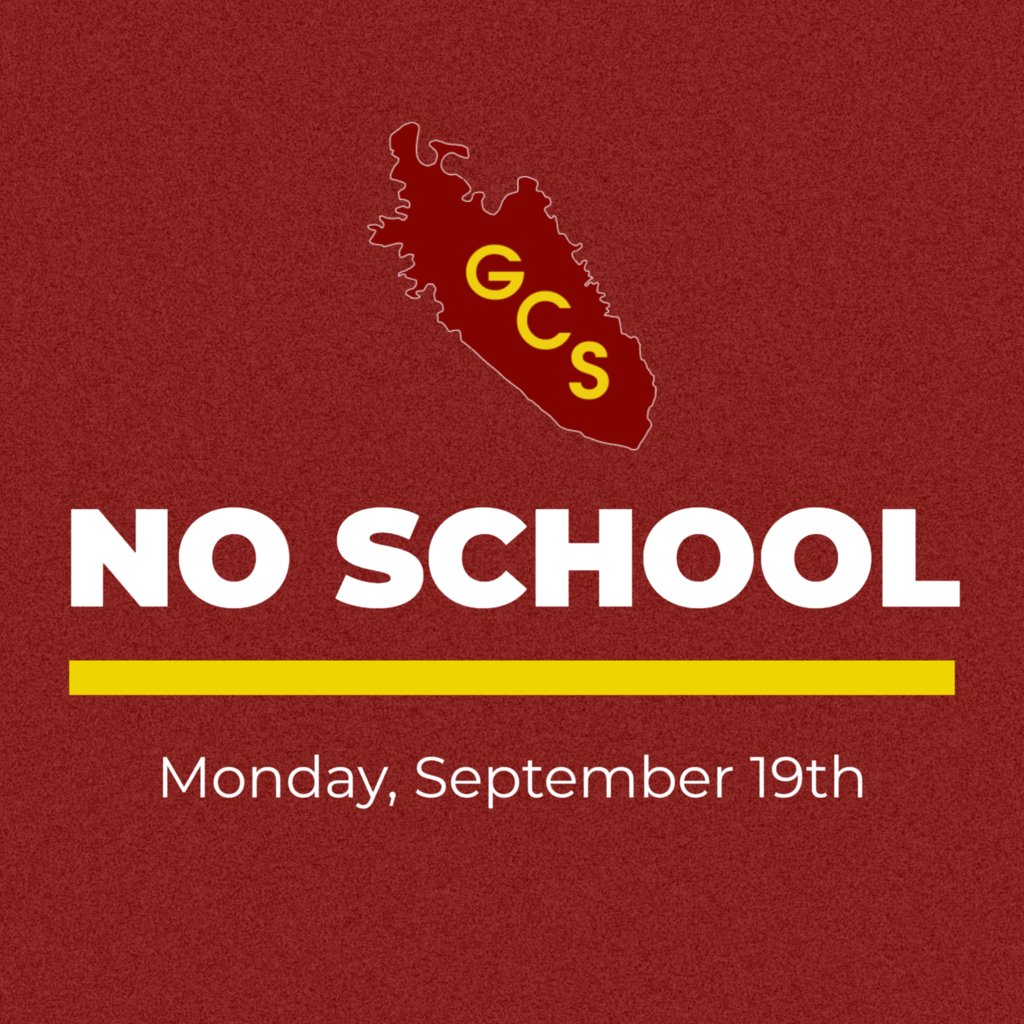 Tech Center Tuesday is here! Today we are highlighting our Welding Program. Did you know students can begin the Welder-Entry Level program at the ATC during their freshmen year of high school? Students can graduate with a 2F GMAW Welding Position certificate! #gcsproud #atcproud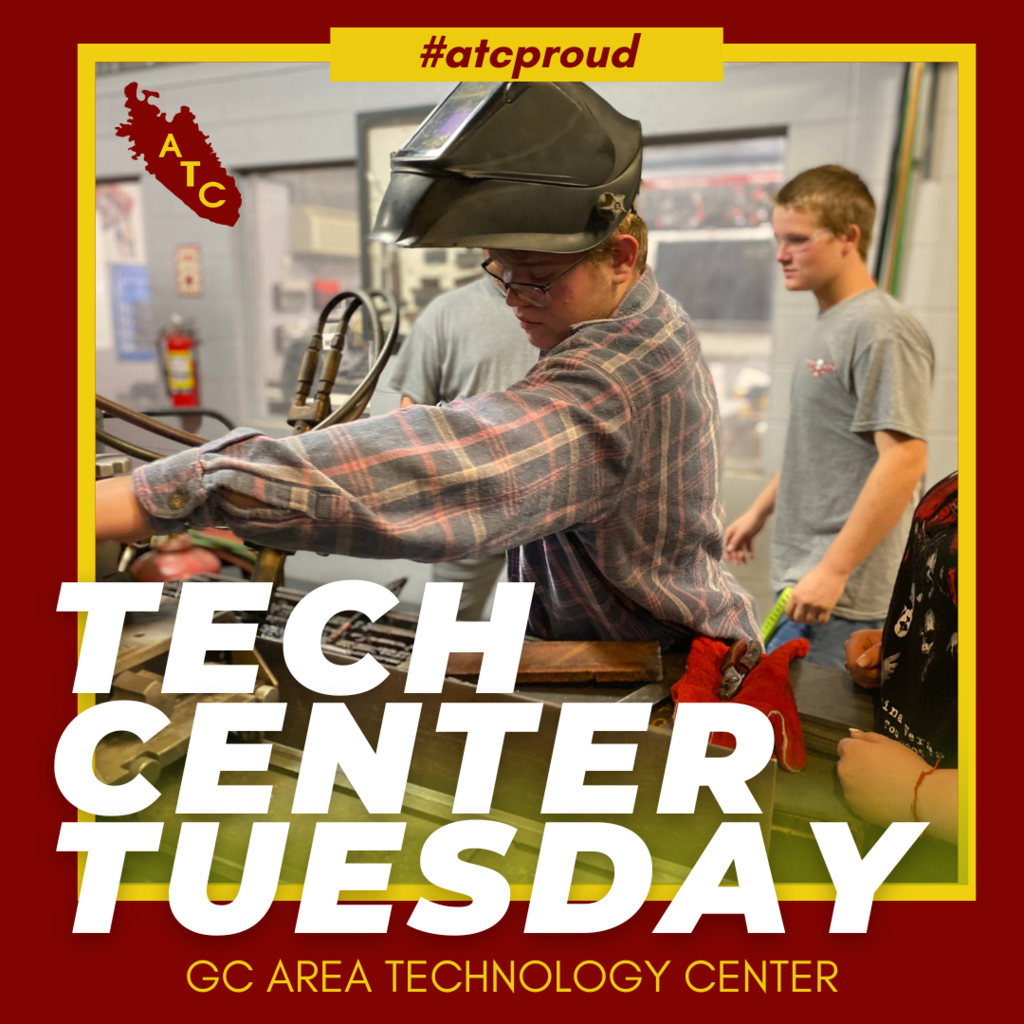 Today is Tech Center Tuesday! Every Tuesday we will be highlighting one of our Area of Technology Center's programs/projects. Today, we are highlighting our Nursing Program. Did you know that the Garrard County ATC offers three different pathways within their Nursing Program? Students can earn certifications and graduate as a Certified Nurse Aide, a Phlebotomy Technician and/or a Pharmacy Technician! Just recently, our Nursing Program partnered with BCTC and UK Healthcare to provide accelerated paths toward health care careers! #gcsproud #atcproud

Don't forget to download our Garrard County Schools app! Easy access to school calendars, up-to-date lunch menus (for all schools) and athletic events! Download from the app store today!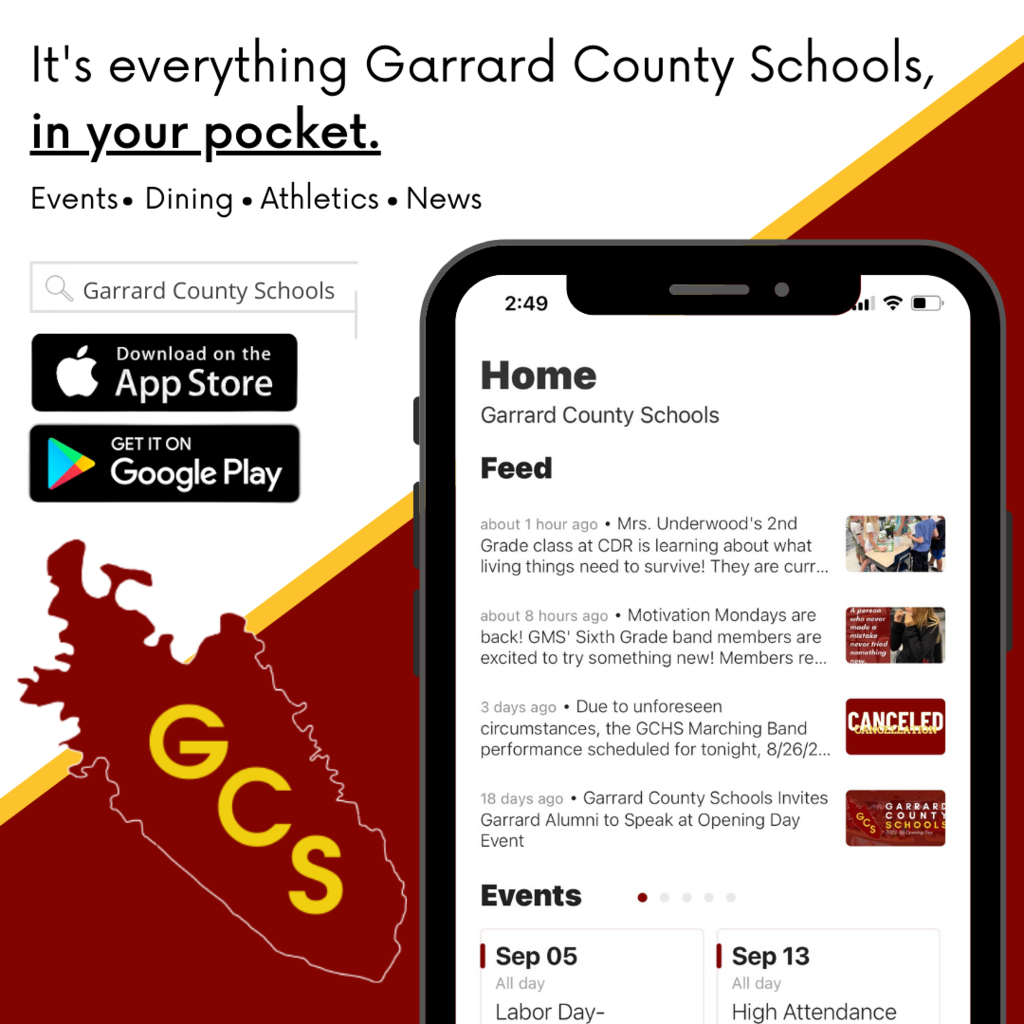 Garrard County Schools would like to welcome our new Career and Technical Education Special Education Outreach Coordinator, Ms. Shauna Howard! Ms. Shauna Howard has 24 years of experience working with students of all ages, and most recently was an exceptional child consultant for the Kentucky Department of Education. Ms. Howard says, "I am overjoyed to be returning to Garrard County as the CTE Special Education Outreach Coordinator. It is my vision that this new program will provide unmatched opportunities for the students of our ATC and give them that competitive edge in the global job market." Ms. Howard received her undergraduate and graduate degrees from the University of Kentucky and Eastern Kentucky University. Ms. Howard says, "When I am not working in my educational capacity, I am spending time with family and friends. I enjoy Sci-Fi shows and painting. I look forward to working with our students in this new role!"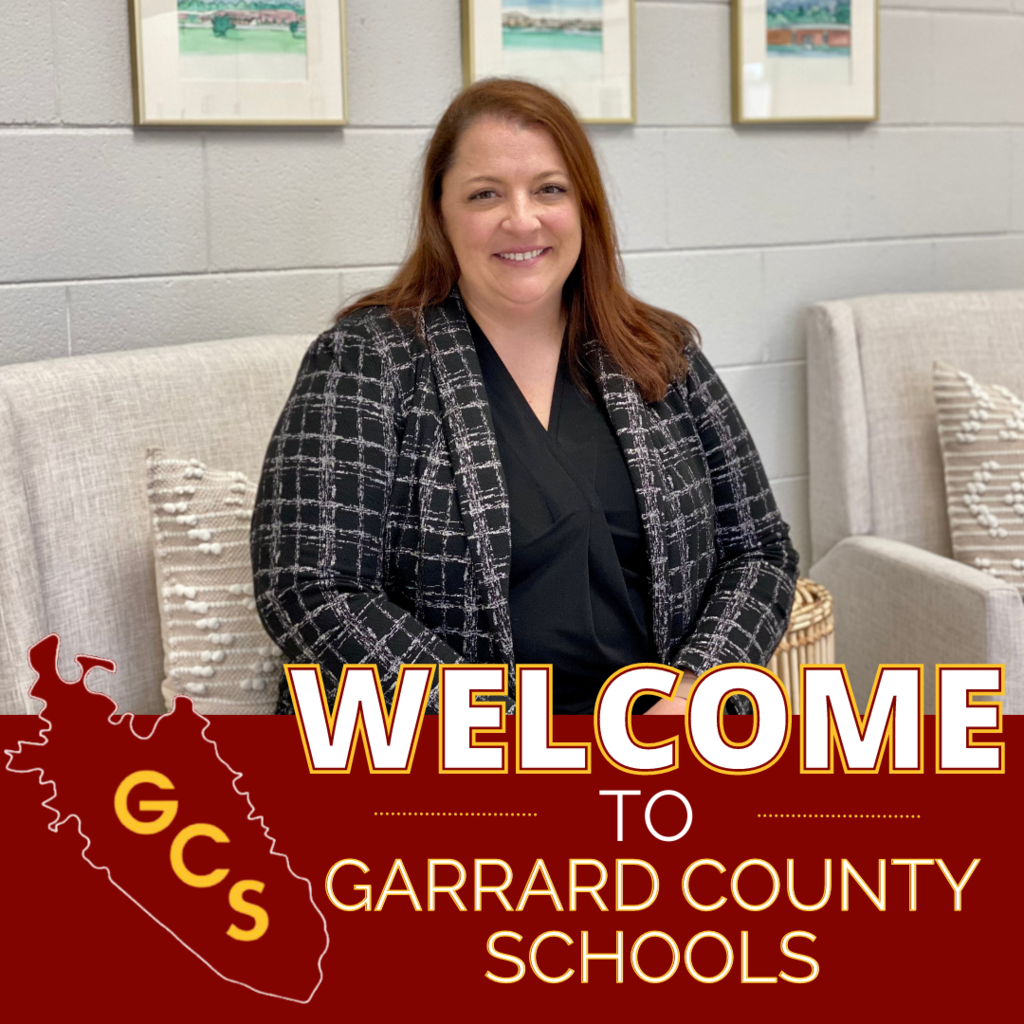 Did you know Family Healthcare Associates were offering services all summer? Visit us today at the Garrard Educational Center for urgent care, primary care, wellness visits, testing, and physicals! Open to all (not just staff and students). Meet Tricia Jackson, our APRN: Tricia Jackson graduated with honors from Indiana Wesleyan University. She has been practicing as a Family Health Nurse Practitioner for four years. Previously, Jackson was an oncology certified nurse at University of Kentucky for twelve years. Tricia Jackson has been a Garrard County resident since 2002 and says, "I am honored to be able to help my fellow Garrard county residents stay healthy and recover from illness. I look forward to making a positive impact on members of this community."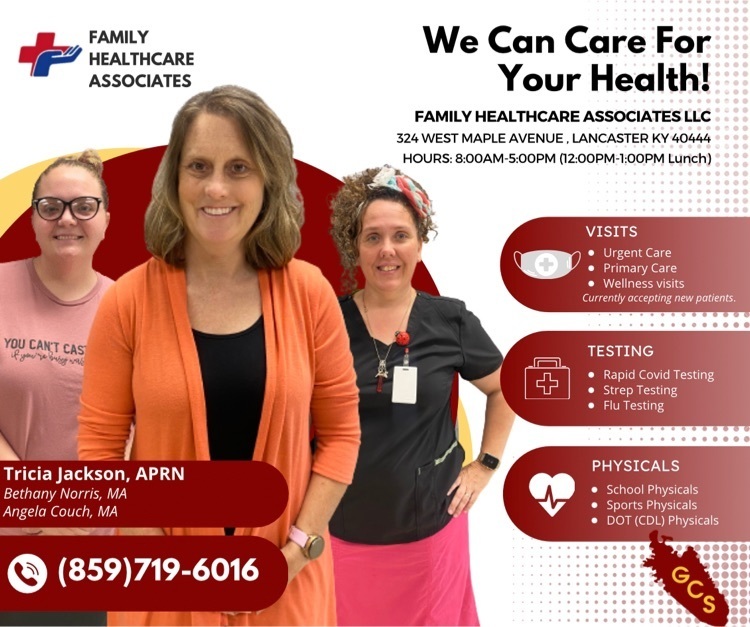 An exciting new opportunity for Garrard County Area Technology Center thanks to the Career and Technical Education Grant funded by the Kentucky Department of Education. Garrard County was the first school district to apply, the first district to receive the grant, and will be the first district to pilot! The grant will allow the ATC to hire a Career and Technical Special Education Outreach Coordinator to support students receiving special education services within career and technical education! If you have a background in Special Education and are interested in applying for our new position, click the link below!
https://garrard.tedk12.com/hire/ViewJob.aspx?JobID=994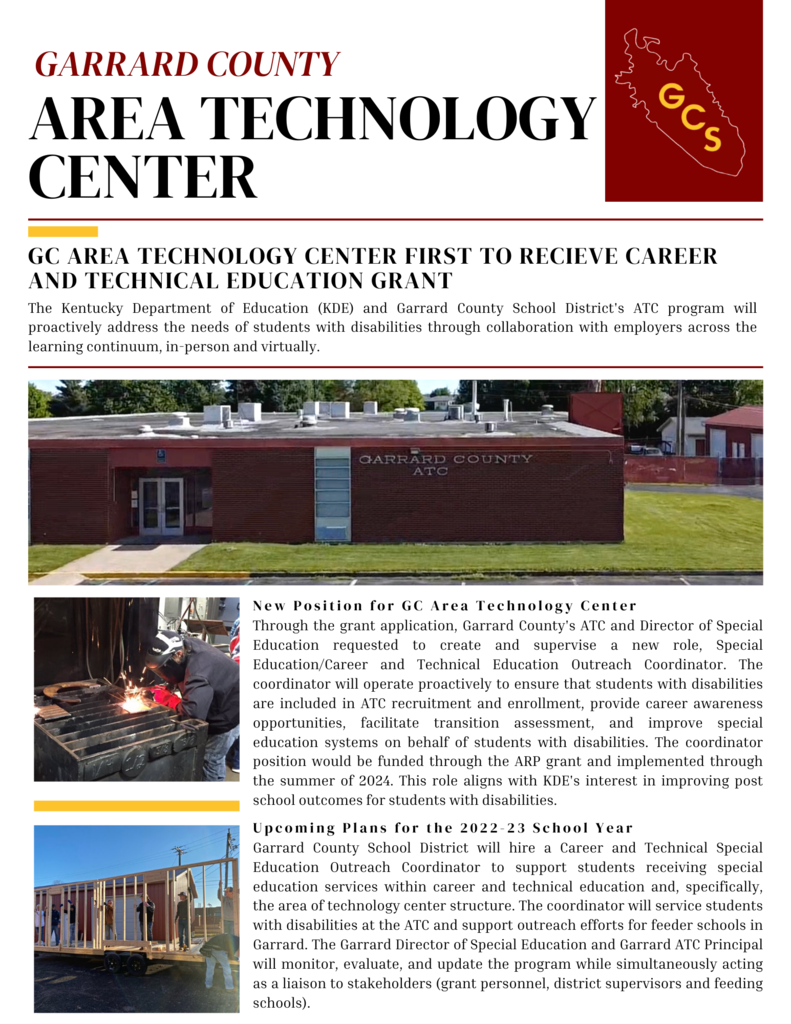 This week, Mr. Cooper's GCHS 9th Grade Health class visited Mrs. Moberly's ATC Health Science classes to learn about CPR techniques!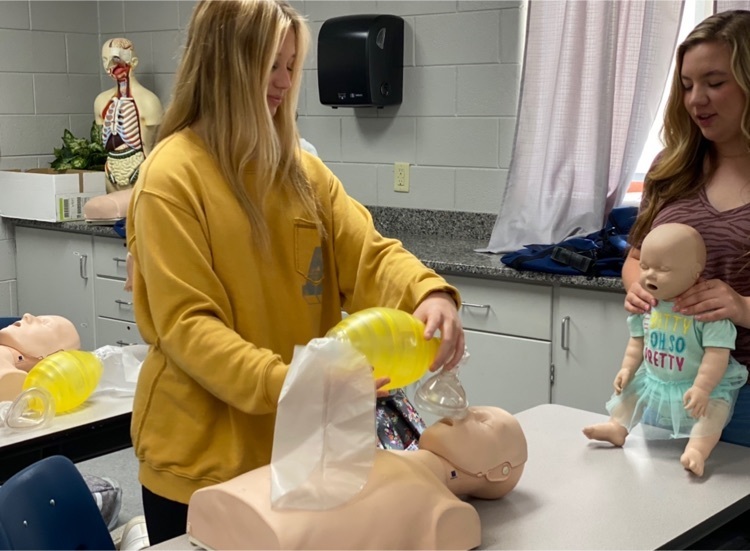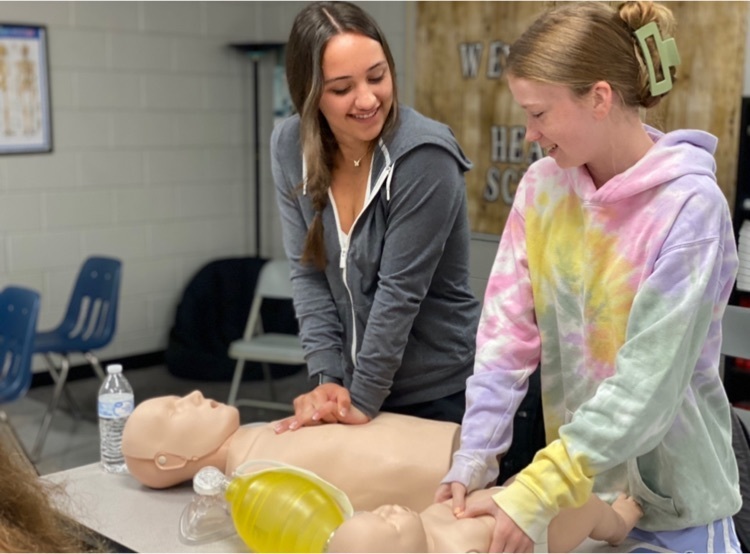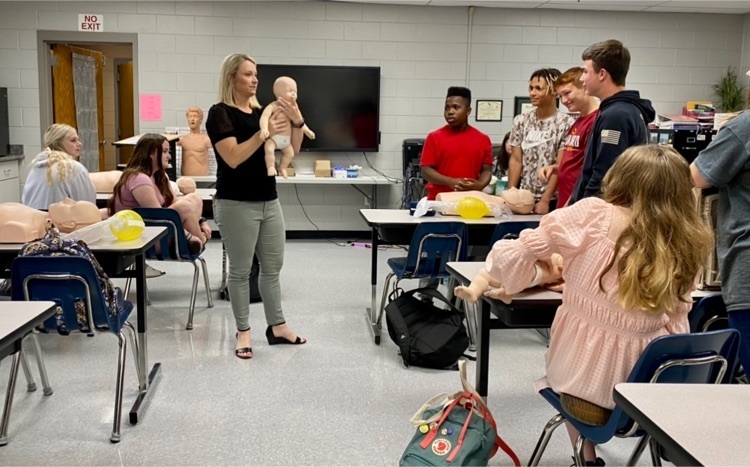 Thank you to UK Healthcare for visiting our Health Science classes at the ATC last week! They brought the METIman simulator, so students could have the opportunity to listen to lung and heart sounds. Guests from UK Healthcare attended to discuss their specialties and experience working with UK Healthcare. Don't forget tonight- if you have a student interested in the medical field, we will be announcing and providing information on a new collaborative program between UK Healthcare, BCTC and Garrard County High School! The event will begin at 6:30 in the Garrard County High School Library!