A reminder for our students, parents and families: NO SCHOOL, Friday September 30th (Staff Work Day).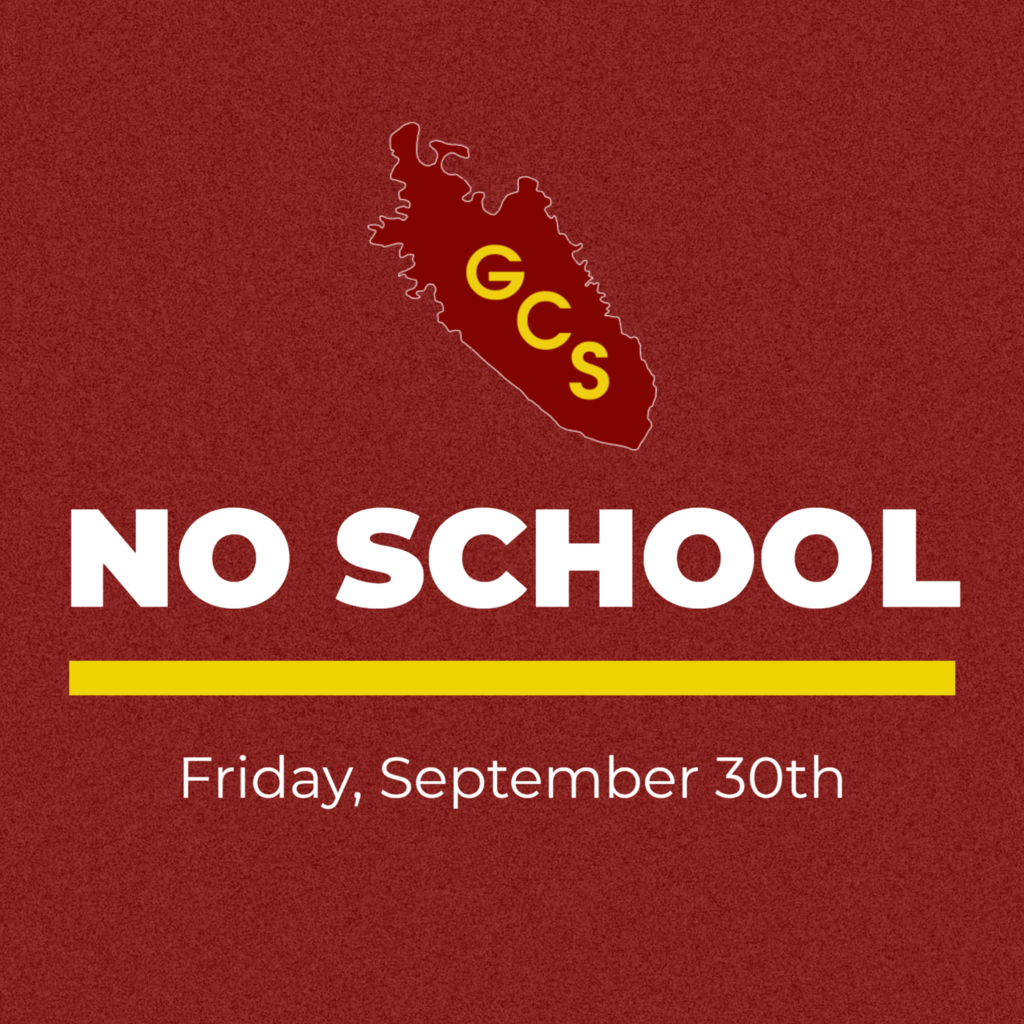 Today was a bittersweet day as we celebrated Mrs. Suetta Ledford's retirement with our staff! Mrs. Suetta has been serving for TWENTY-TWO years, and will be greatly missed! We wish her nothing but the best in her retirement!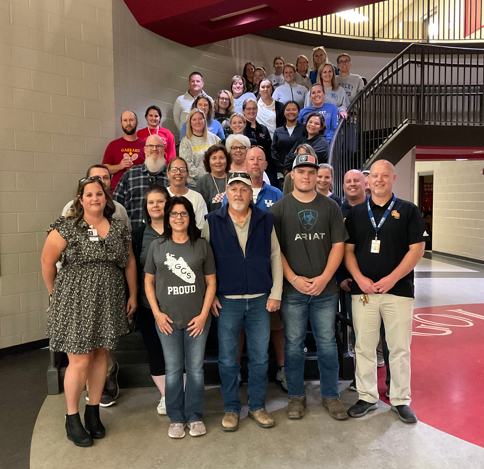 GEAR UP students toured EKU for their first campus visit of the new school year! Students attended an admissions presentation where they learned about admission requirements, scholarships and dual credit opportunities. Following the presentation, students toured the university and learned about campus life.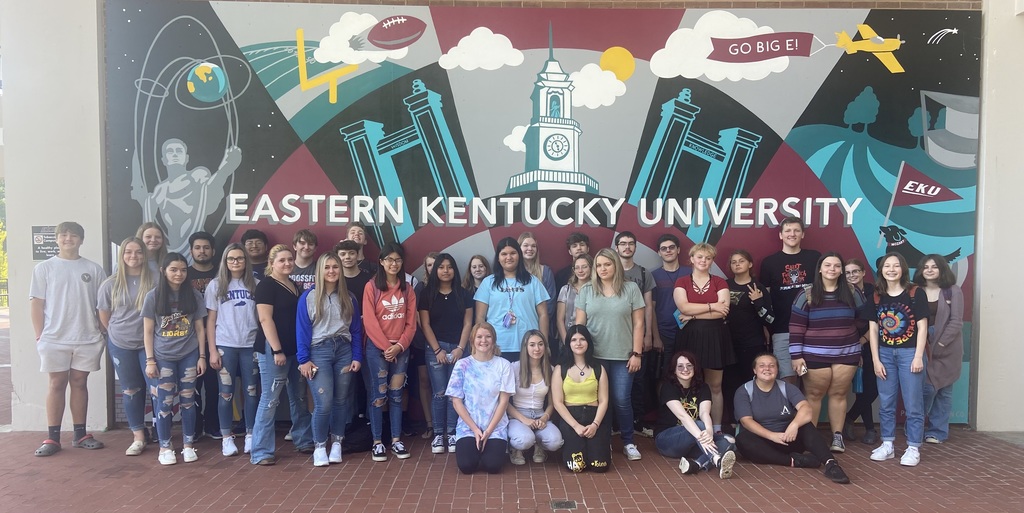 Mrs. Parsons' Entrepreneurship dual credit class at GCHS recently had a few local business owners as guest speakers! Deonica Asbery, Broker Cornerstone Realty and Auction and Chris "Roo" Elleman, Garrard County Judge Executive-Elect, both shared their entrepreneurial journey with the class. They love Garrard County and these students!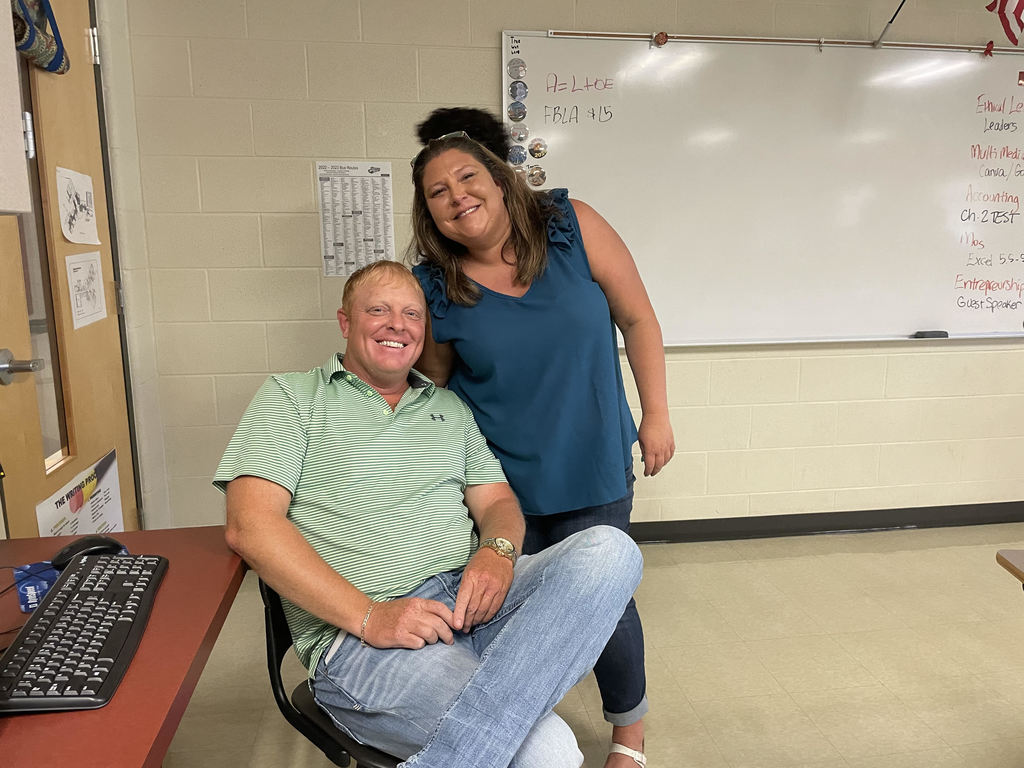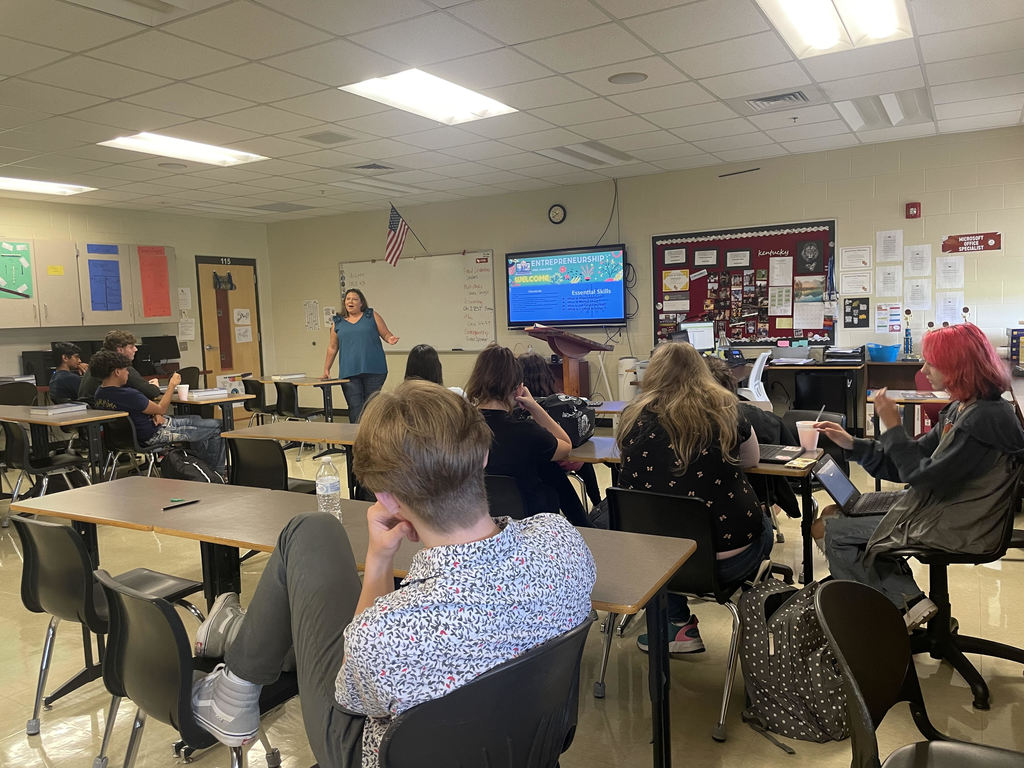 Garrard County Schools would like to congratulate Ms. Alexandria Carroll on her recent NATIONAL Beta awards! Alex placed 2nd in Creative Writing and 3rd in Poetry at the National Beta Convention-she is Garrard County High School's first national placement in Beta! Former Beta Club Advisor, Michelle Hoskins says, "Alex is the perfect example of what a Beta member should be. She challenges herself academically, works to help our community, and is a natural leader. She will be using her leadership skills this year as our GCHS Beta Club president. We, as a club and community, are so proud of her accomplishments!" Today, Alex was presented with her plaques and celebrated with her fellow Beta members at their monthly club meeting. Congratulations Alex!🎉👏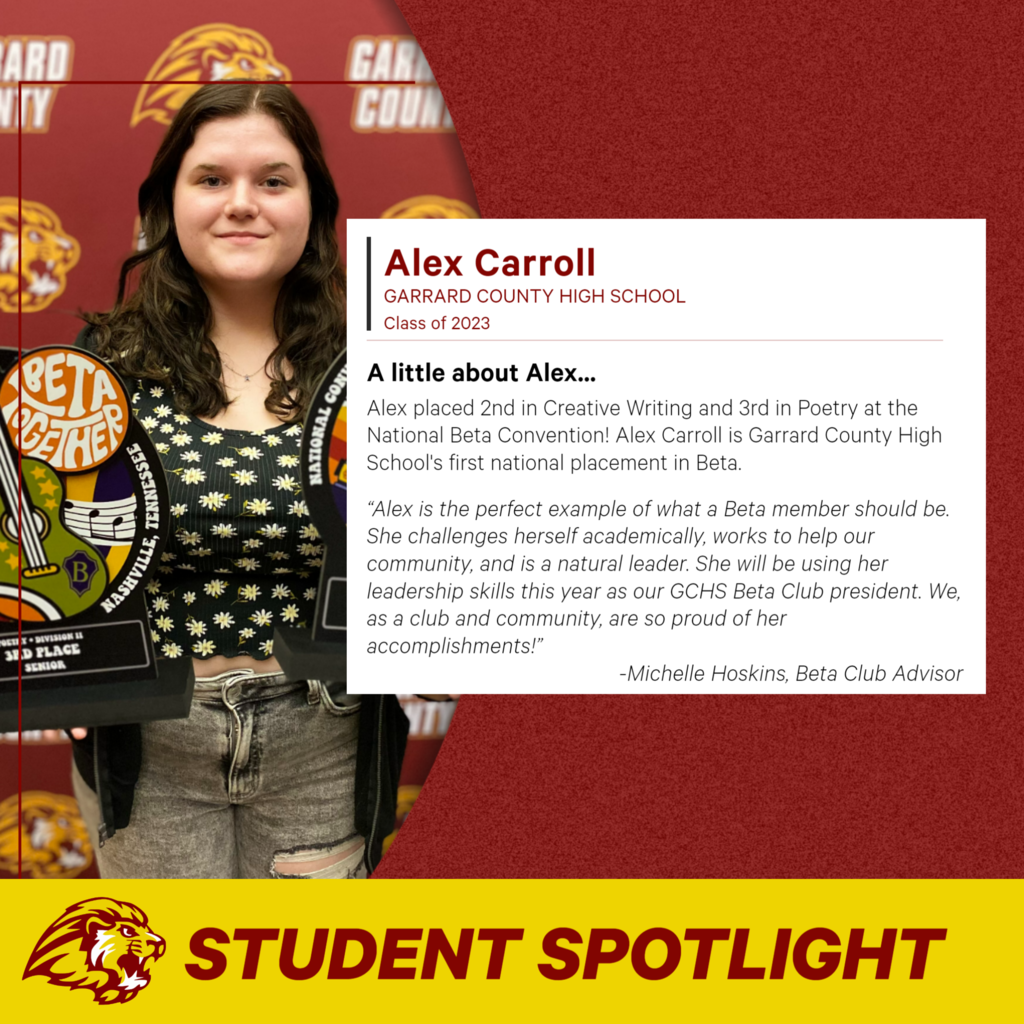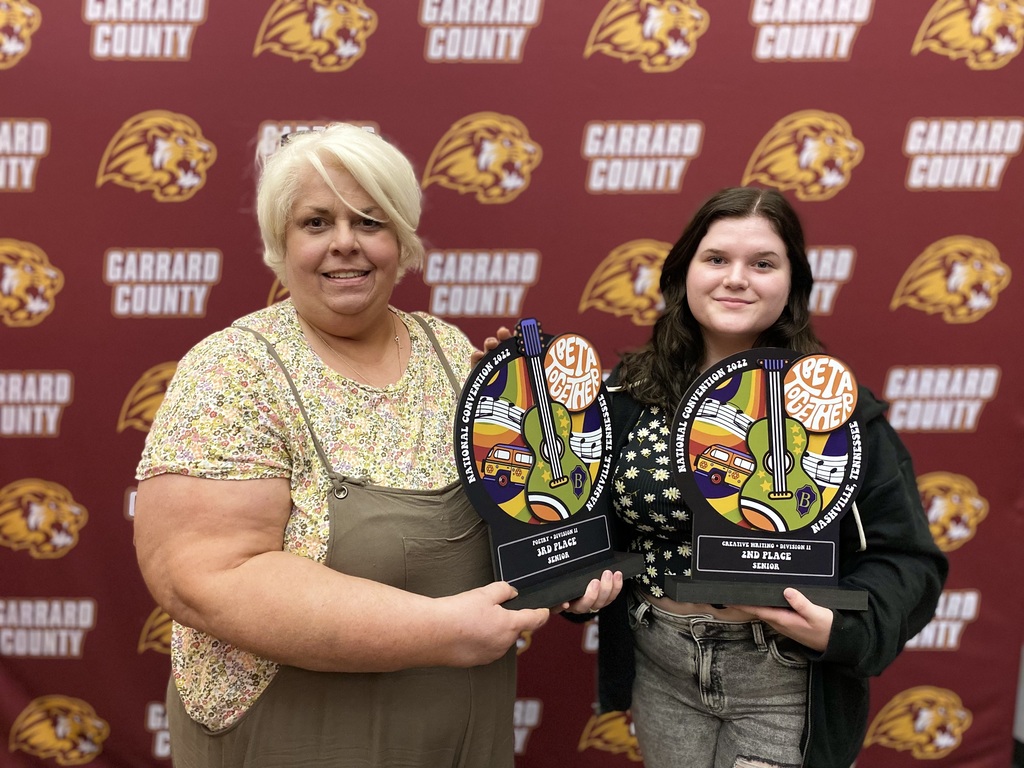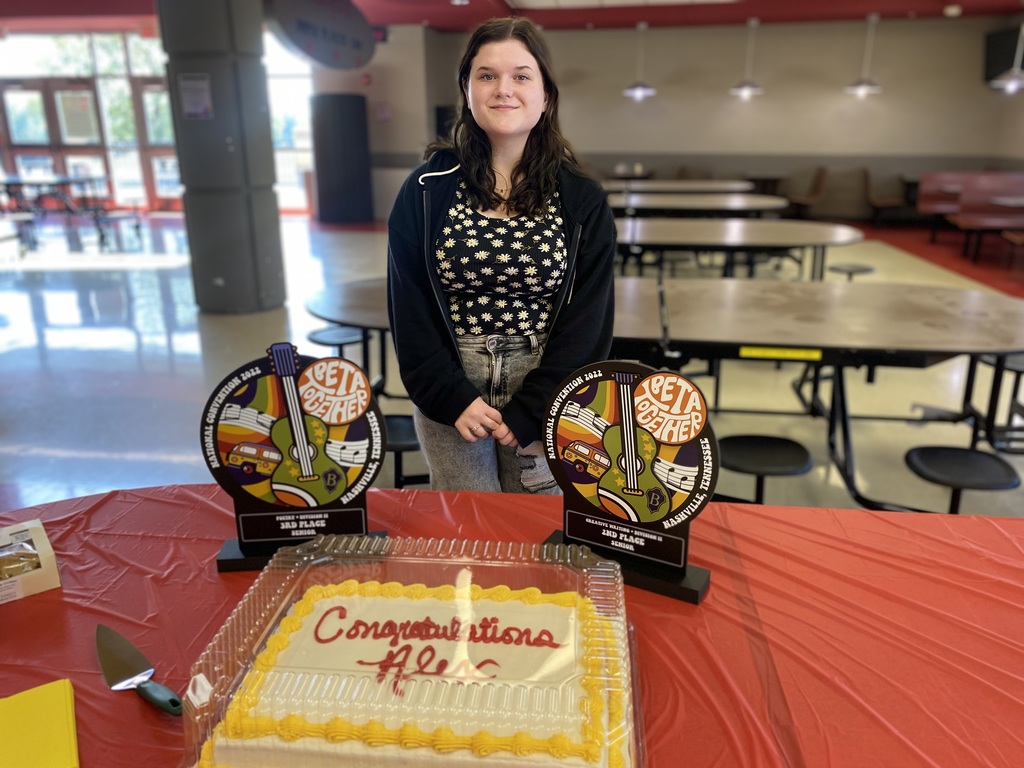 Congratulations to Miss Aislinn Ellis, our 2022 Garrard County High School Homecoming Queen!👑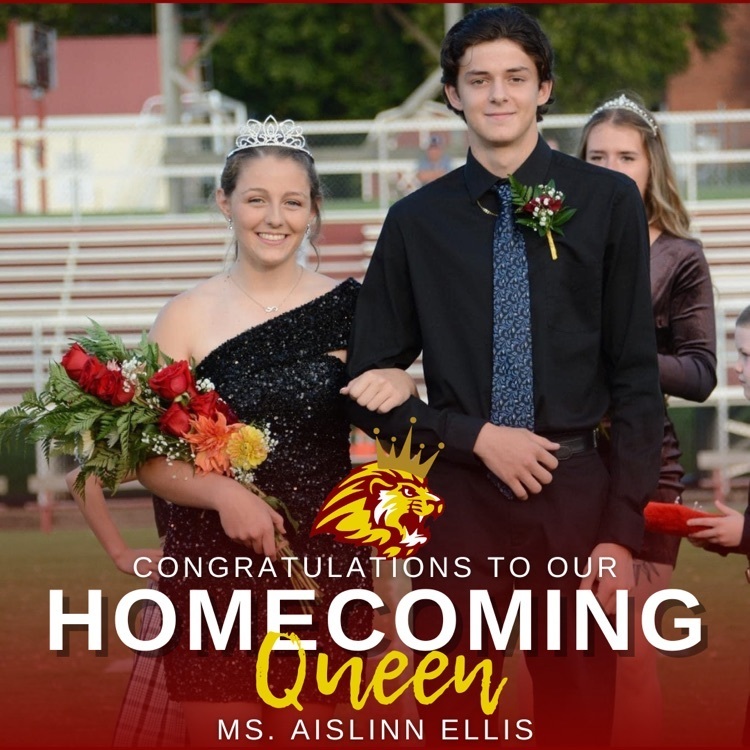 Just as a reminder to parents and families: NO SCHOOL for students on Monday, September 19th 2022. Be sure to download the GCS app to stay up to date on all calendars, events, menus and more!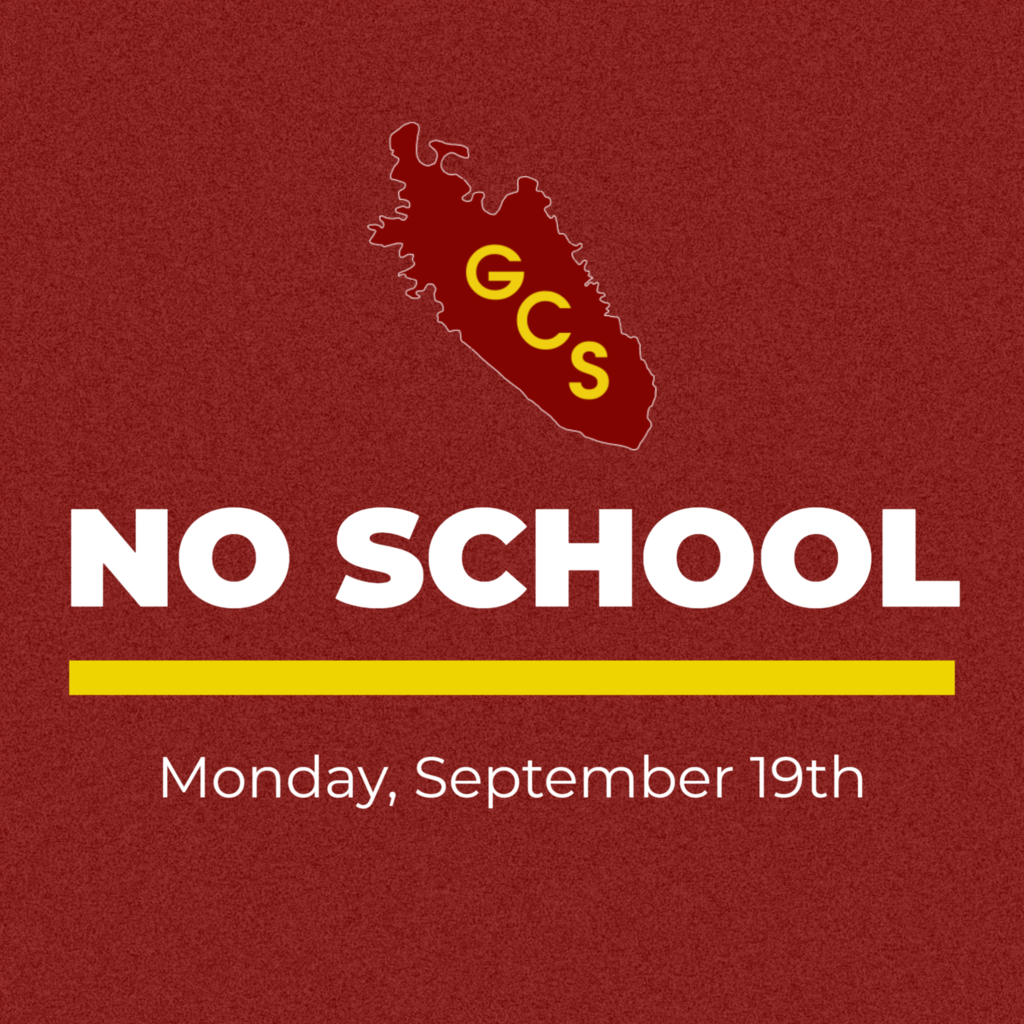 Today is GAMEDAY and HOMECOMING for our Golden Lions! Homecoming Court Presentation begins at 6:30PM and kickoff starts at 7:30PM! The GCHS Marching Band will be performing their show at halftime!

Mrs. Arnold's Culinary classes had their annual Wok Around the World food lab! Each group chose a country to represent, researched that country and prepared a popular dish. 🍤🌮🍝 #gchsproud #gcsproud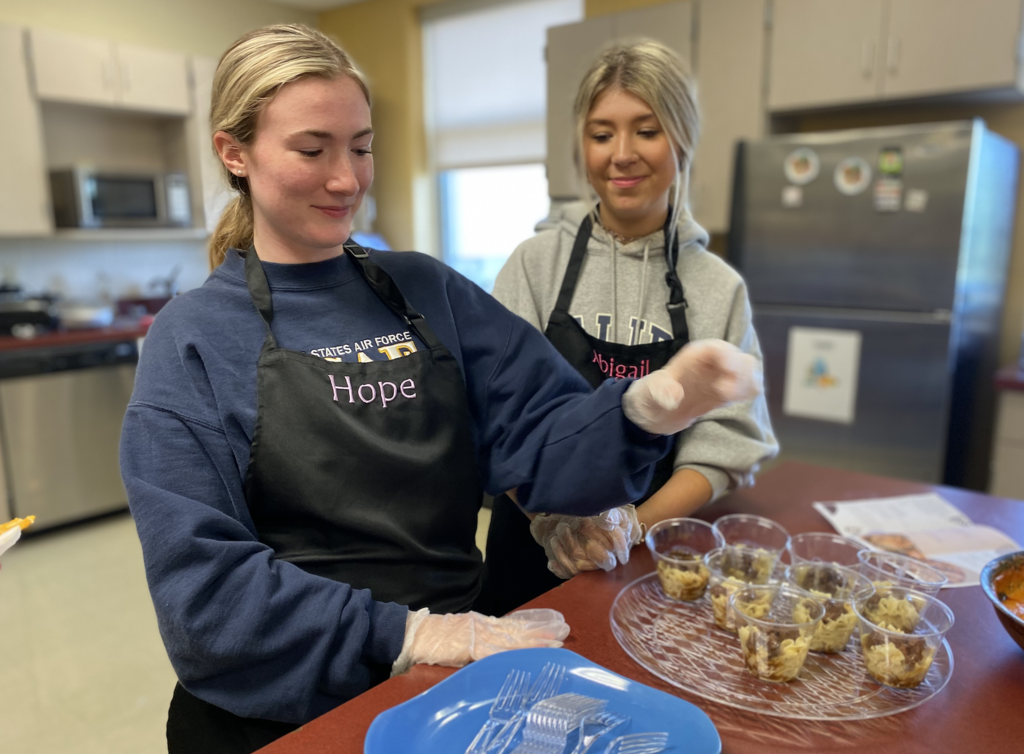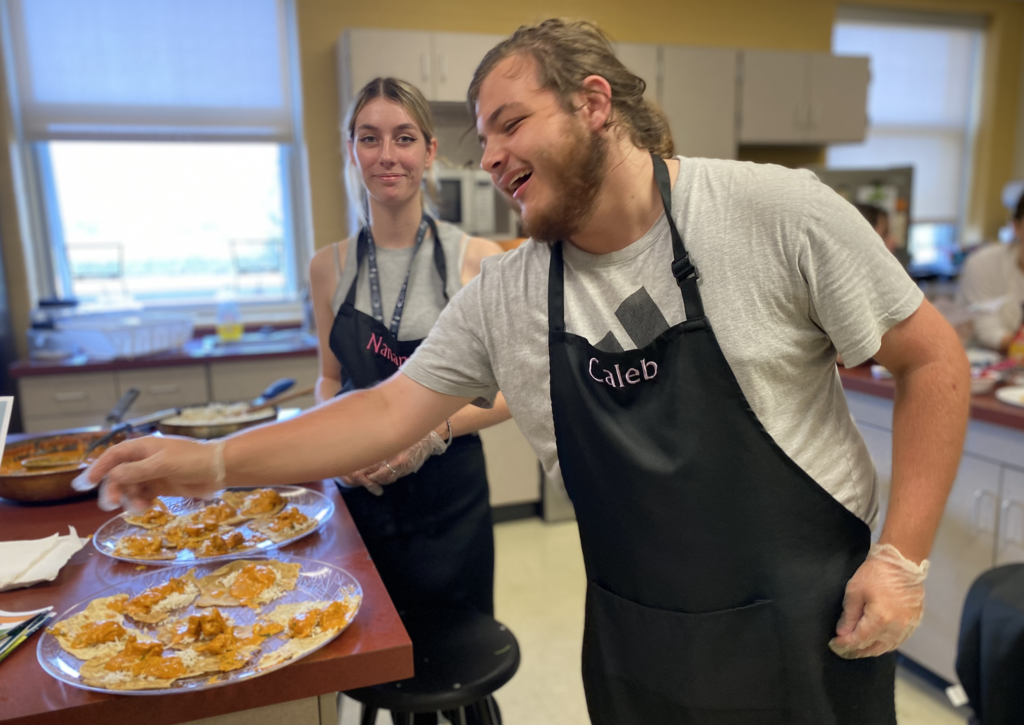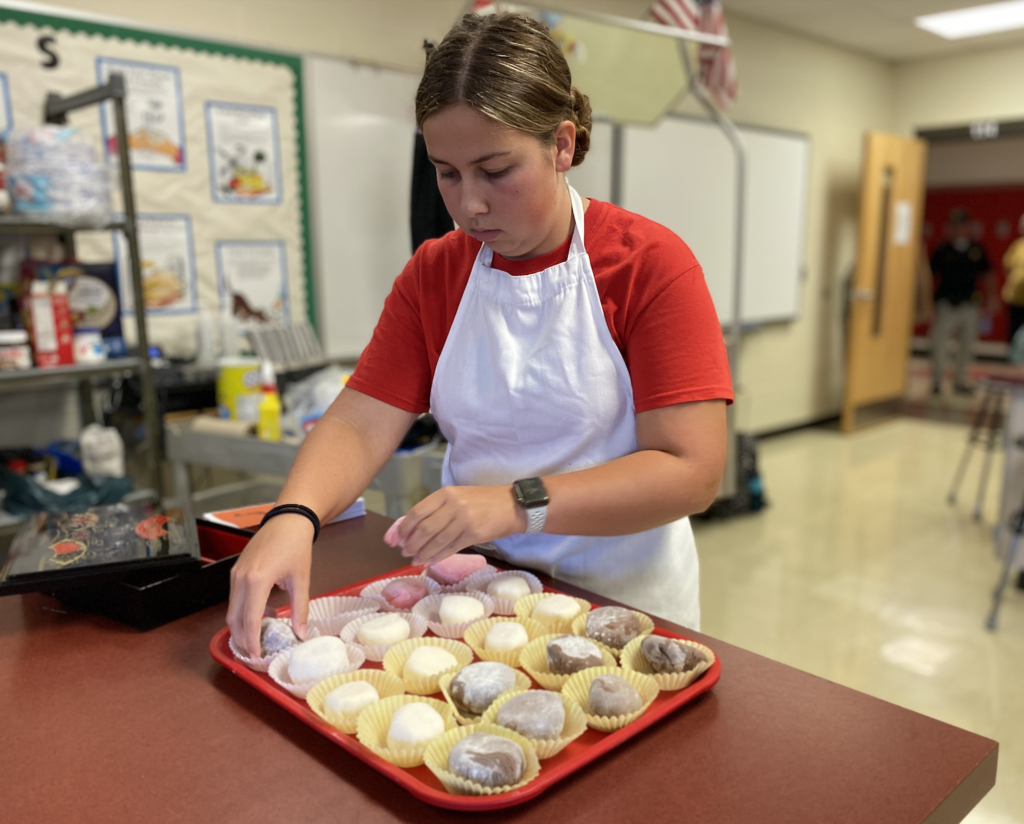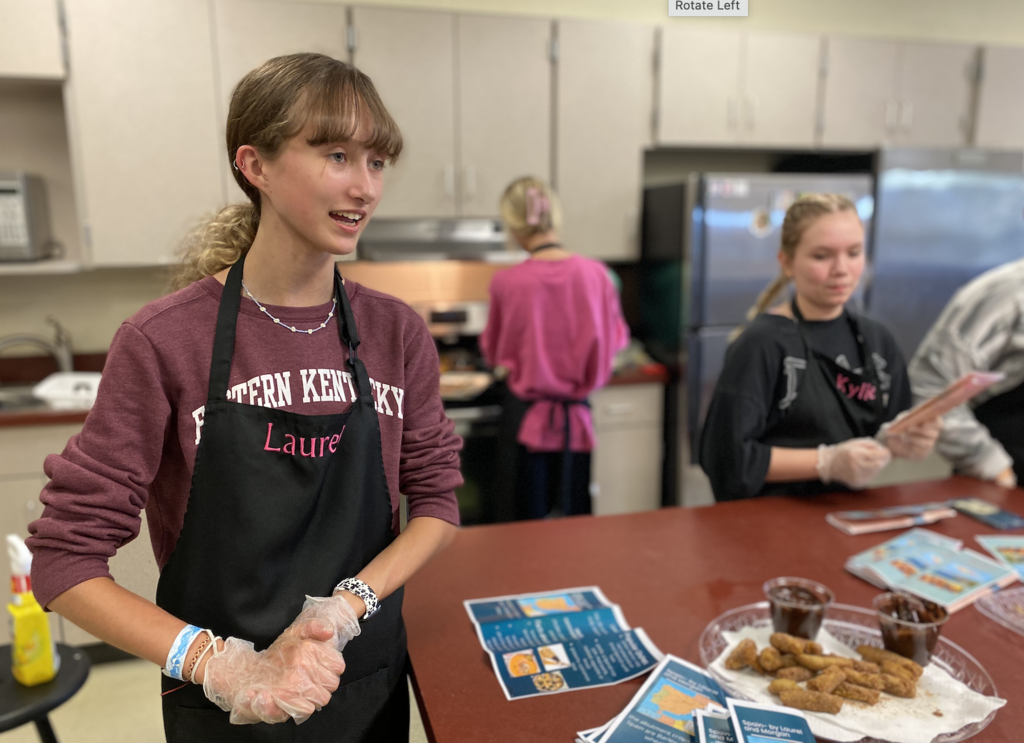 Today is GAMEDAY for our Golden Lions- click the link below to purchase online tickets to tonight's game vs. Western Hills!
https://gofan.co/app/school/KY2836
*Tickets will also be sold at the gate.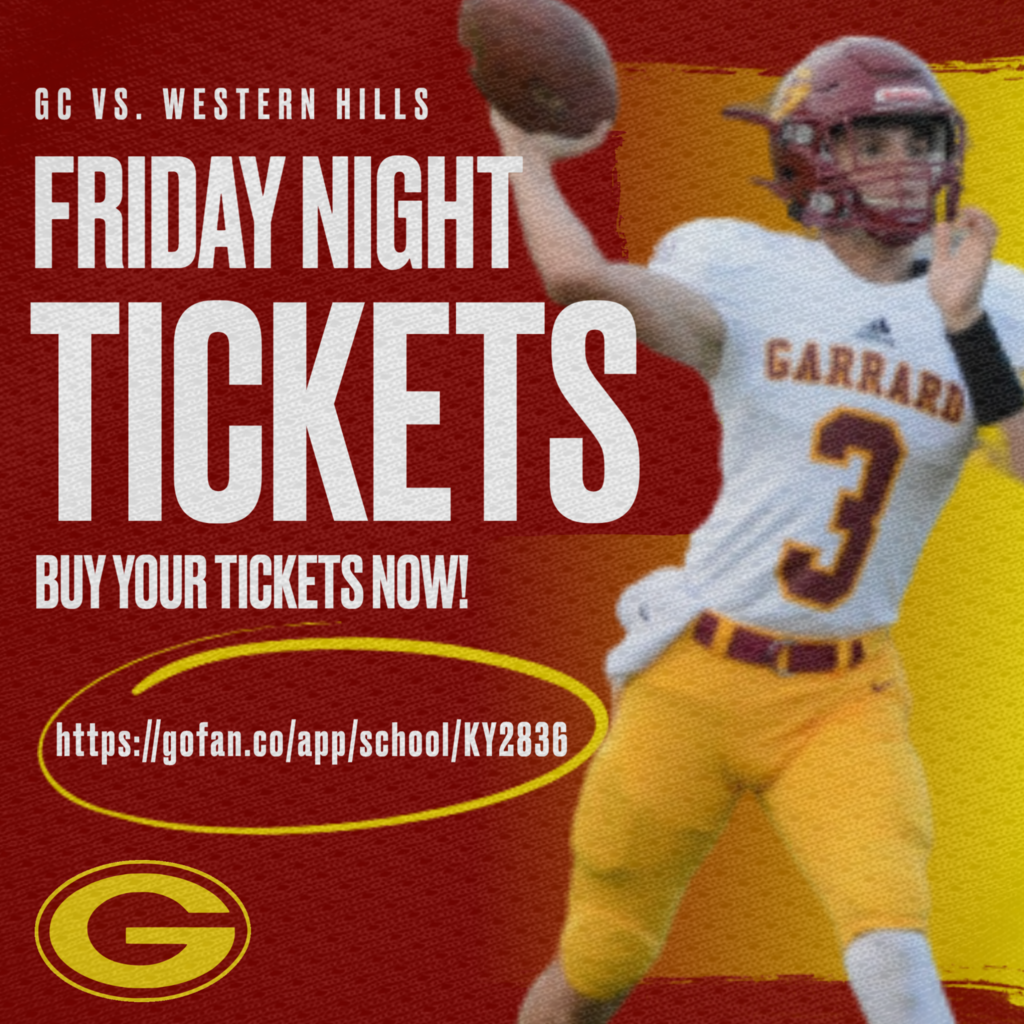 To clarify, tomorrow is Picture Day for ONLY underclassmen. Senior Picture Day will be at a later date. *Underclassmen, do not wear green!📷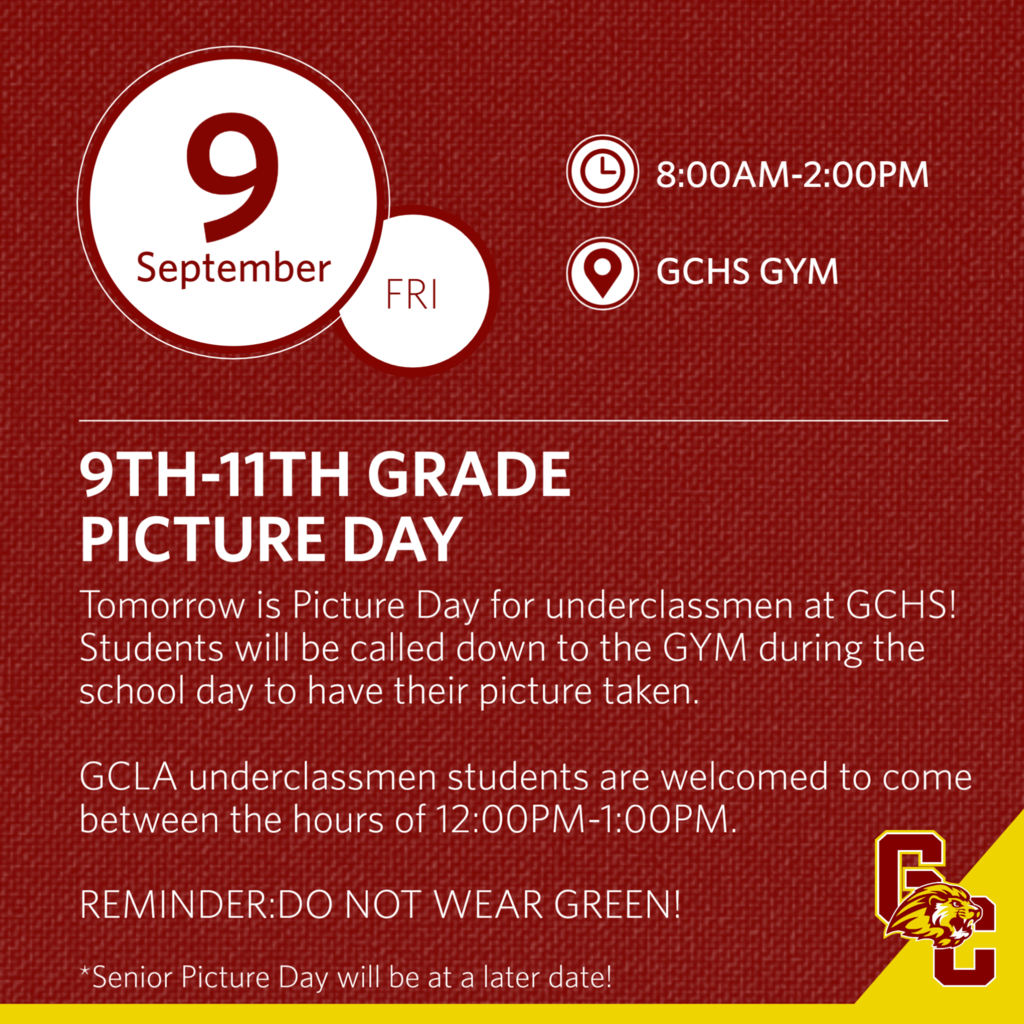 Today is GAMEDAY for our Golden Lions! Good luck tonight at Middlesboro!🏈🦁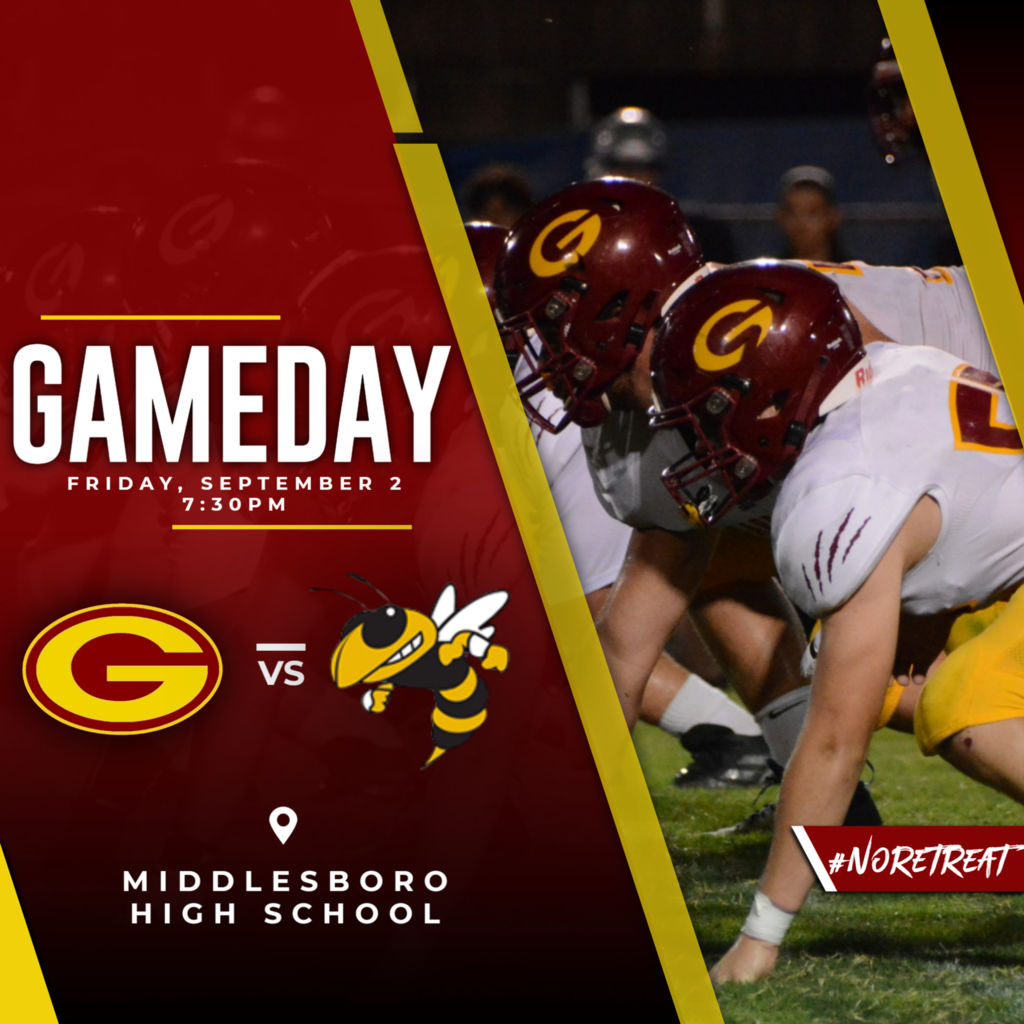 Today is GAMEDAY for our Lady Lions Volleyball team. Cheer them on as they face Burgin tonight at 5:30PM!🏐🦁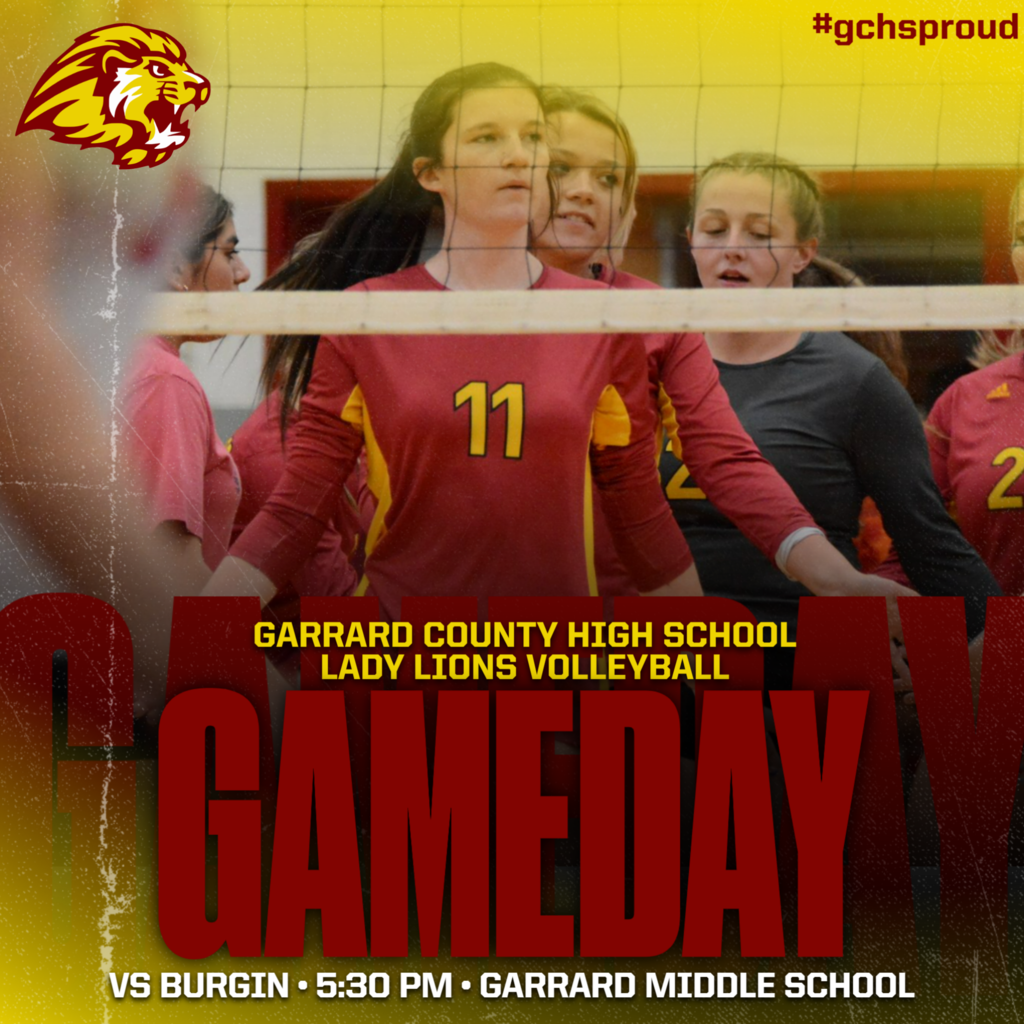 Today is GAMEDAY for our Boys Soccer team! Be sure to come out and support them as they face East Jessamine tonight!🦁⚽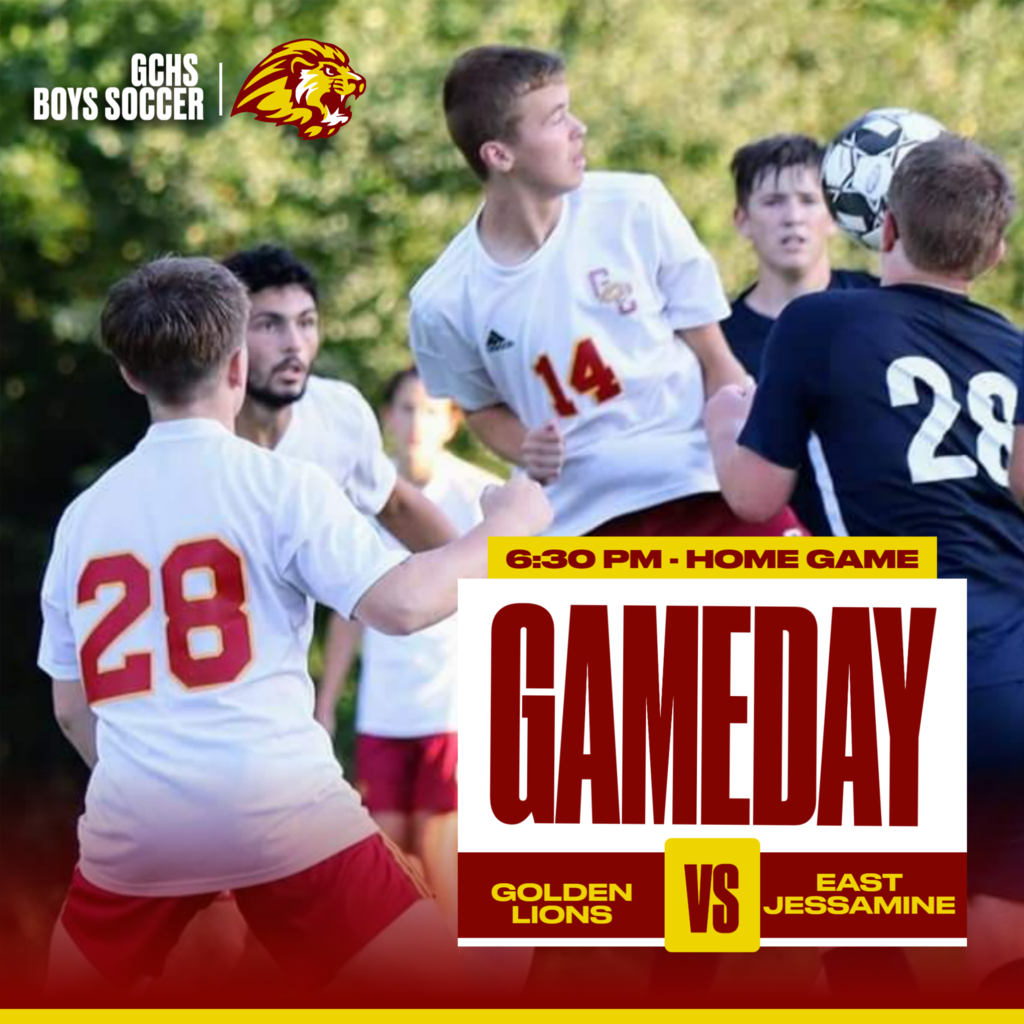 Today is Wellness Wednesday, and Mrs. Arnold's GCHS Culinary class is making some healthy snacks! Check out the detail of this traditional charcuterie board that her students made last week! #gcsproud #gchsproud #wellnesswednesday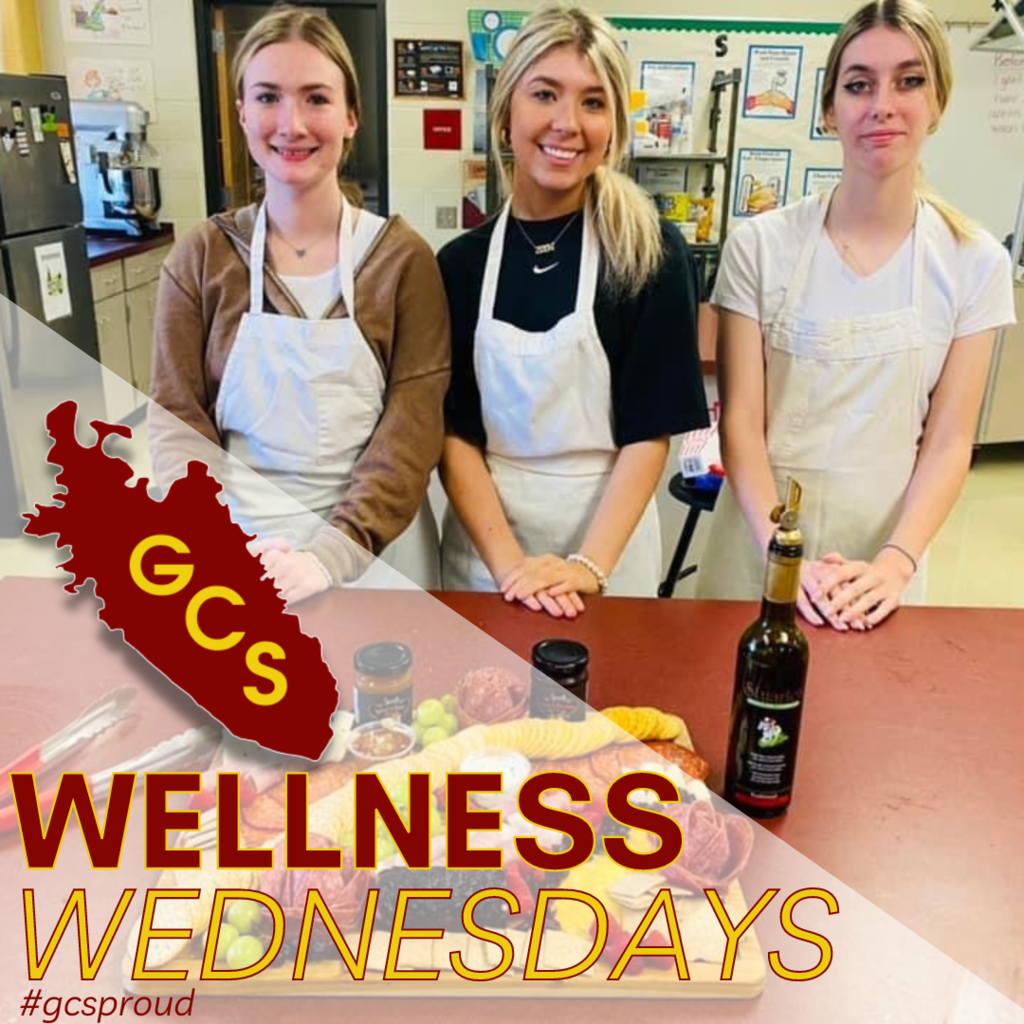 After a BIG DISTRICT WIN last night against Boyle, today is GAMEDAY for our Lady Lions Volleyball team! Come support them tonight as they face Danville in their second district game of the season!🏐🦁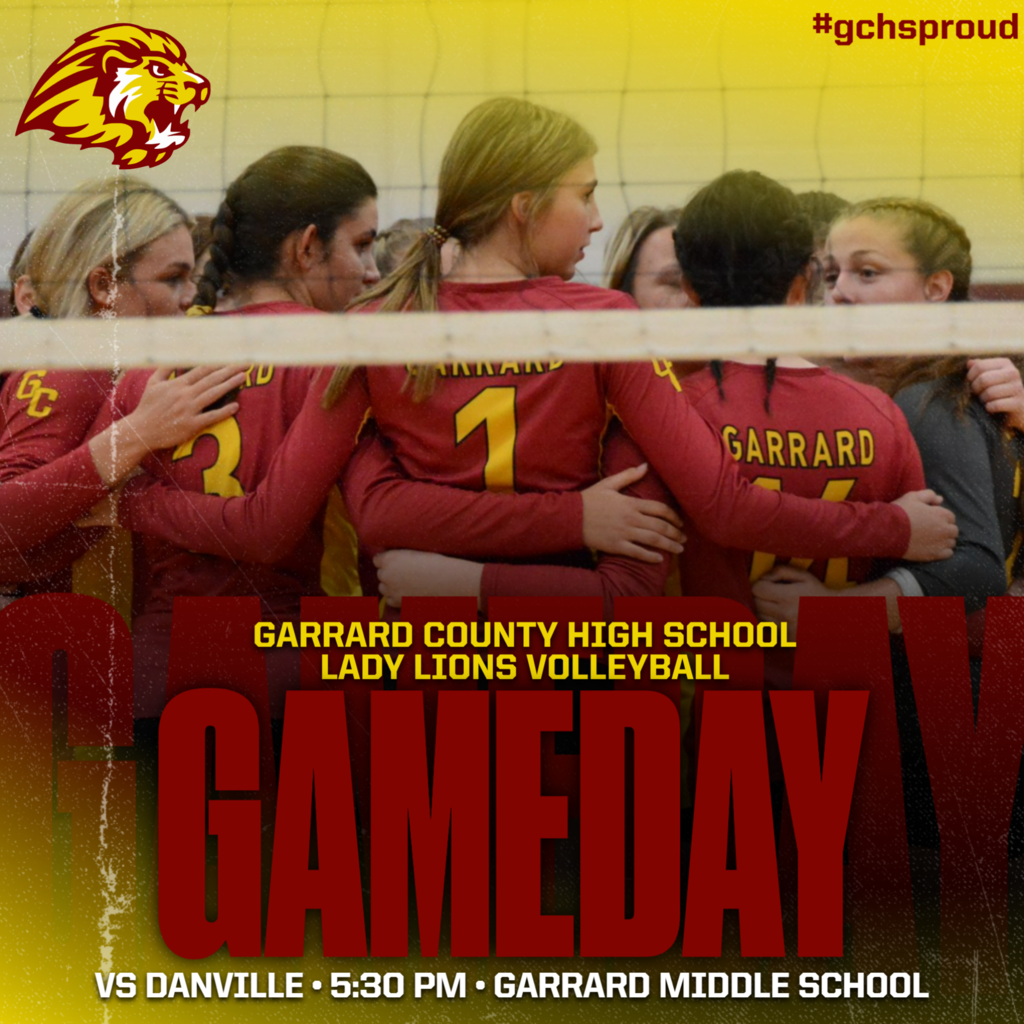 GCHS SENIOR PARENTS/FAMILIES: The first Project Graduation meeting will be held on Wednesday August 31st, at 6PM in the GCHS Library. See you there! 🎓

Don't forget to download our Garrard County Schools app! Easy access to school calendars, up-to-date lunch menus (for all schools) and athletic events! Download from the app store today!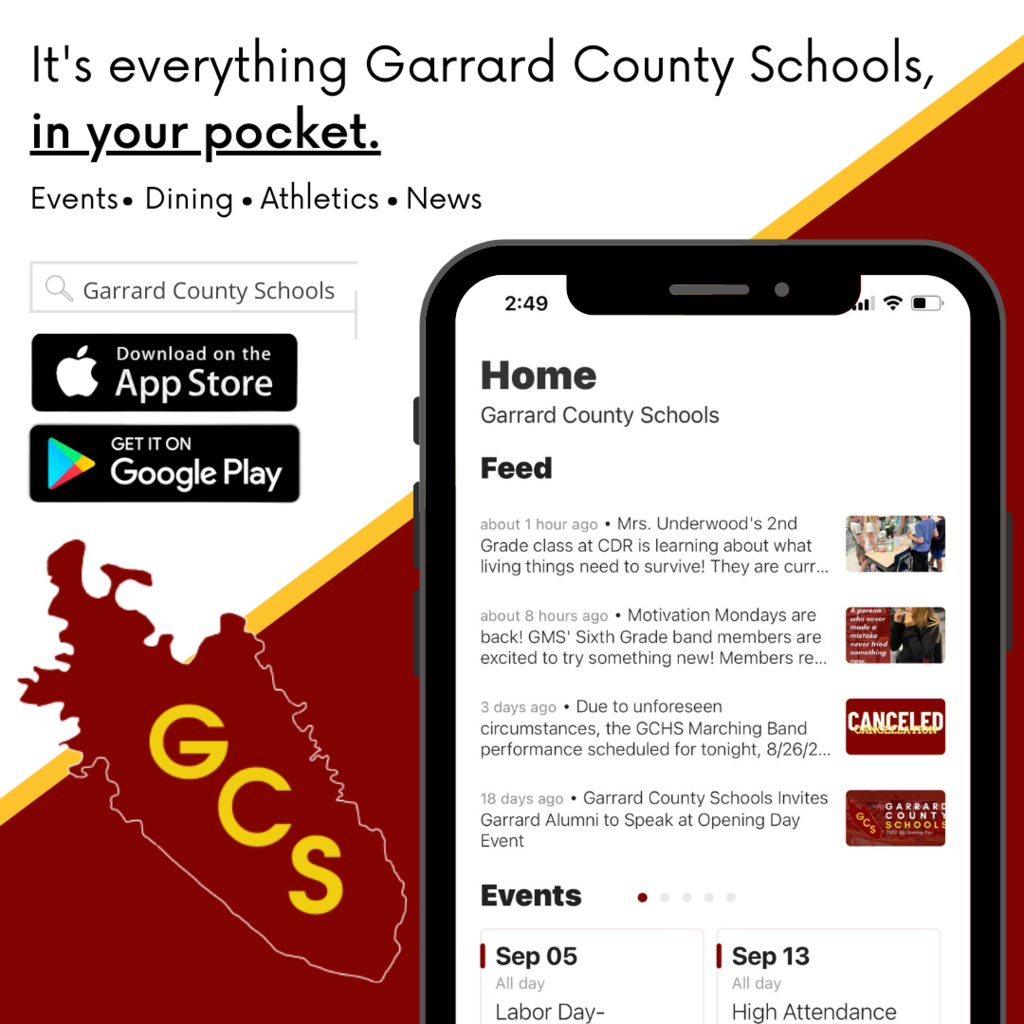 GCHS SENIOR PARENTS: Please sign up for the remind texts for Project Graduation. You can simply send a text to 81010, text this message: @gchsprojec. You will then receive messages about meetings and Project Graduation events/fundraisers.

Tomorrow is GAMEDAY for our Golden Lions! Travel with us to Admiral Stadium to watch our Lions face Danville at 8:00PM!🏈