To clarify, tomorrow is Picture Day for ONLY underclassmen. Senior Picture Day will be at a later date. *Underclassmen, do not wear green!📷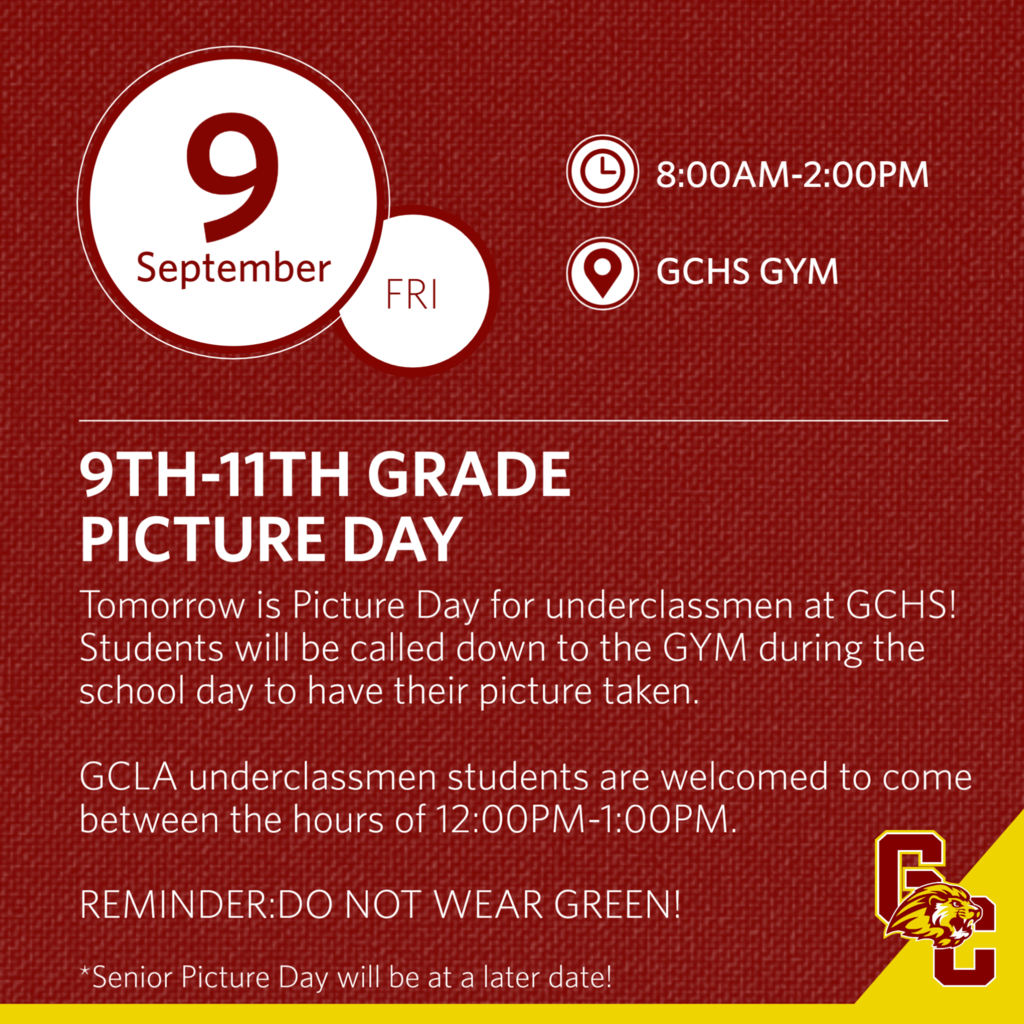 Today is GAMEDAY for our Golden Lions! Good luck tonight at Middlesboro!🏈🦁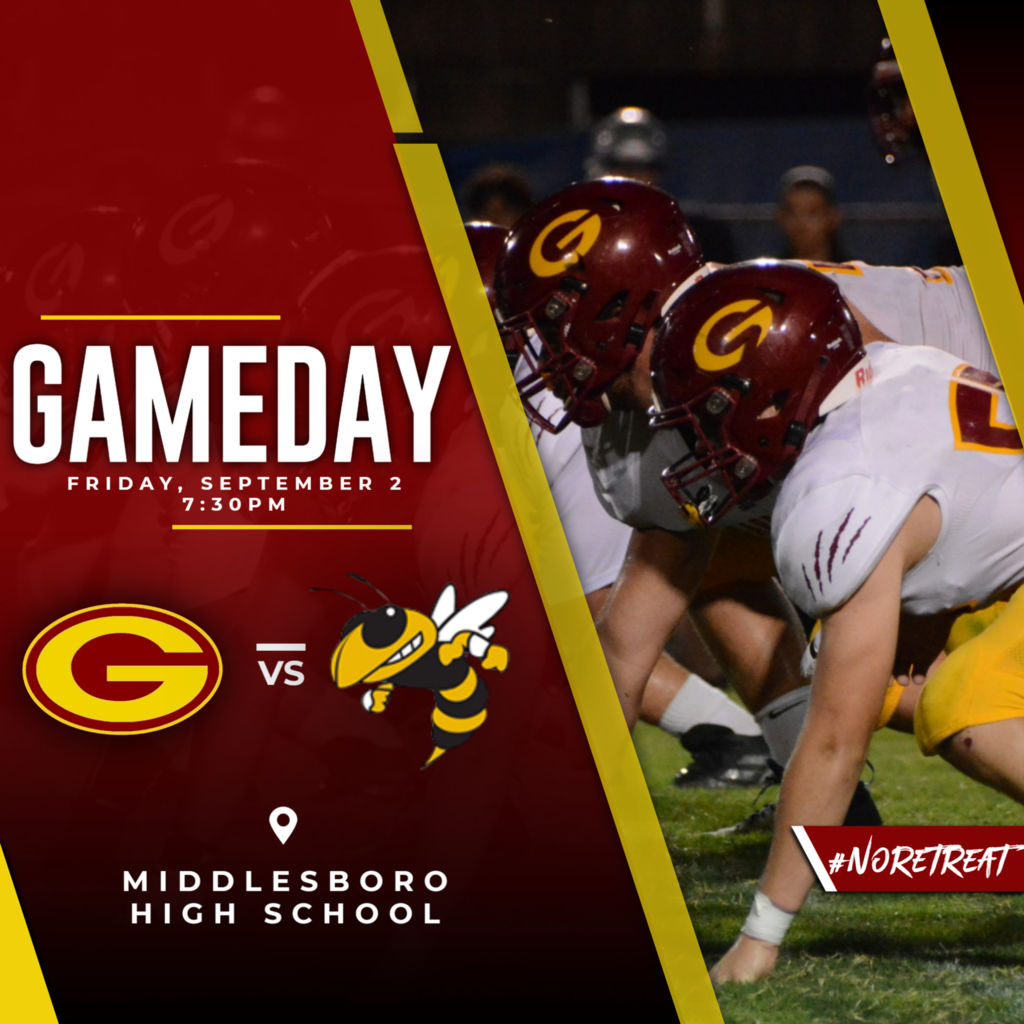 Today is GAMEDAY for our Lady Lions Volleyball team. Cheer them on as they face Burgin tonight at 5:30PM!🏐🦁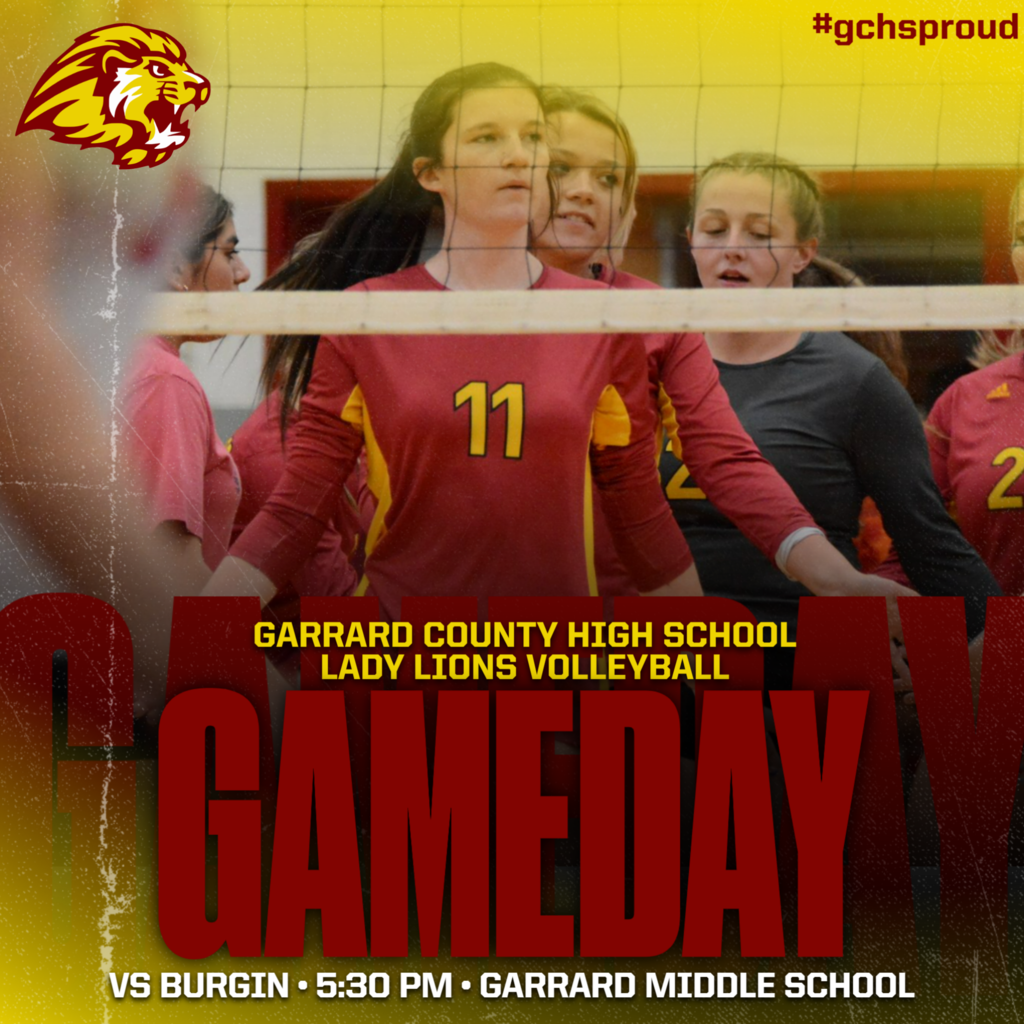 Today is GAMEDAY for our Boys Soccer team! Be sure to come out and support them as they face East Jessamine tonight!🦁⚽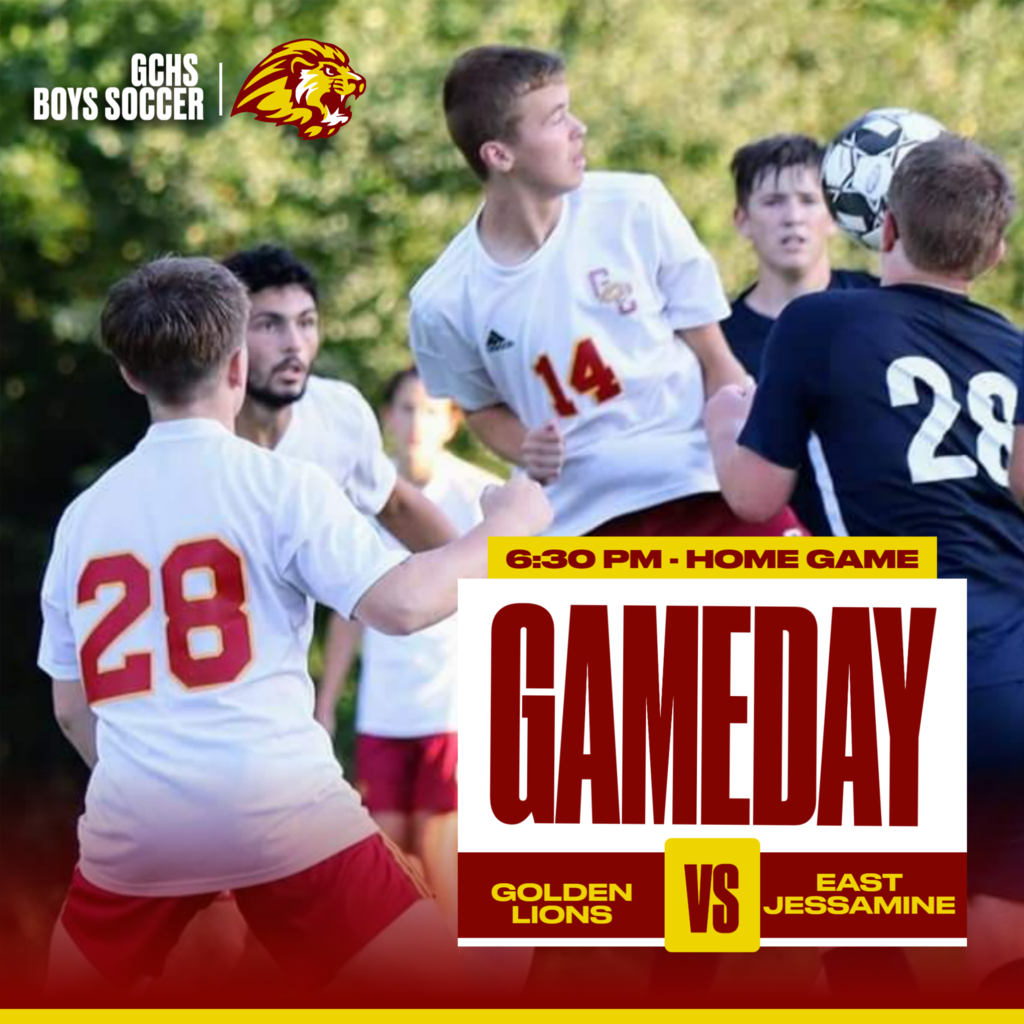 Today is Wellness Wednesday, and Mrs. Arnold's GCHS Culinary class is making some healthy snacks! Check out the detail of this traditional charcuterie board that her students made last week! #gcsproud #gchsproud #wellnesswednesday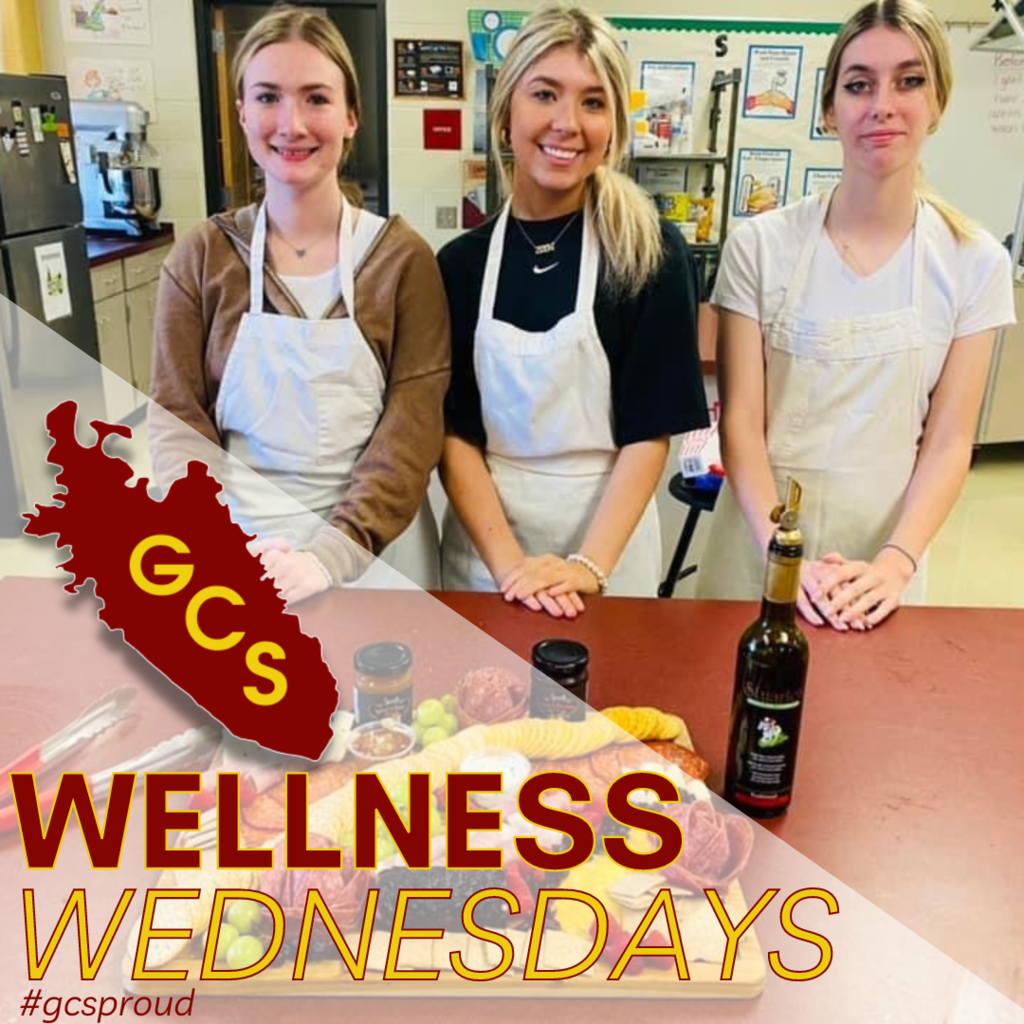 After a BIG DISTRICT WIN last night against Boyle, today is GAMEDAY for our Lady Lions Volleyball team! Come support them tonight as they face Danville in their second district game of the season!🏐🦁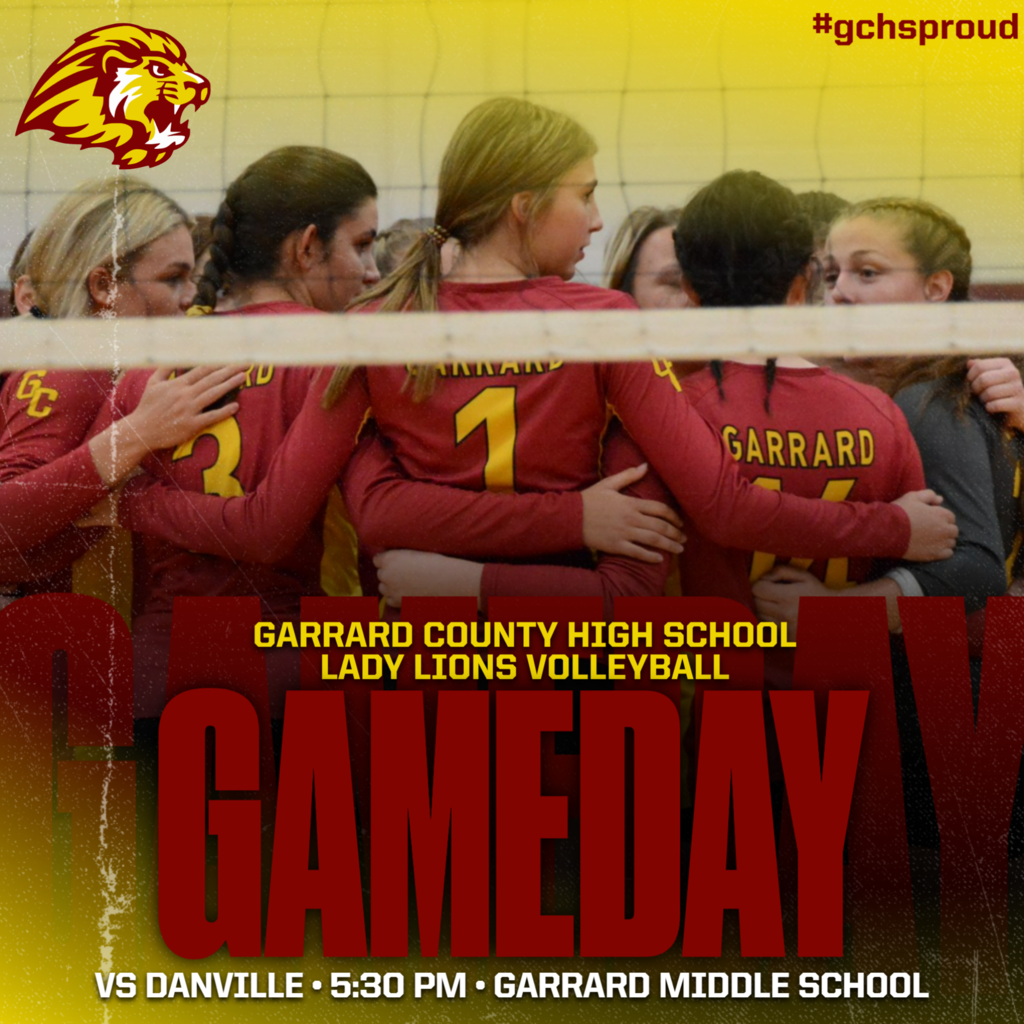 GCHS SENIOR PARENTS/FAMILIES: The first Project Graduation meeting will be held on Wednesday August 31st, at 6PM in the GCHS Library. See you there! 🎓

Don't forget to download our Garrard County Schools app! Easy access to school calendars, up-to-date lunch menus (for all schools) and athletic events! Download from the app store today!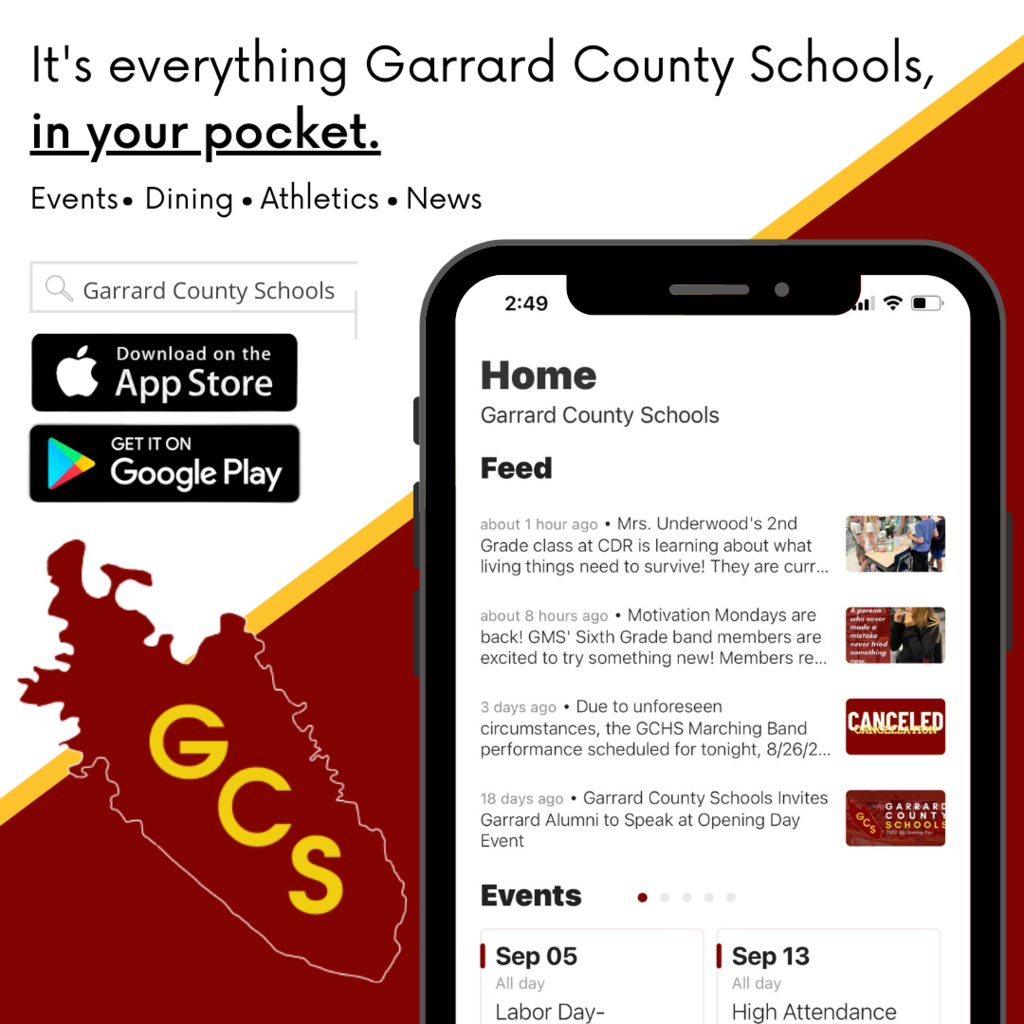 GCHS SENIOR PARENTS: Please sign up for the remind texts for Project Graduation. You can simply send a text to 81010, text this message: @gchsprojec. You will then receive messages about meetings and Project Graduation events/fundraisers.

Tomorrow is GAMEDAY for our Golden Lions! Travel with us to Admiral Stadium to watch our Lions face Danville at 8:00PM!🏈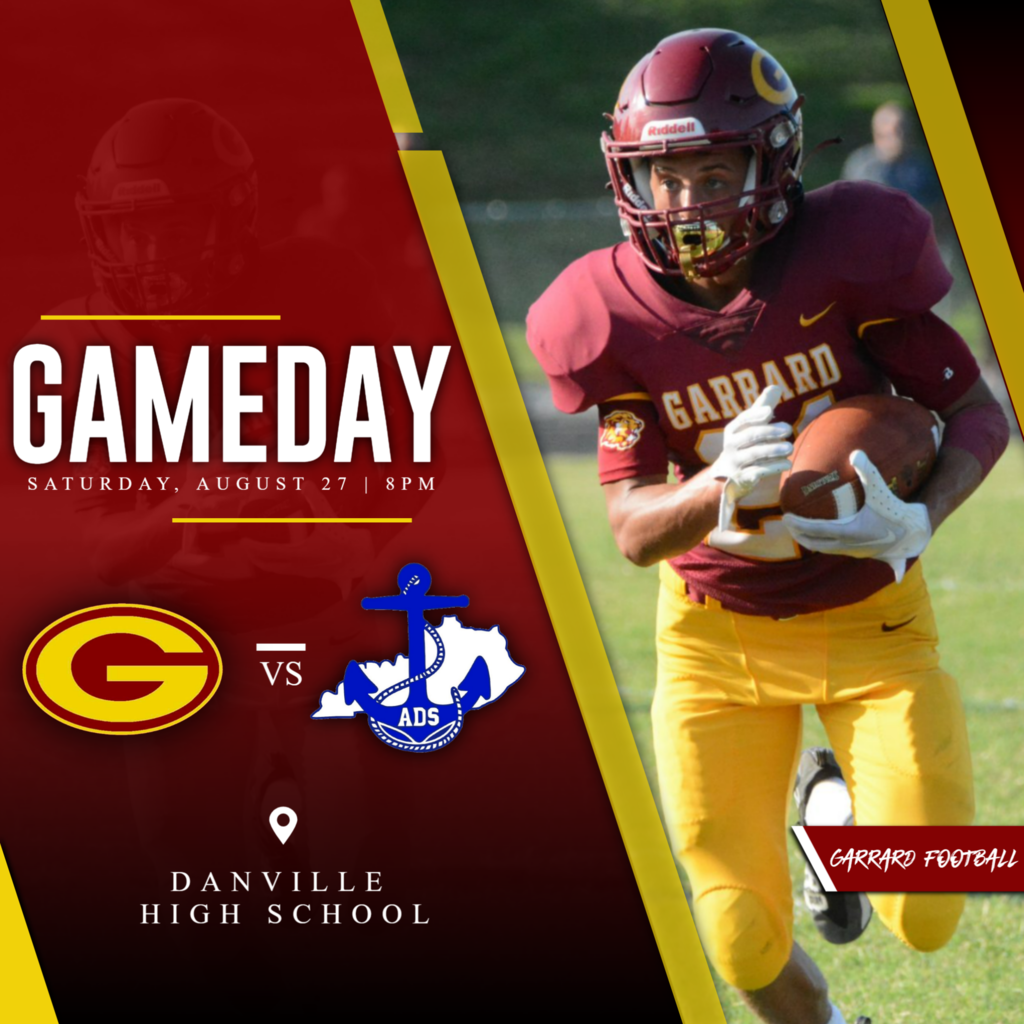 JAG would like to thank our students, staff and community for participating in our donation drive to support the flood victims of Eastern Kentucky. A special thank you to Jason Hardwick (Lakeside Towing), Brandi Hardwick and Deonica Asbery (Cornerstone Realty and Auction) for partnering with GCHS JAG and for helping the class deliver the items!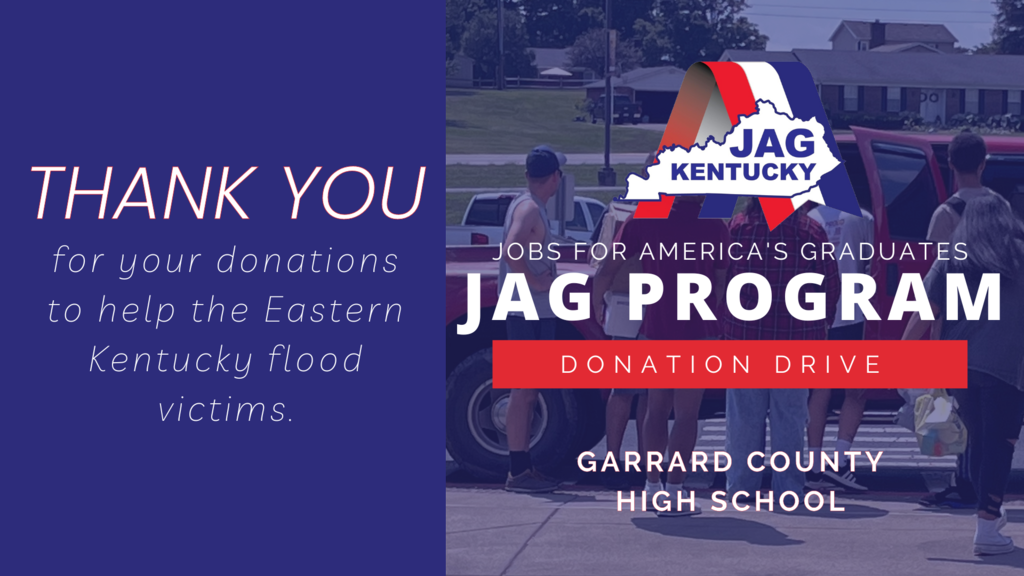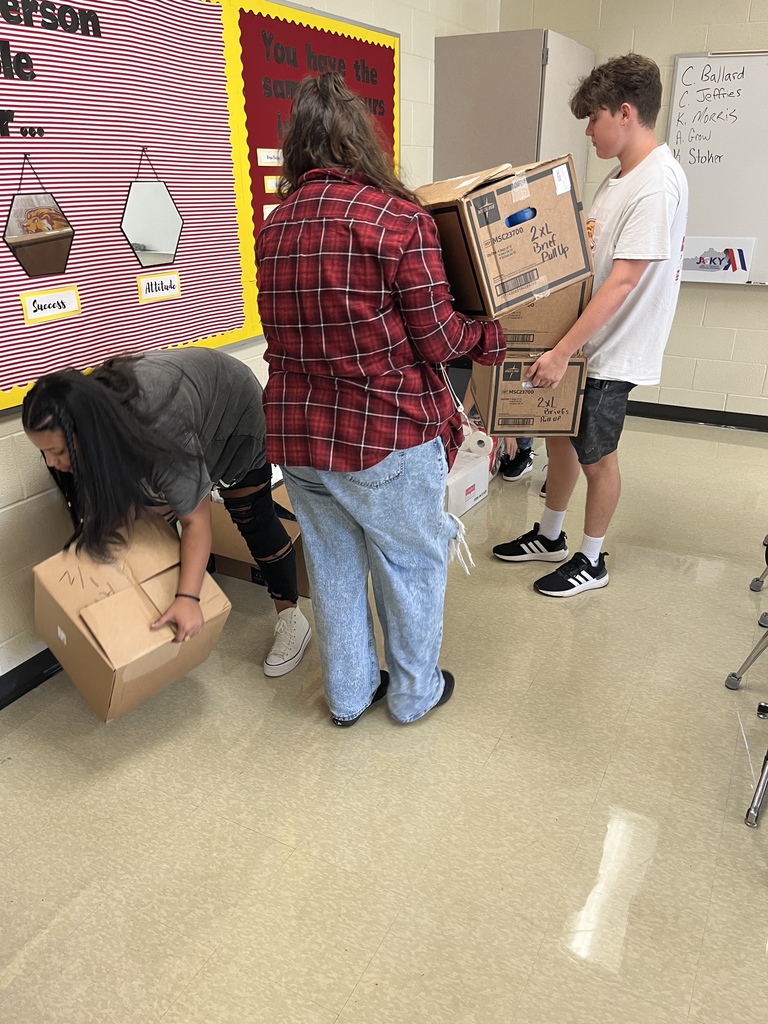 Due to unforeseen circumstances, the GCHS Marching Band performance scheduled for tonight, 8/26/2022, has been rescheduled to 9/9/2022. Sorry for any inconvenience, we hope you can join us in September!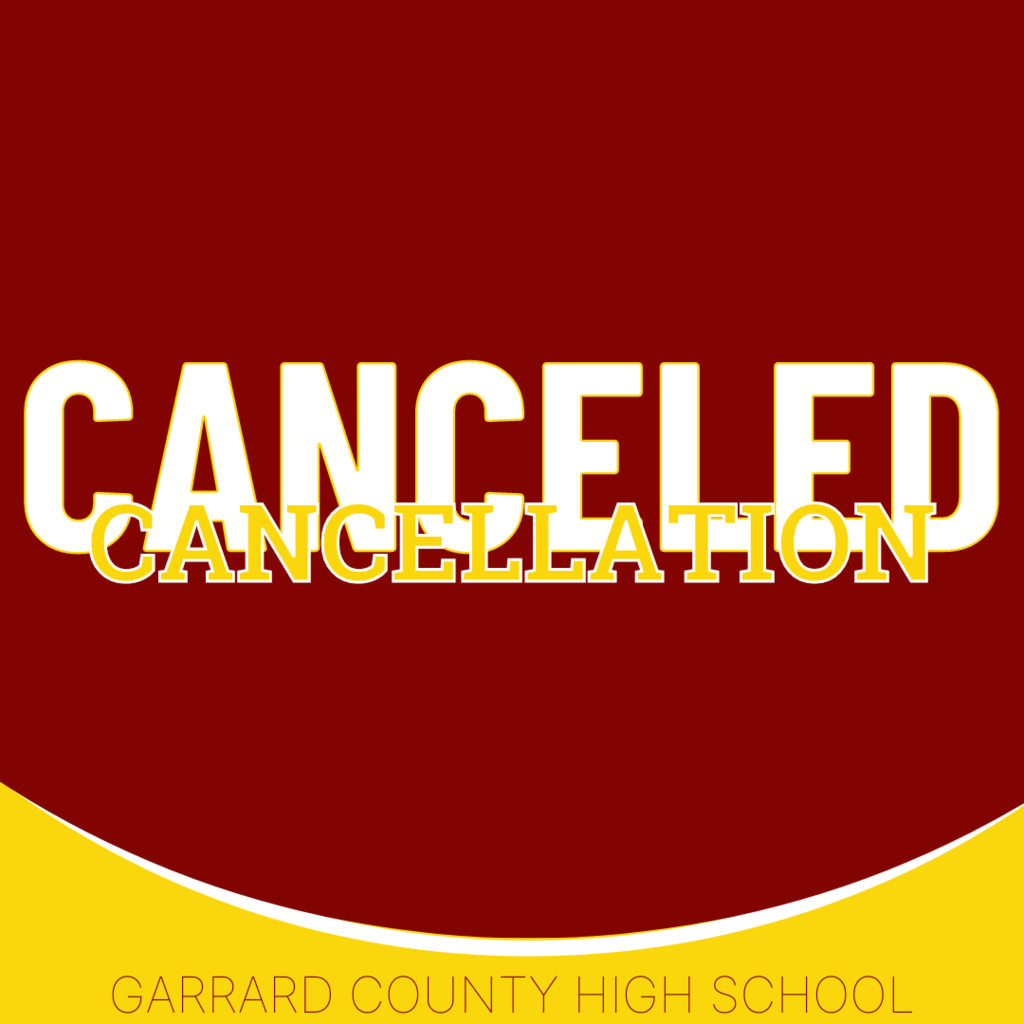 ALL GCHS STUDENTS: Homecoming is right around the corner! GCHS Project Graduation and GCHS Baseball are hosting a Mardi Gras themed Homecoming dance this year! Tickets will go on sale September 12th, during lunch.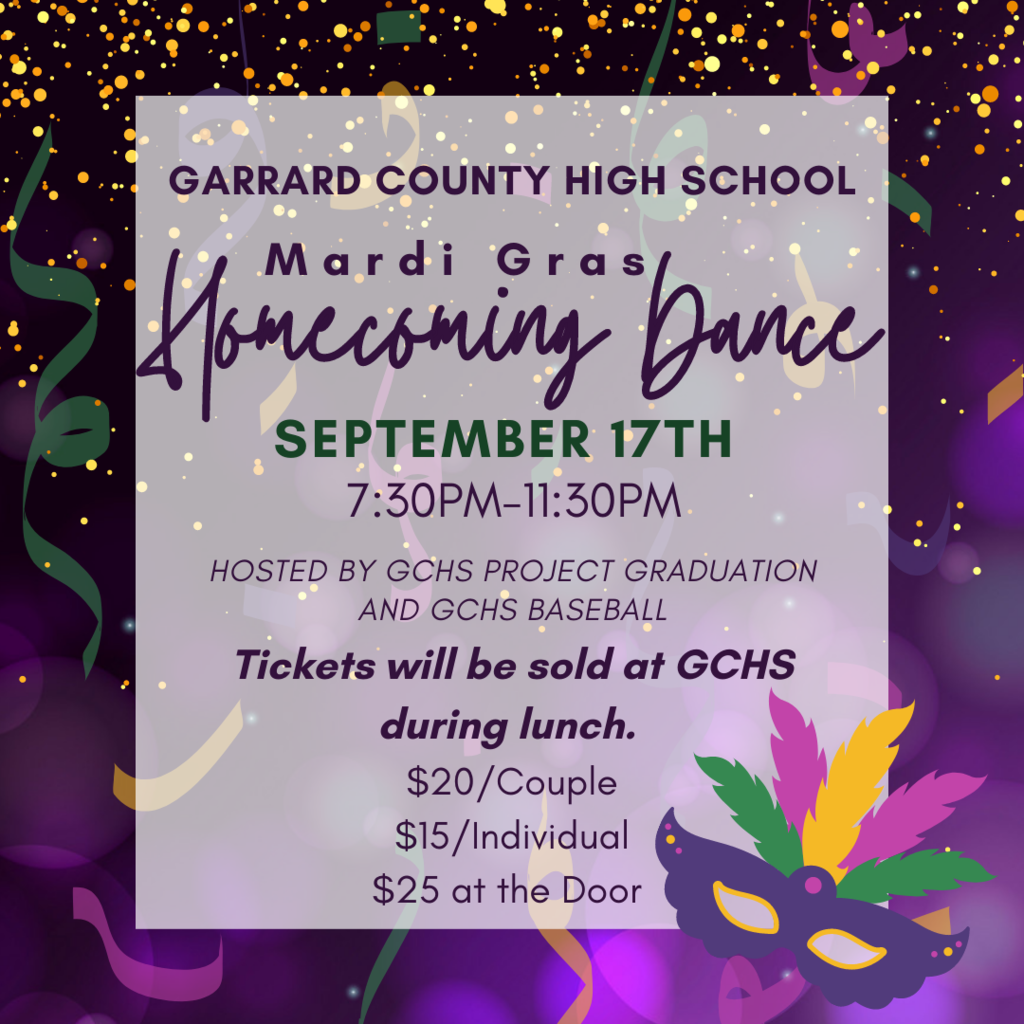 It's GAMEDAY for our Lady Lions Volleyball team! Come out to support our girls at 5:30PM, facing Mercer County!🏐🦁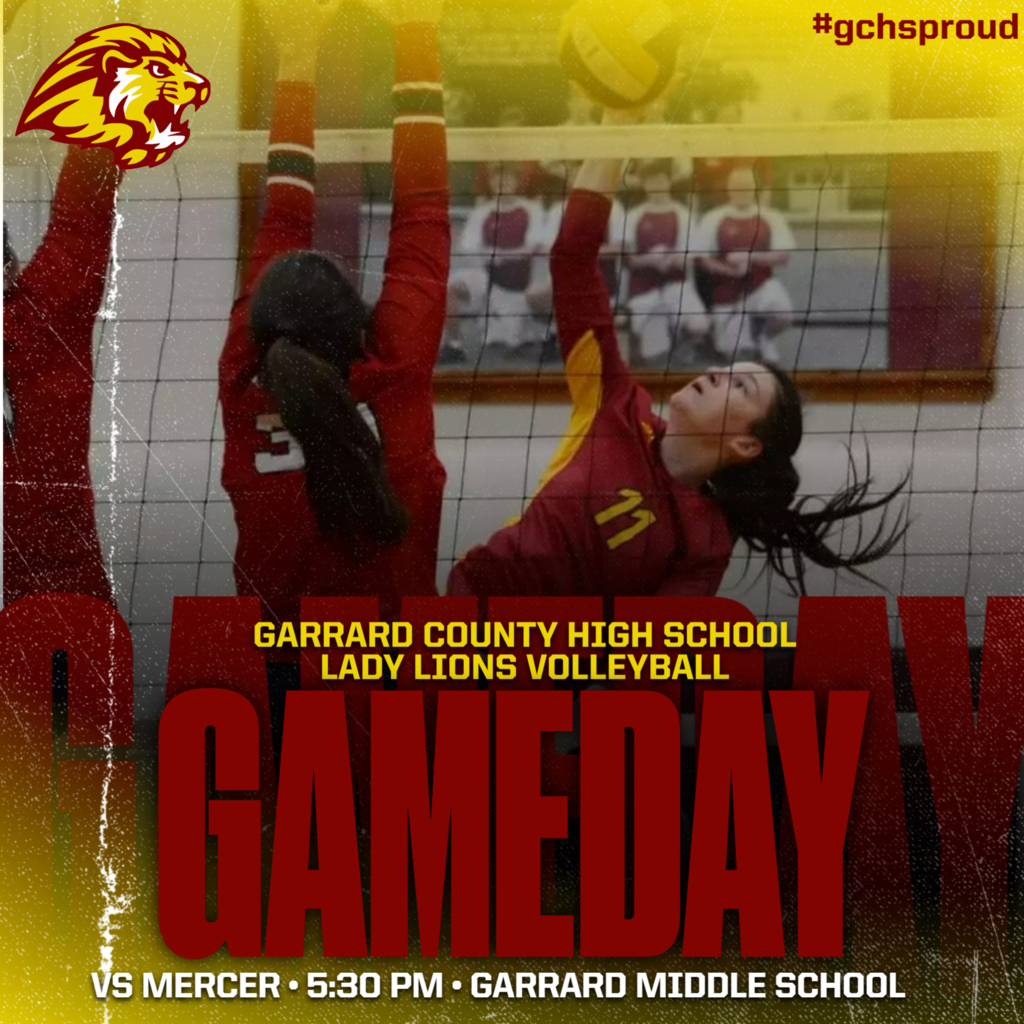 Today is GAMEDAY for our Girls Soccer team! Come support our Lady Lions tonight as they face Franklin at 6:00PM!⚽🦁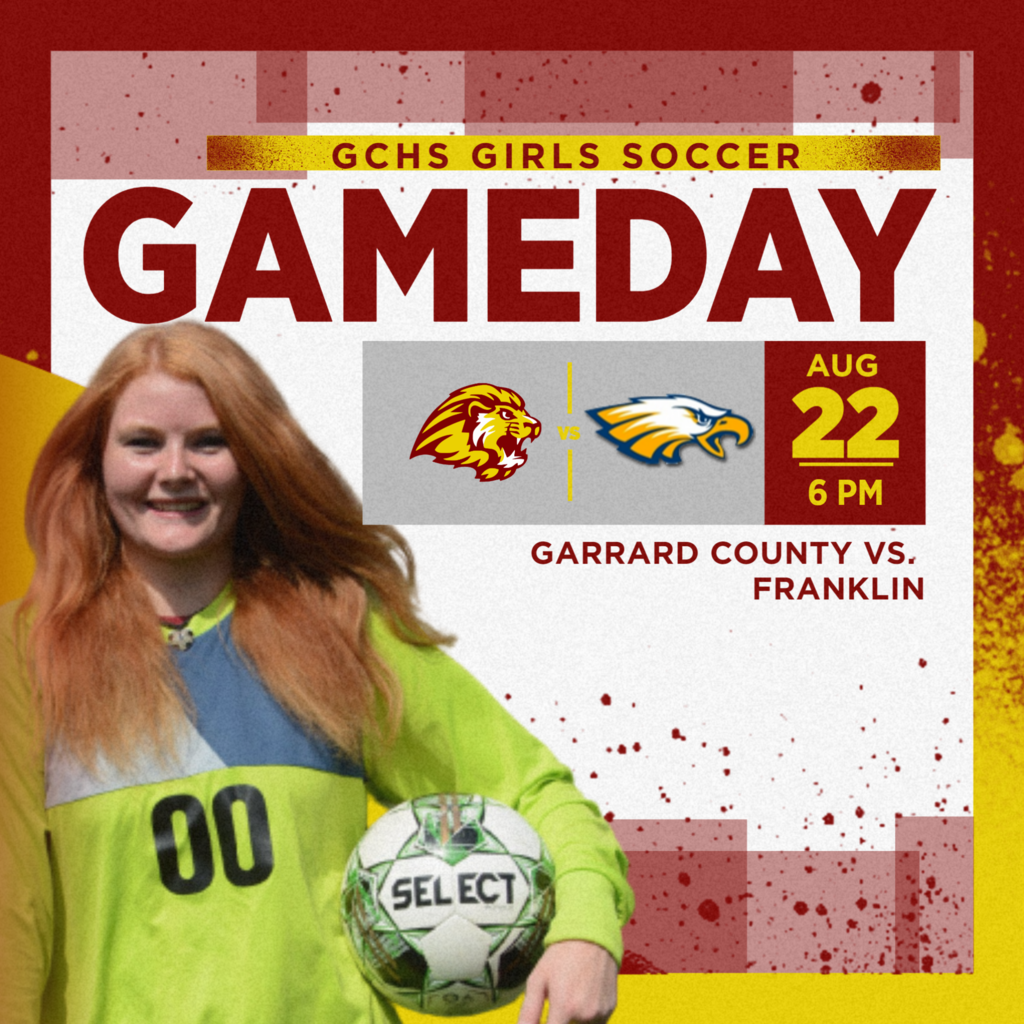 Friday night football is back! Come out to Lincoln County High School tonight to watch the Golden Lions open their season vs. Somerset at 6:00PM!🦁🏈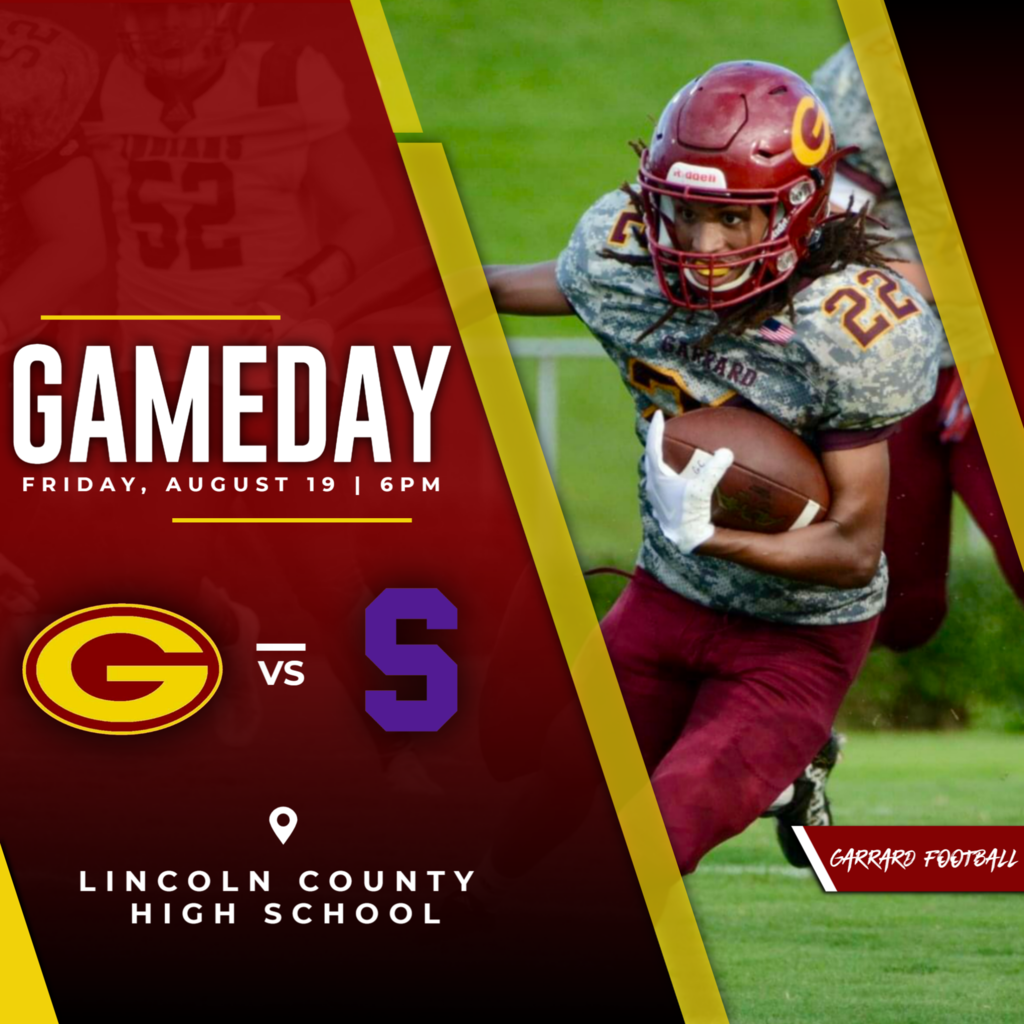 REMINDER! Tomorrow is the last day to drop off donations for our Eastern Kentucky Flood Victim Drive. Garrard County High School's JAG classes are partnering with Cornerstone Realty and Lakeside Towing of Lancaster to help collect donations for the flood victims of Eastern Kentucky. We are collecting donations starting tomorrow, August 16th through Friday, August 19th. We are collecting the following items to send to the flood victims: Bottled Water Cleaning supplies (Clorox wipes, dish soap, gloves, paper towels, garbage bags etc..) Hygiene products ( toothpaste, deodorant, tooth brushes, shampoo, liquid or bar soap) Our students are participating in bringing in items, and we would like to ask for community support! If you would like to participate, you can drop off items at the high school between 8:00AM-1:00PM, each day this week. Thank you for your help with this project! #gcproud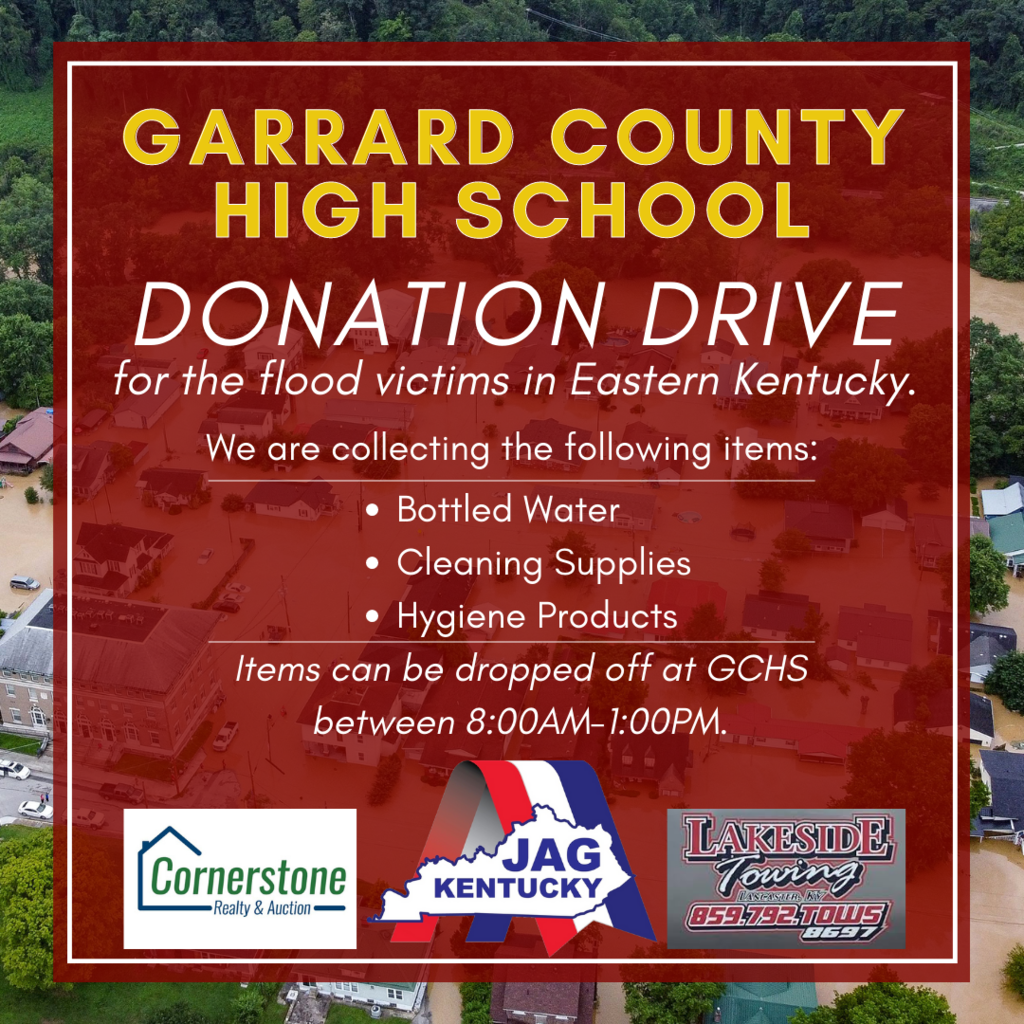 Today is also GAMEDAY for our Lady Lions Volleyball team! Be sure to come check out our Lady Lions vs. Rockcastle tonight at 5:30PM! 🦁🏐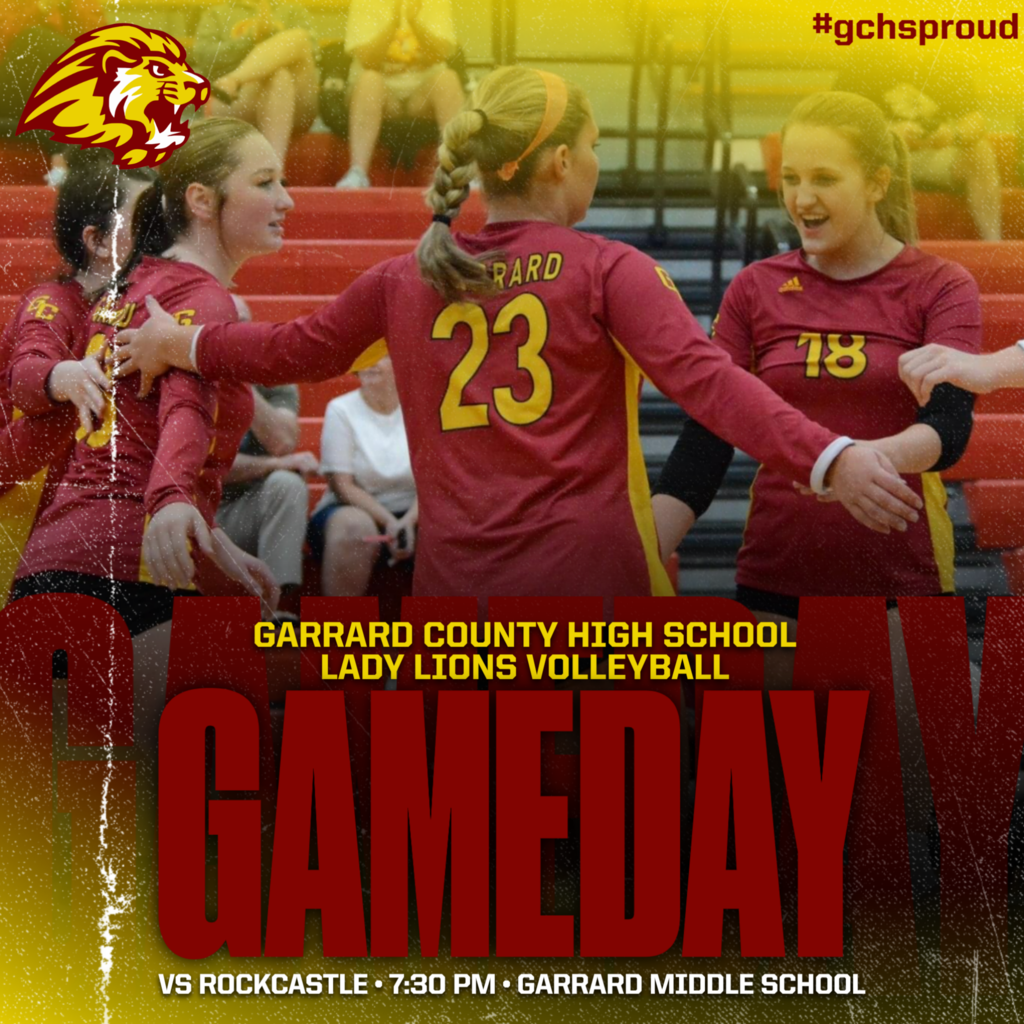 Today is GAMEDAY! Be sure to come check out our Lions vs. Anderson County tonight at 6:00PM! 🦁⚽️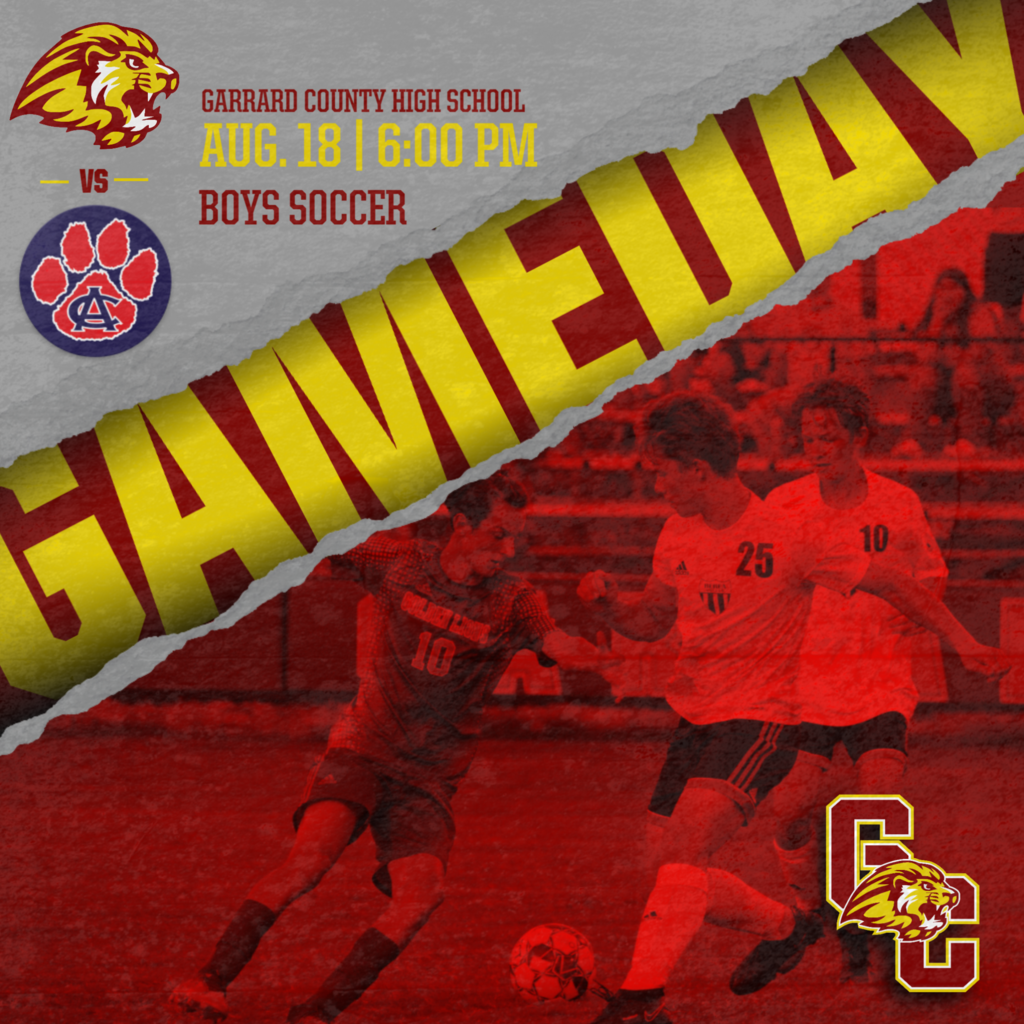 Today is the day! GAMEDAY/HOME OPENER for our Lady Lions Volleyball team! Be sure to come out and support them tonight at 5:30PM, as they take on Wayne County in the first home game of the season!🏐🦁