Congratulations to Kayden Ward for being recognized as an emerging leader displaying leadership qualities both inside the classroom and in our community. Kayden was 1 of 150 students selected nationwide. He will represent Garrard County High School and is 1 of 3 for the entire Commonwealth. #WeAreGC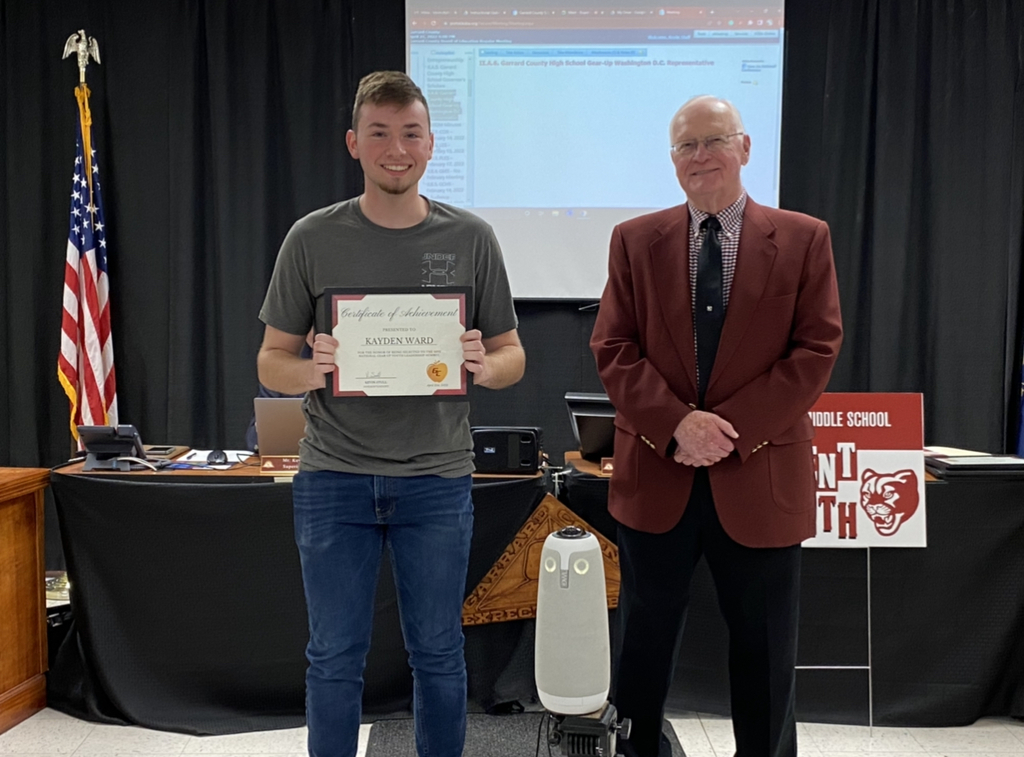 Congratulations to Sydney Travis for being recognized tonight for her acceptance to the Governor's Scholar Program! #WeAreGC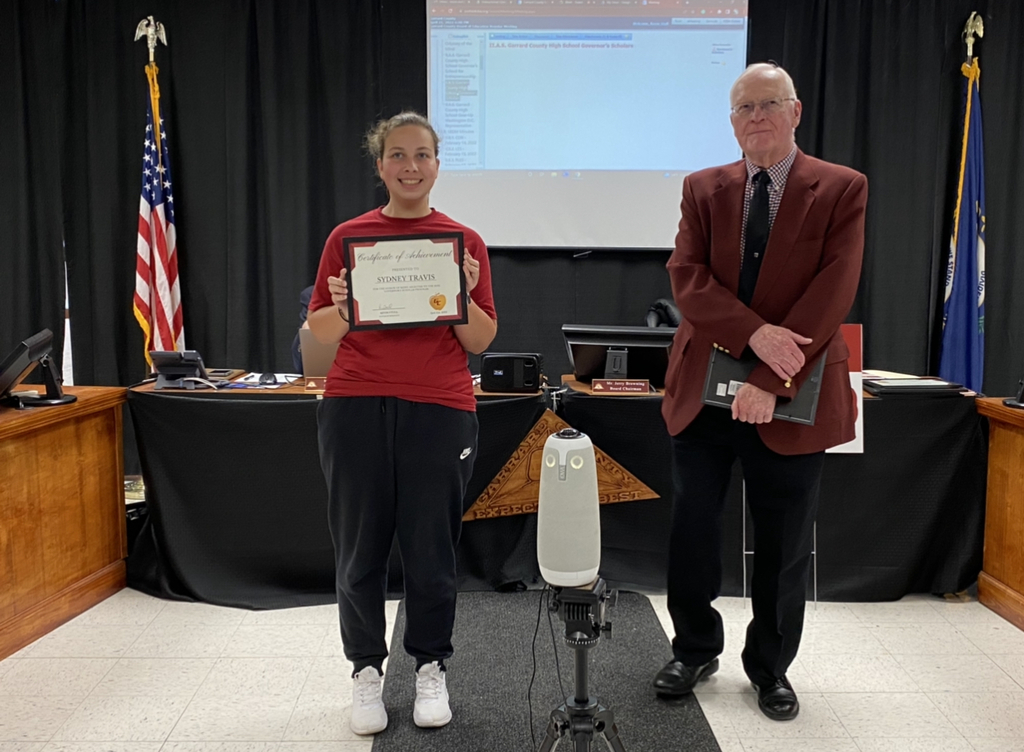 Congratulations to GMS students Abagail Bailey, Natalie Clark, Milli Crace, Eliza Fuller, Abigail Travis, and Zoe Tuggle for being recognized on their successful finish in the Gifted and Talented Odyssey of the Mind Competition! #WeAreGC

Congratulations to Priscilla Floyd for being recognized as the Garrard County Schools Student of the Month for Garrard County High School sponsored by Farmers National Bank & Bradford BBQ! #WeAreGC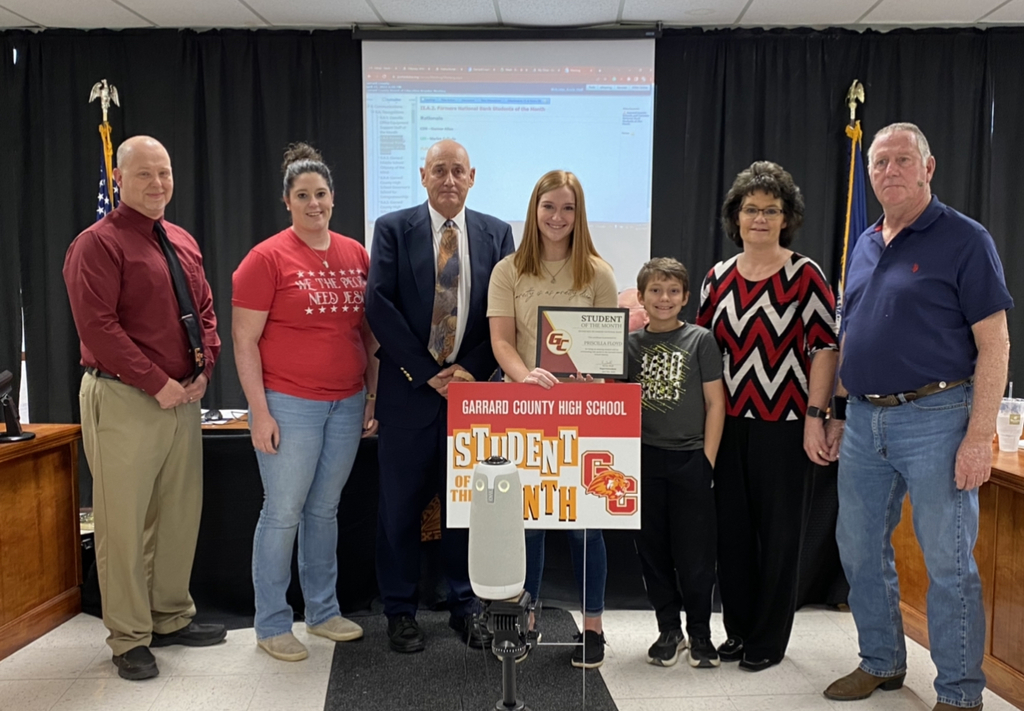 Congratulations to Lillian Russell for being recognized as the Garrard County Schools Student of the Month for Paint Lick Elementary sponsored by Farmers National Bank & Bradford BBQ! #WeAreGC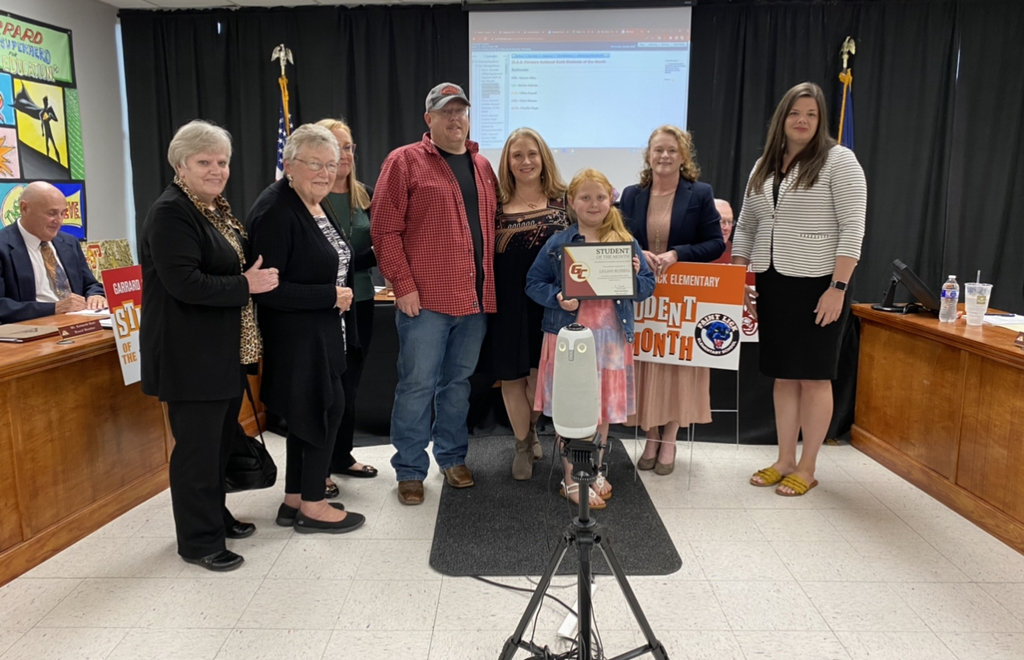 Congratulations to Gunner Allen for being recognized as the Garrard County Schools Student of the Month for Camp Dick Robinson sponsored by Farmers National Bank & Bradford BBQ! #WeAreGC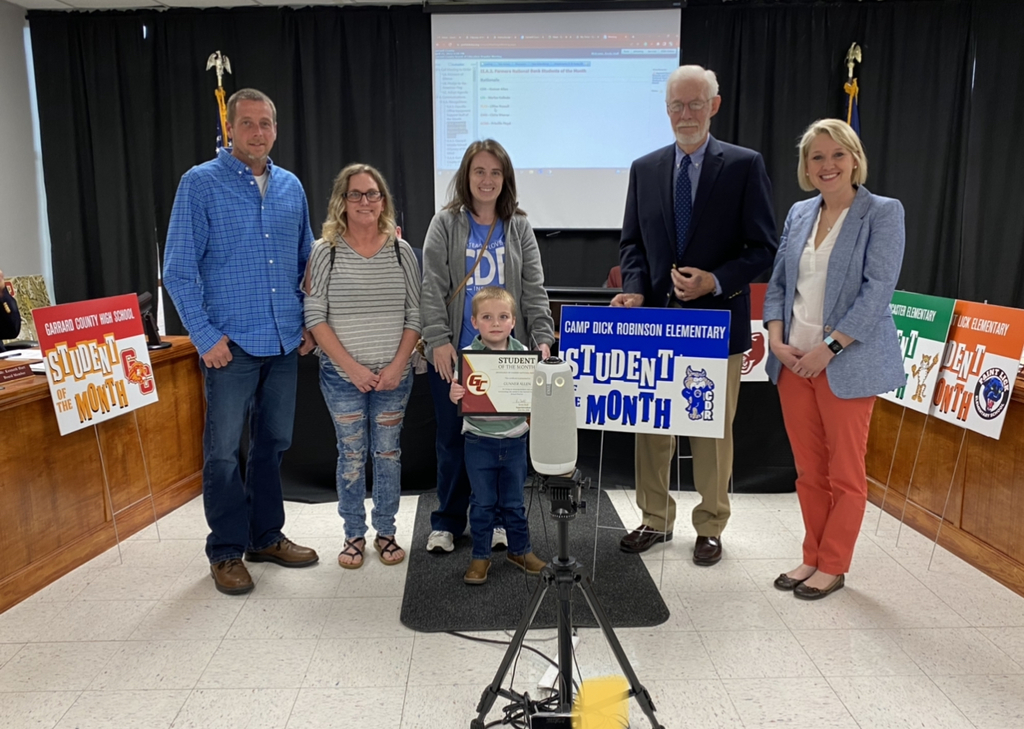 Graduation time is almost here, and it's Tuesday- so what about a GCHS Senior transformation post?! Check out this GCHS senior's then and now! 🎓 #transformationtuesday

Check out this great opportunity for our GC students (8 years old and older)! Garrard County High School GEAR UP Leadership Club presents "Garrard Youth Entrepreneurs Market." Garrard County Youth will exhibit their entrepreneurial and business skills through a day of leadership and civic engagement by marketing and selling their products to the community. Young entrepreneurs will be paired with a GEAR UP Peer Mentor for the day. Any GC student who is at least 8 years old can apply to sell their handcrafted or homemade goods at the market. There will be a 20 vendor max, so apply today to reserve your spot! We encourage all participants to bring their own table and chairs. The Youth Entrepreneurs Market will take place on May 7th 11:00AM-2:00PM at the Lancaster Grand Theatre- in the side parking lot. Click the link below to apply to sell at the market:
https://docs.google.com/forms/d/e/1FAIpQLScYBAFSwTxdAO0TS_yu_gyQ6s0bhXsE4BFcuTr0tGDYDJld6Q/viewform?usp=sf_link
Questions? Contact Amy Whitt (
amy.whitt@garrard.kyschools.us
) or Sheri Hume (
sheri.hume@garrard.kyschools.us
).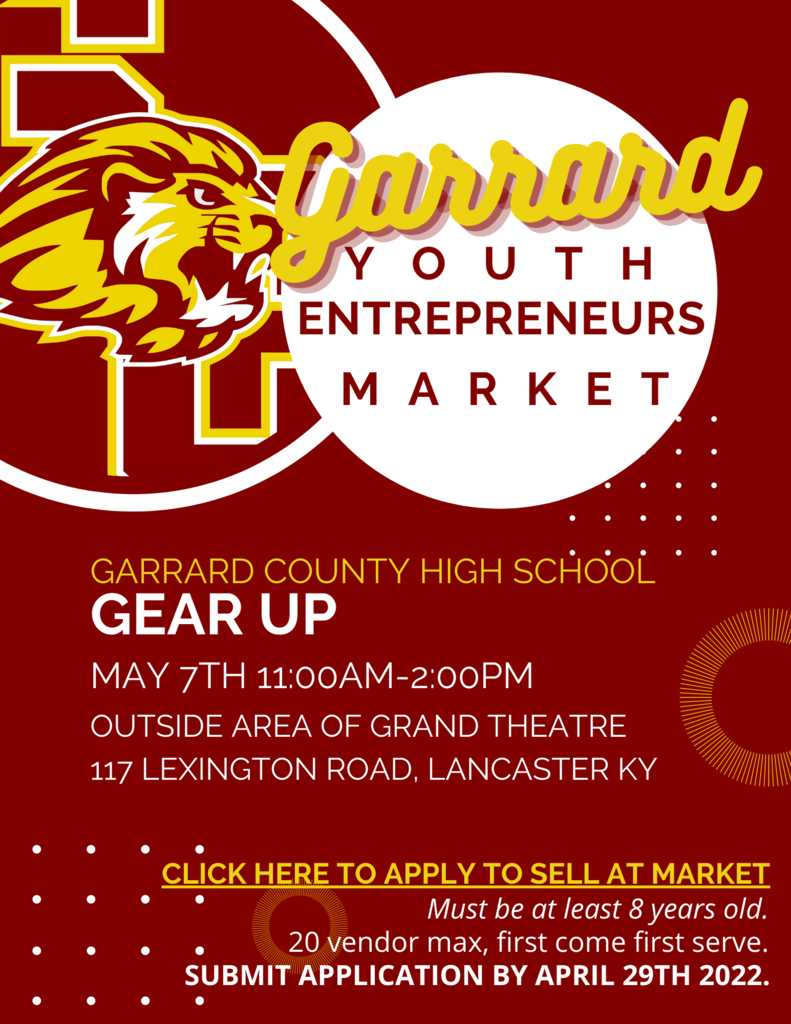 Garrard County Schools would like congratulate Vivianna Weaver and Miles Terry for being accepted to the Craft Academy for Excellence in Science and Mathematics at Morehead State University. Vivianna was also accepted to The Gatton Academy of Mathematics and Science at Western Kentucky University and will attend Gatton (WKU) in the fall, while Miles will attend Craft (MSU). These students will spend the next two years with other gifted and talented high school juniors and seniors from across the Bluegrass state! Congratulations to these GCHS students!👏🎉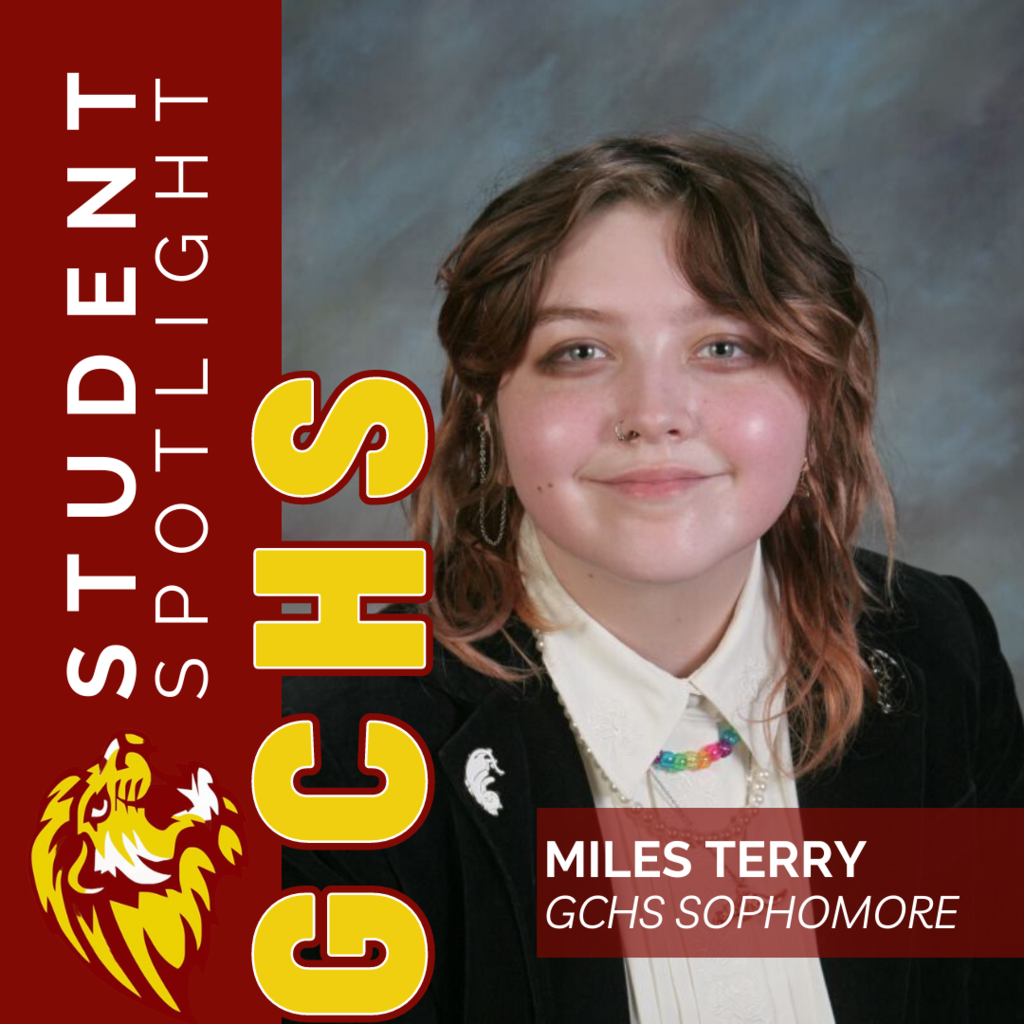 Garrard County Schools would like to congratulate Abigail Keith and Sydney Travis on their acceptance to the Governor's Scholar Program!👏🎉 Today, these students were recognized at GCHS with the support of their families! GSP provides academic and personal growth through the balance of a strong liberal arts program with a full co-curricular and residential life experience. Truly a great opportunity for these two students!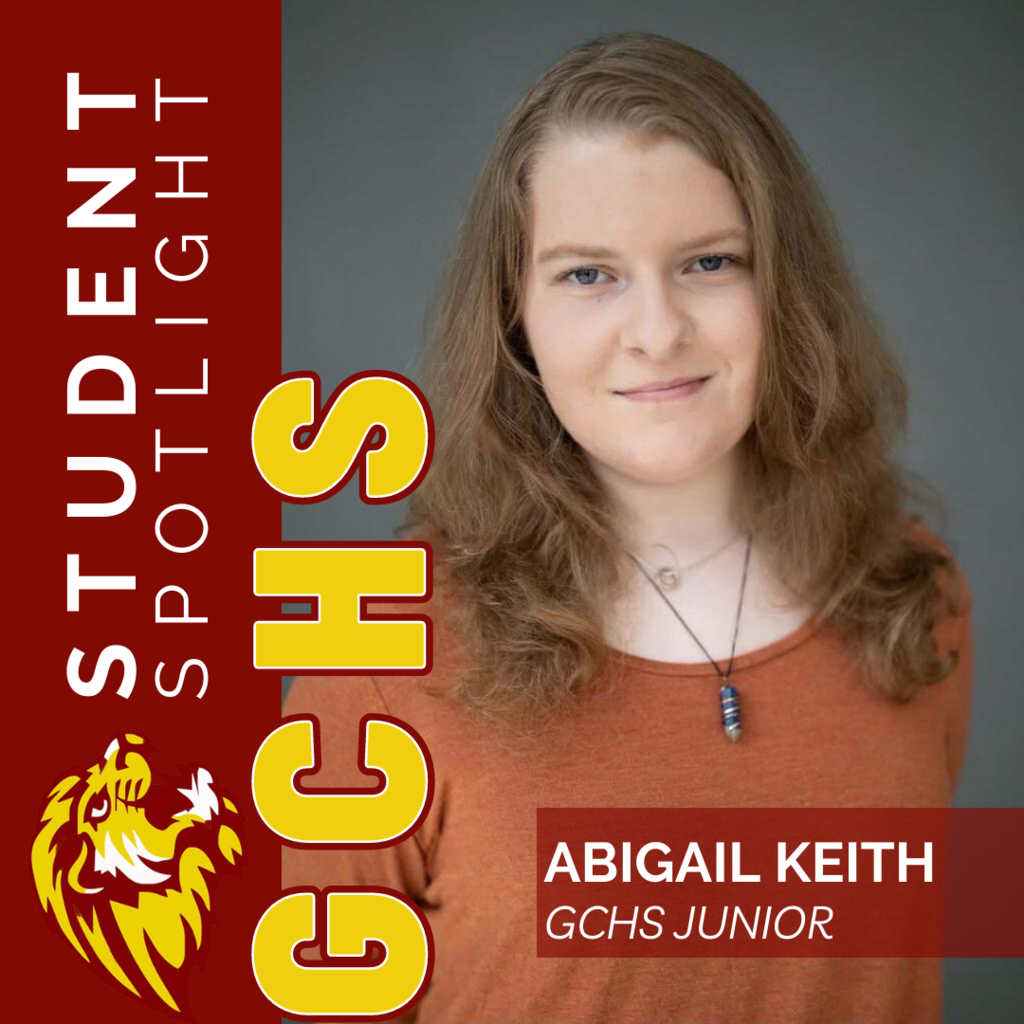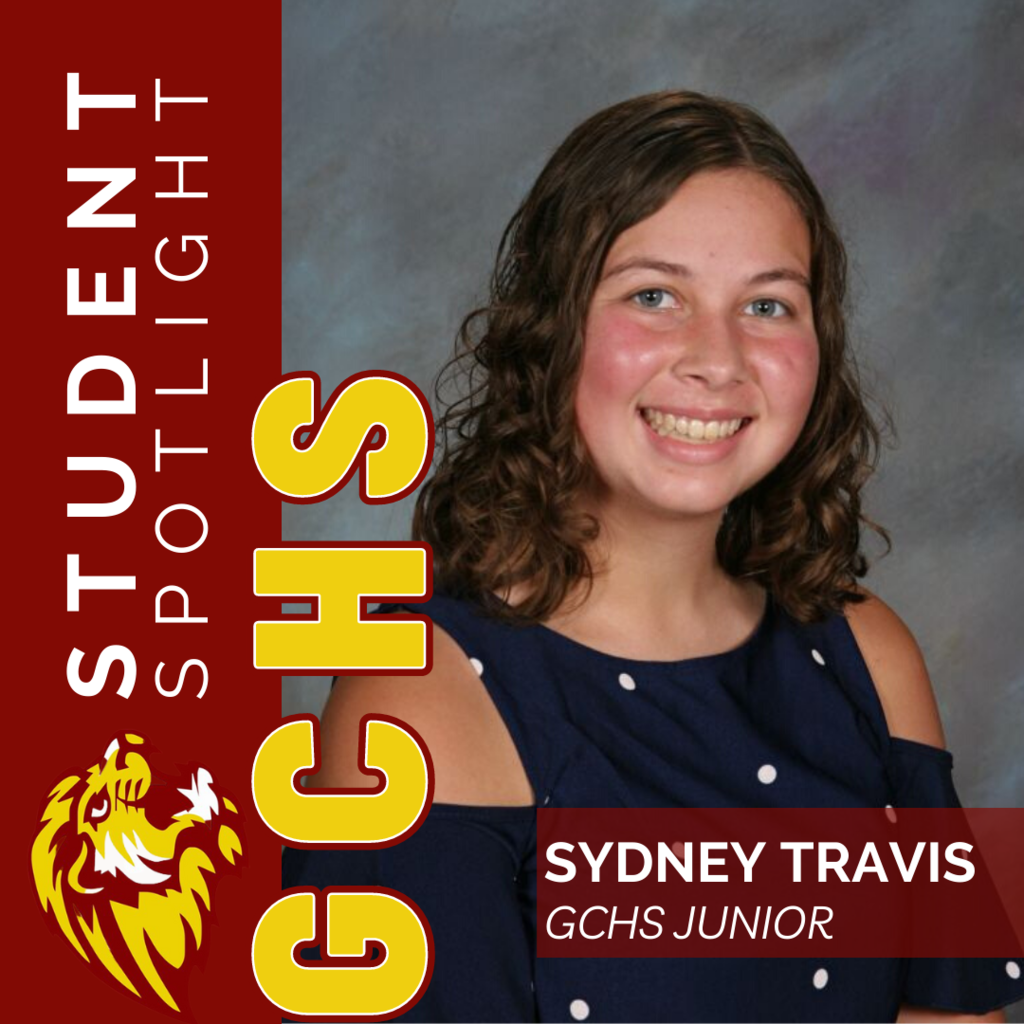 Garrard County Schools would like to congratulate Sydney Putnam for being accepted into the Governor's School for Entrepreneurs! 👏🎉 GSE participants gain vital entrepreneurial skills through the program to use as they enter the workplace or continue into higher education, 20+ new businesses have already been launched by young alumni of the GSE program. Others have filed for multiple patents and developed new ideas and relationships that sow the seeds for more business formation! A great opportunity for a great GCHS student!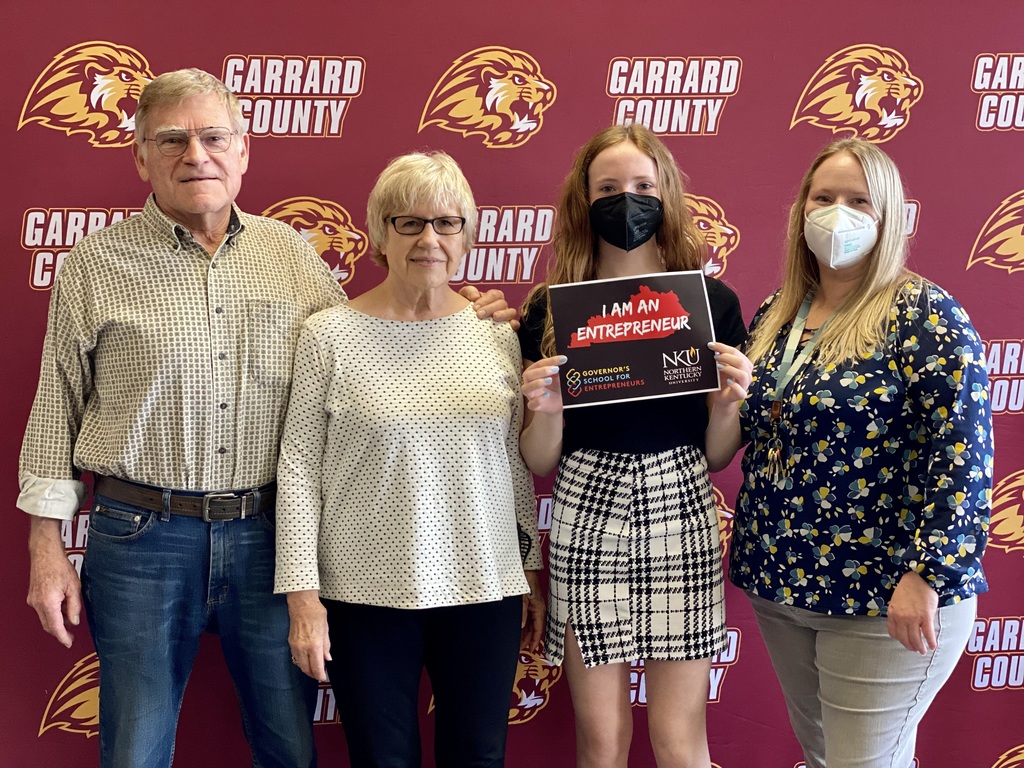 Every(bunny) enjoys Mrs. Denton's Preschool class! 🐰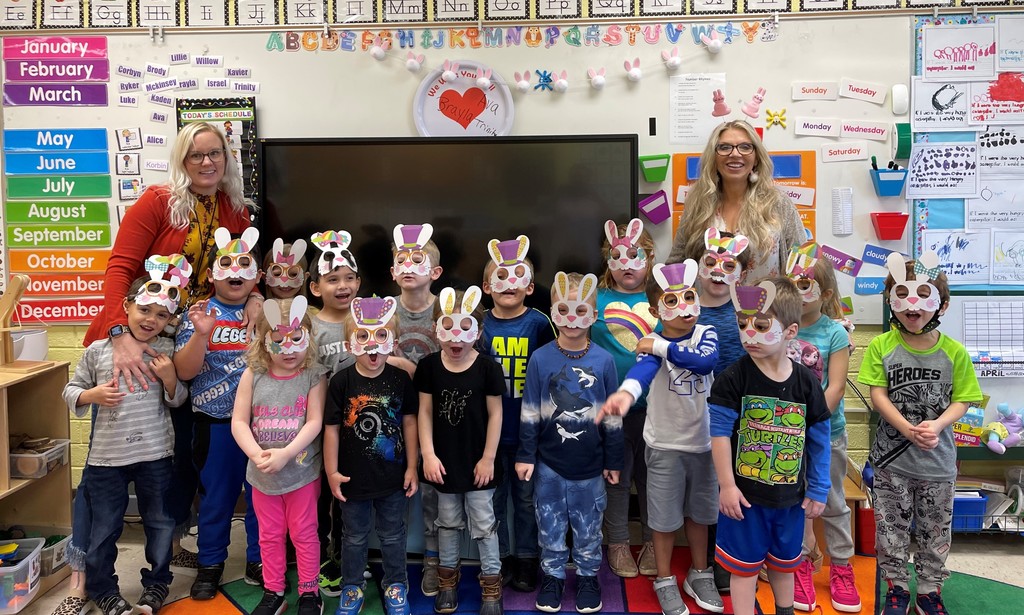 Garrard County Schools would like to congratulate Kayden Ward on being one of 150 GEAR UP students nationwide selected to attend the National GEAR UP Youth Leadership Summit in Washington DC this summer! Congratulations Kayden!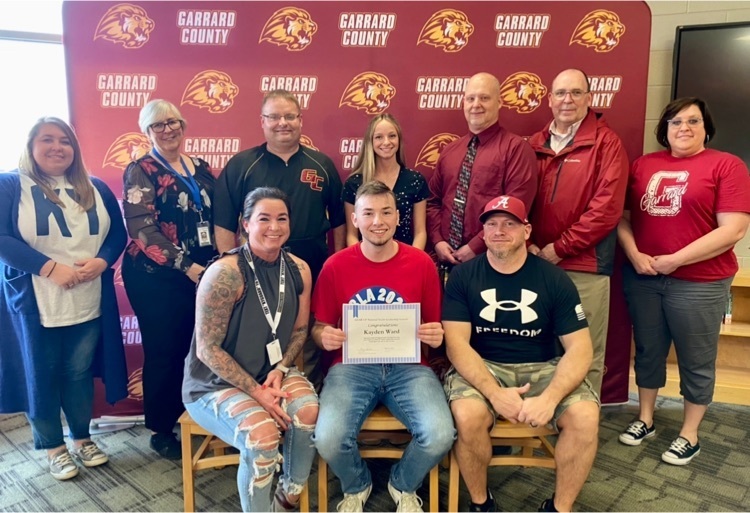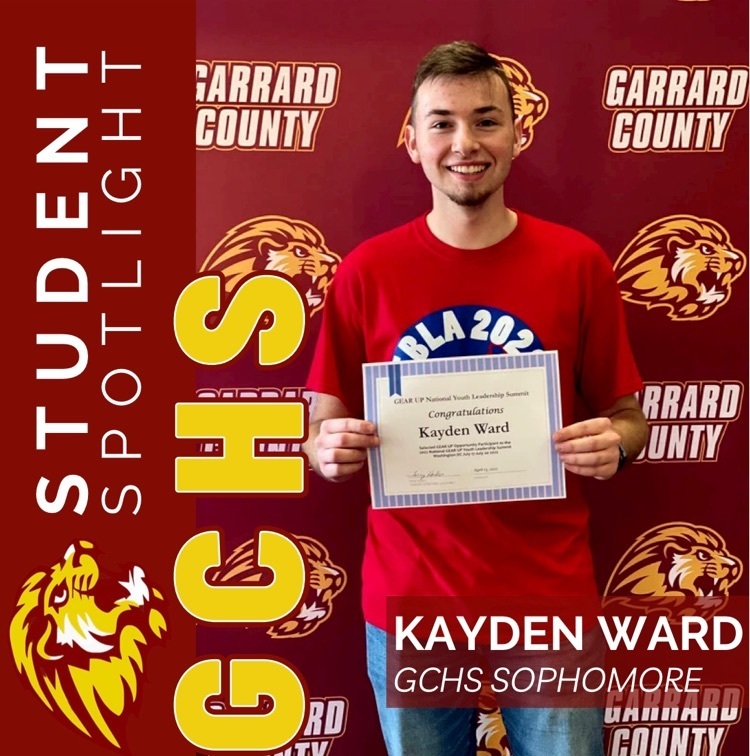 Garrard Middle School is hiring! Garrard Middle School is excited to announce the opening of a newly created Exceptional Educator position for the 22/23 school year. GMS is looking for a Moderate to Severe Disabilities (MSD) Special Education Teacher. The newly created setting will embark on a new collaboration opportunity by partnering with the current MSD setting and focusing on evidence-based Autism Spectrum Disorders' (ASD) strategies. We are looking for an enthusiastic individual to help pilot a highly effective, structured special program that will include many supports tools, resources, and amazing partnerships! Click the link below to access the application:
https://garrard.tedk12.com/hire/index.aspx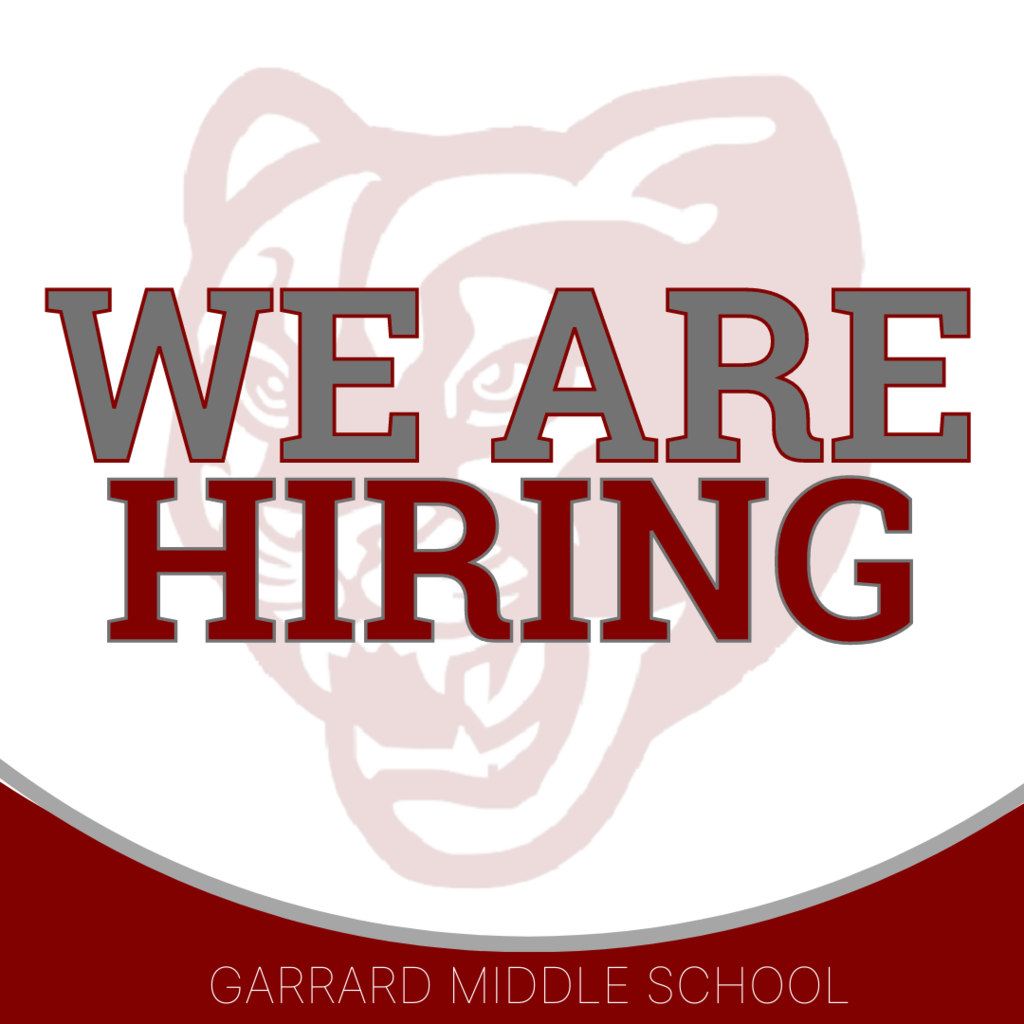 Another Tuesday, another transformation! Check out this GCHS senior!🎓 #transformationtuesday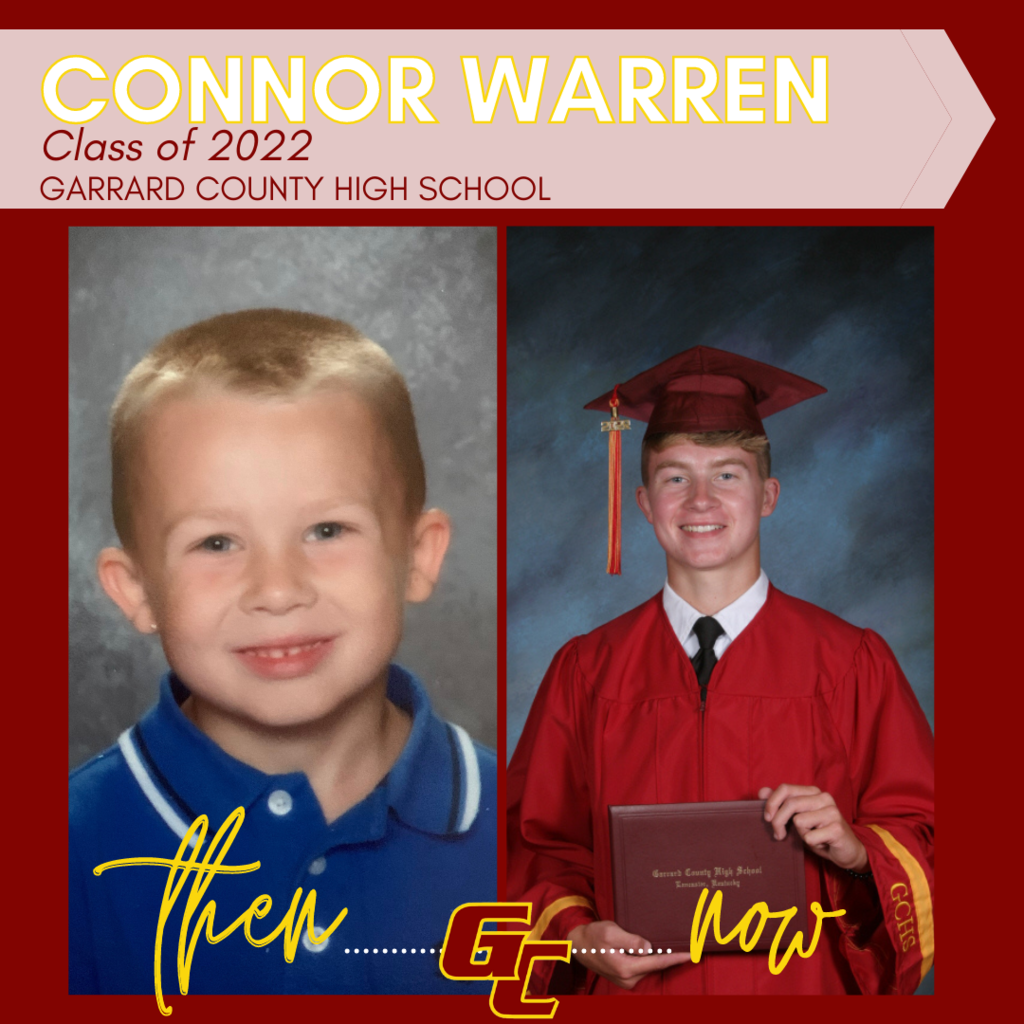 It's that time of year! Garrard County School District is looking for related service provider contractors (e.g., OT, PT, VI, HI, School Psychologist, and O&M) to provide services to our exceptional students for the 2022/2023 school year. Please send proposals by May 15, 2022 to Wendy Congleton, Director of Special Education, at
wendy.congleton@garrard.kyschools.us
.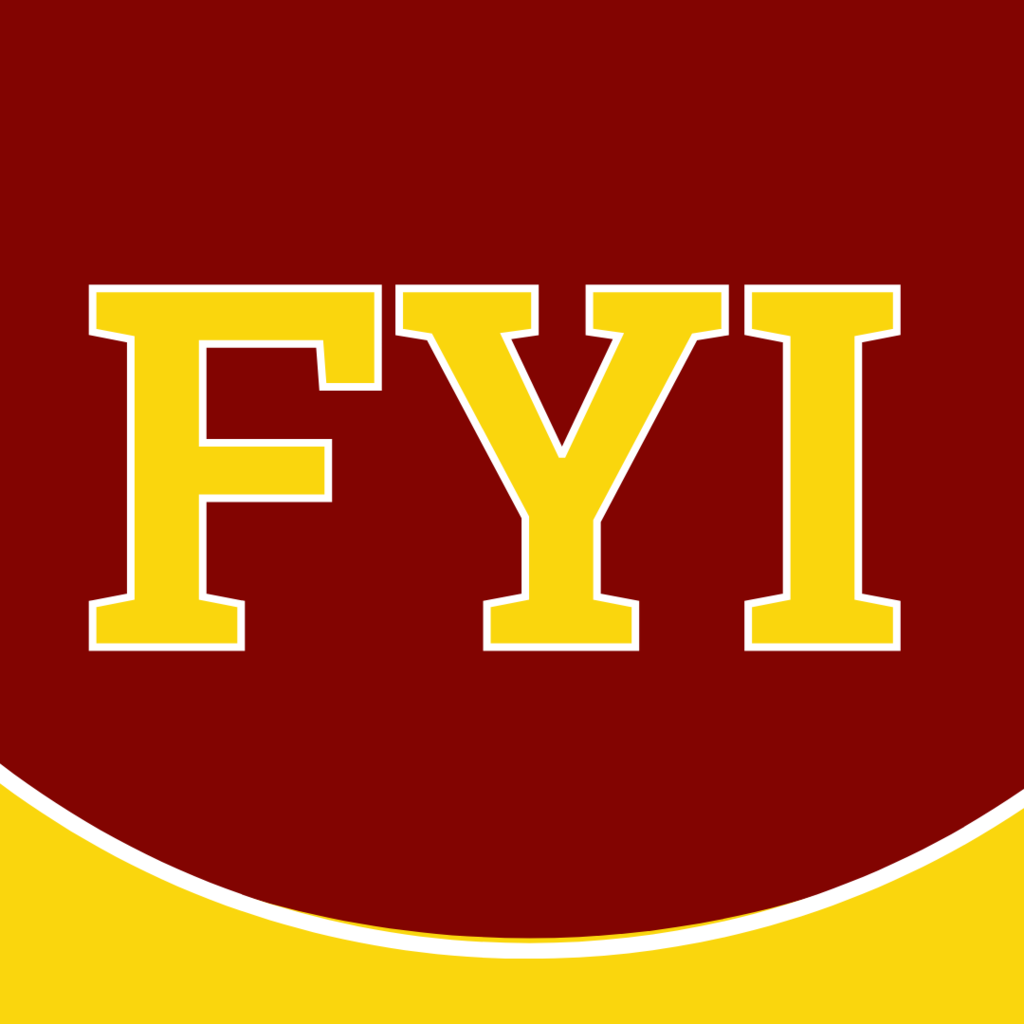 April is Child Abuse Prevention Month. The Family Resource Center is hosting a Child Abuse Prevention Fair. Please see attached flyer for details.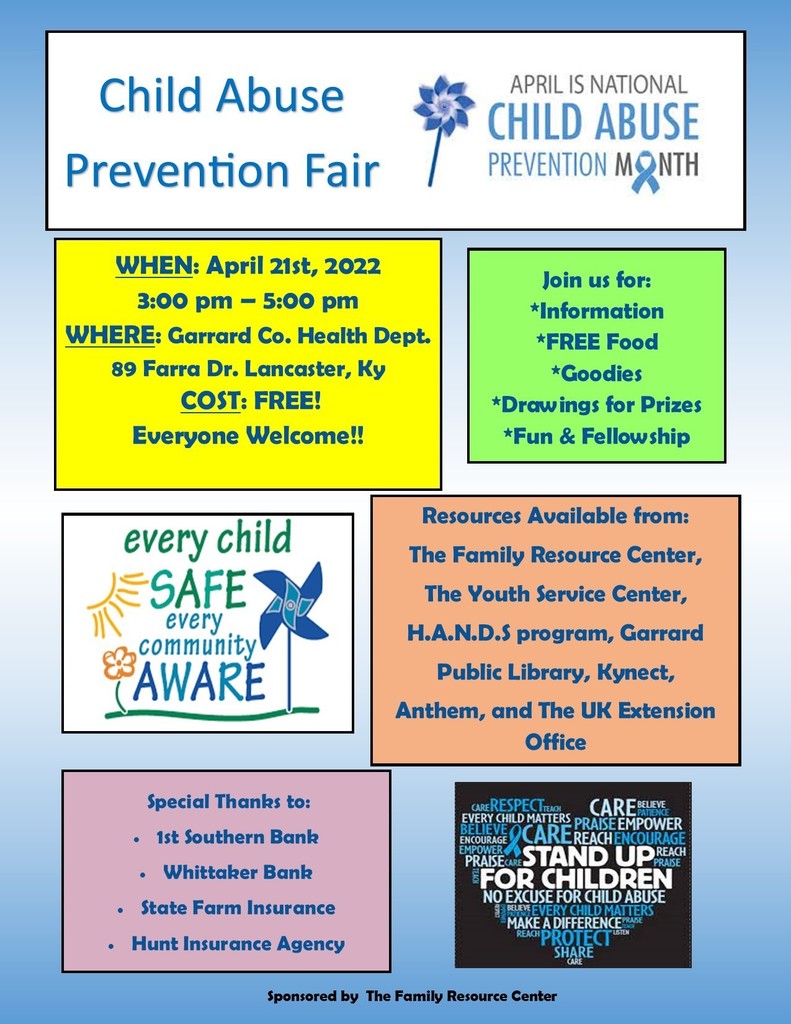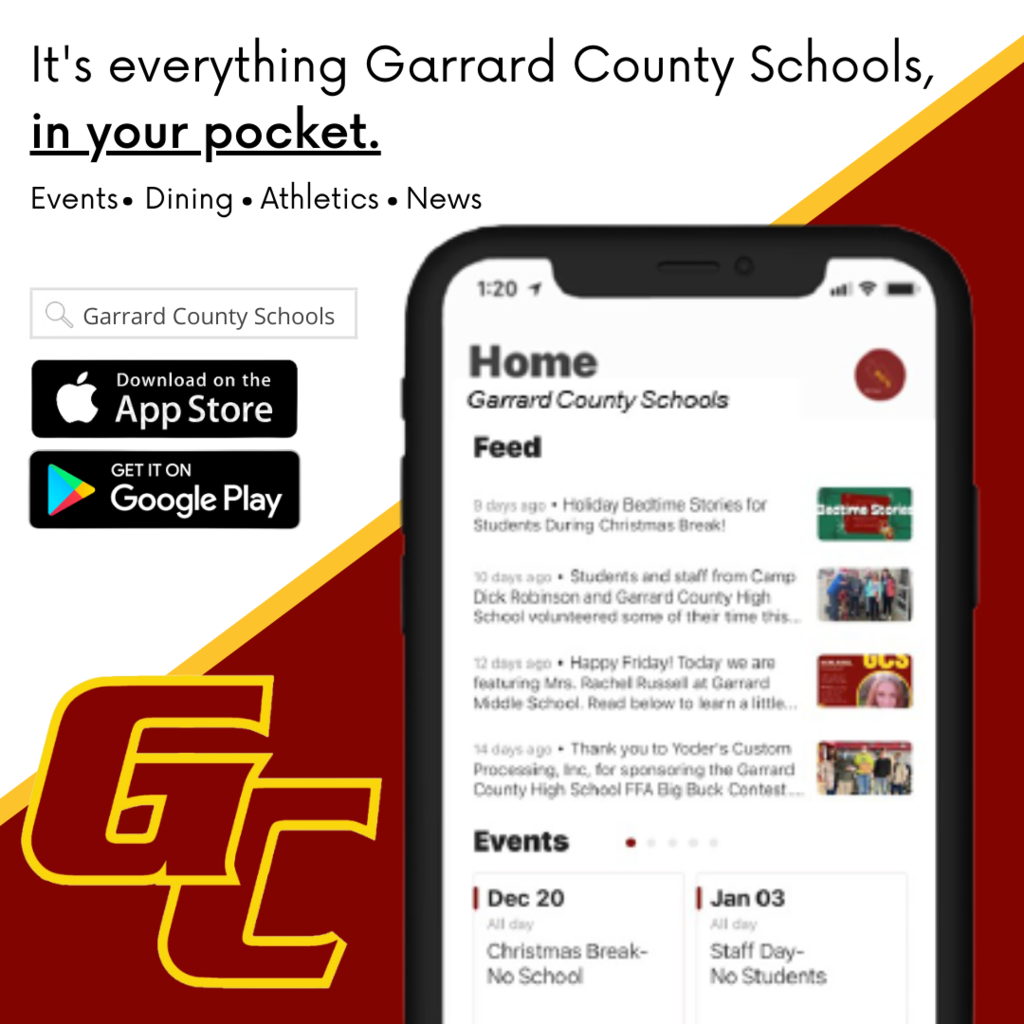 In honor of National Assistant Principals Week, we want to say a big THANK YOU to our Assistant Principals in the district! This week we are highlighting one of our APs each day. Today, GCS would like to express our gratitude to Mrs. Christen Roseberry for her love and dedication to the students of GCHS!

Just a reminder! The City of Lancaster is sponsoring a Community Easter Egg Hunt on Saturday, April 9th at 2:00PM. The egg hunt will take place at the Jaycee Ballpark-293 Jaycees Park Road. The egg hunt will be for children ages 2-10 years old, and they will be divided into three different age groups.